Mzansi react to Cassper Nyovest and Carpo's bromance on The Braai show
Mzansi react to Cassper Nyovest and Carpo's bromance on The Braai show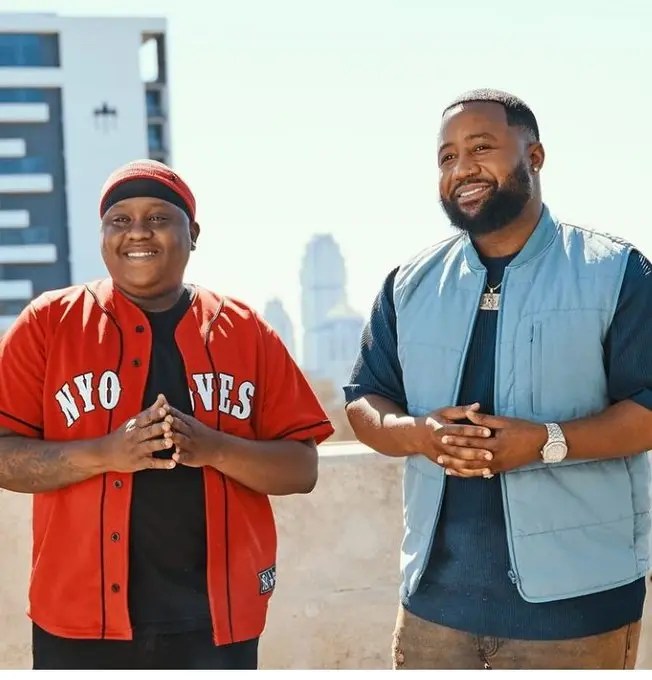 Mzansi can't help but admire Cassper Nyovest's relationship with his longtime best friend Carpo.
Cassper Nyovest and Carpo have been close friends for nearly 20 years.
In the latest interview on SABC1's The Braai Show, fans got a glimpse of their friendship and also got to see a different side to it when they described their upbringing and how they both survived depression.
Reacting to the show's premiere, fans were in awe of the two stars' friendship.
Take a look a the reactions to the episode below:
@TheBraaiShow @casspernyovest & @Carpo_mr_ are both doing well for themselves man. Shout out #TheBraaiShowWithCass
I'm thoroughly enjoying the Show ❤️ pic.twitter.com/9N22FlqT1t

— Maps Money 🤍 (@Bossvandy) October 20, 2021
Having a best friend like Refilwe is a blessing to @Carpo_mr_ @casspernyovest God Bless you ❤️ #TheBraaiShowWithCass pic.twitter.com/ejzI15x7PB

— Mahlodi Ntsepe (@mahlodi_p) October 20, 2021
Best Friends🔥❤👑@casspernyovest#TheBraaiShowWithCass pic.twitter.com/QoYAMv35HH

— ROMEO🌴🏁🌻👑 (@Nombika_Bongarh) October 20, 2021
Speaking of how much he treasures his friendship with Carpo, Cassper has previously said that he was assured that his best friend would never change and start treating him differently because of the fame he has acquired.
"These industry friendships is all some fake bullshit. Glad I have Carpo in my life. Even though we fight and he gets on my nerves, that's the only nigga who ain't never switch up on me for some clout," he said.
The rapper and Carpo used to stay together when they were still coming into the industry and Cassper has shared how they've had a common goal to succeed and make an impact in the music industry.
"We were living together cause he was alone after losing both his parents. We used to sit on that couch and talk about all the great things we are going to do and how we are going to change the world through music. Dreaming big!"