Mzansi react to Buhle Samuels getting married
Mzansi react to Buhle Samuels getting married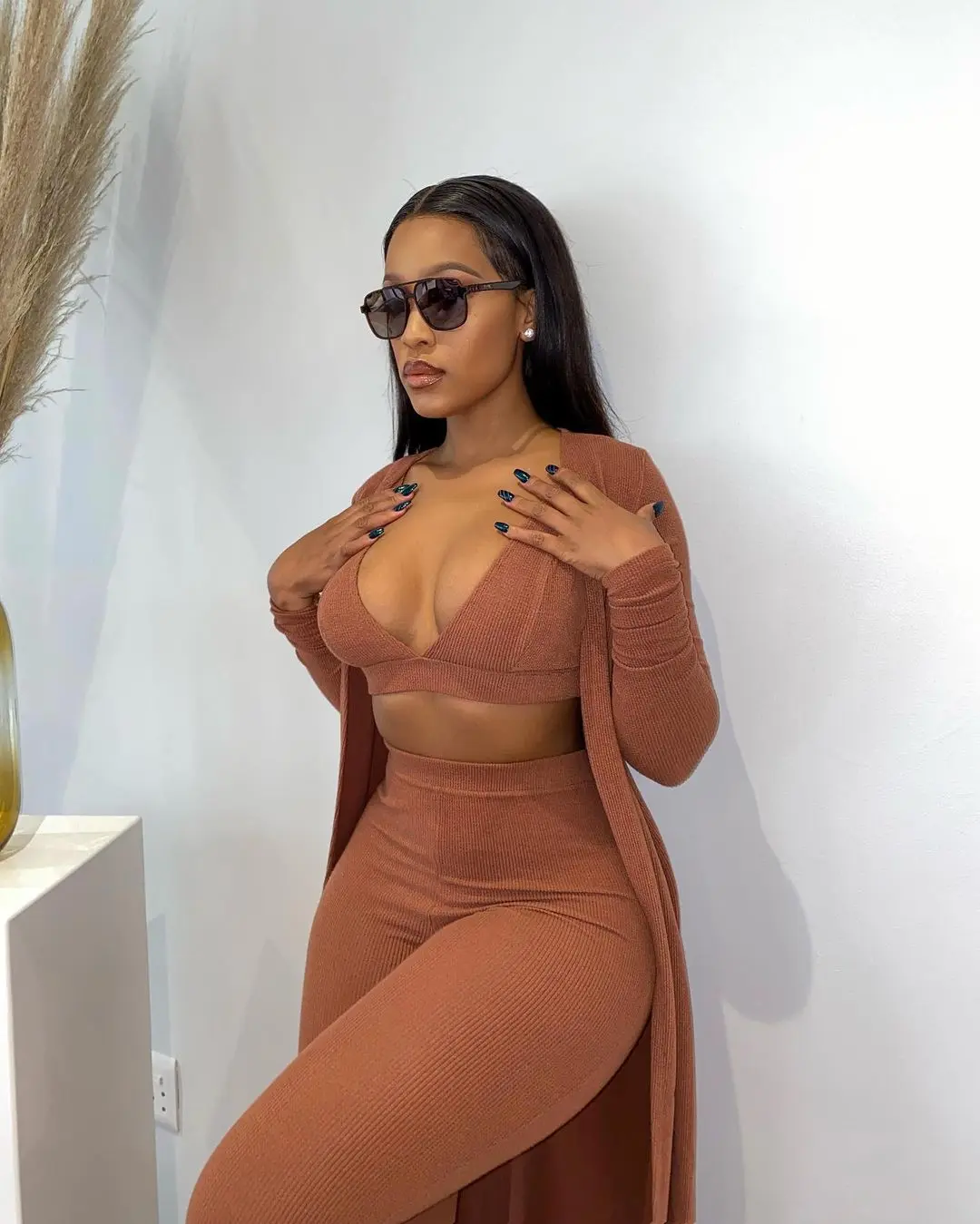 Buhle Samuels' fans are in a state of confusion after it was made known that she got married.
The star has been all over social media as her photos from her marriage is been shared and many were surprised to hear that she is truly married.
According to reports, Buhle has tied the knot in a beautiful traditional wedding ceremony this Saturday.
The actress got married at the Eastern Cape in a private ceremony.
Buhle didn't hint at or announce getting married, nor is she open about her love life, hence the news of her wedding shocked many and has left a few others heartbroken.
Well, fans have taken to their social media to share their thoughts regarding the wedding.
See reactions below:
Buhle Samuels marrying an alleged gangster proves that women like bad boys over nice guys who make an honest living. These women deserve no sympathy when they're made punching bags in their relationships. Men should adapt to market demands if they also want to pull in such dimes.

— Cyfo (@Cyfogetsi) March 27, 2022
Nooo How? Buhle Samuels 😭😭

I need counseling 💔💔 angikho right.

SAPS people are saying his husband is a criminal. Arrest him bandla pic.twitter.com/4OLII3JTwU

— NzimaMotivational2480 (@NzimaChristlike) March 27, 2022
Buhle Samuels got married? The baddies are finished kusele bo Ntsiki Mazwai 💔

— babylon. (@broztitute) March 26, 2022
Sad news Buhle Samuels is married

Guys who don't attend men's conference always don't abide by brothers codes.

Buhle is supposed to be a national treasure and remain untouched. Marrying her purposely hurting millions of us pic.twitter.com/cLhkNm8M85

— ⚡Xavier's Son🇿🇦 (@Xavier__101) March 26, 2022
As South African gents we need privacy to sadly process the news of Buhle Samuels getting married and plead with all woman to have have mercy on us , during this difficult time 🙏🏽💔 pic.twitter.com/887GRCpogE

— JabulaniMacdonald⚡ (@Jabu_Macdonald) March 26, 2022