Mzansi react as Mihlali Ndamase reveal her family has shares in fast food outlet KFC
Mzansi react as Mihlali Ndamase reveal her family has shares in fast food outlet KFC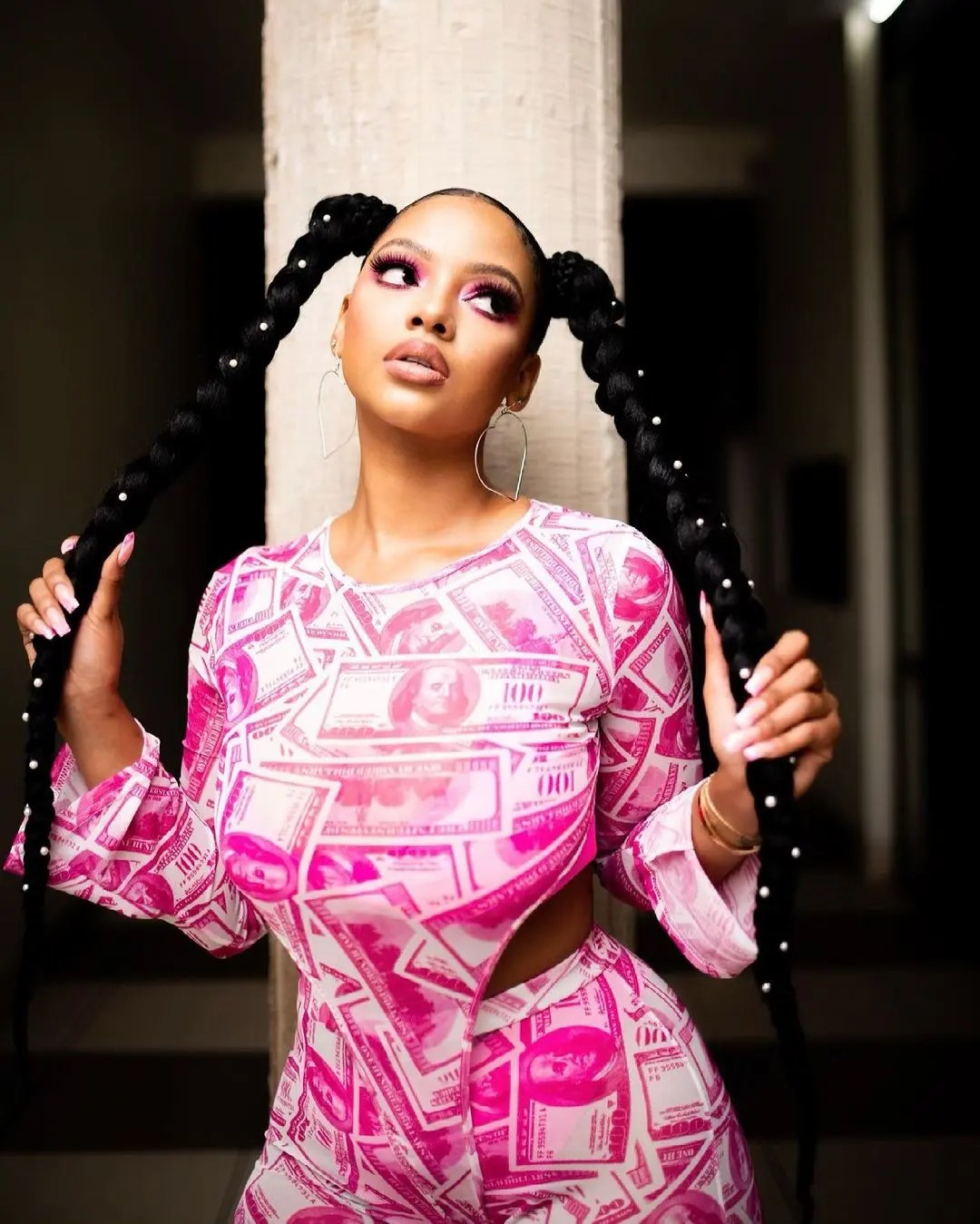 YouTuber and social media influencer Mihlali Ndamase raised eyebrows on the social streets after she revealed the businesses her grandmother is involved in.
During her interview with Cassper Nyovest on SABC1's The Braai Show Mihlali revealed that her grandmother owned shares at KFC, which had tongues wagging on social media.
Her fans understood a bit better where the influencer gets her entrepreneurial spirit from.
"She has various stores in KwaBhaca that she rents out. She has a store that sells building supplies. She also has shares at the KFC that side," she said.
Reacting to her disclosing that information about her grandmother, Tweeps connected dots such as the reason Mihlali is a big fan of KFC and agreed with Cassper that Mihlali is a "cheese girl".
No wonder Mihlali loves KFC so much.🤣❤️ #TheBraaiShowWithCass

— Tinah Mashiloane (@MissTinah_M) October 13, 2021
Mihlali Ndamase is 24 and she has made a million Rand for herself and still going, I haven't made even R200k and yet I'm 34 jah!! Neh 🤔 #BraaiShowwithCass pic.twitter.com/n5wJCIXdPB

— Simtho Biyela 👣 (@SimthoBiyela) October 13, 2021
Mihlali Ndamase is a South African girl whose career isn't owed to the local broadcast or similar platforms thereof.

She found a market in the digital space and cerlitified her spot on it without asking for any favours.

A true born-free success story #TheBraaiShowWithCass

— Haositwe. (@HaositwePhiri) October 13, 2021
I totally understand when Mihlali & Cassper say they blew a #million 💰

They both don't know what they did with it

At first I gasped 😮 but I realised, I've done the same mistake on a smaller scale

The line : "The more you spend, the more you'll get back"

is NOT always true pic.twitter.com/L5xH3DWm1L

— Khumo Magane (@Khoomz_rye) October 14, 2021
Mihlali has had ambitions of working in the corporate arena but changed her mind as soon as her influencer career took off and, since gaining stardom, she has been working on establishing herself as a businesswoman.
Mihlali recently posted a video teaser on her social platforms revealing that she was set to launch her new business called Malakyt, which she hopes is going to create work opportunities for those in the beauty industry.
When asked whether she would release a makeup brand in future, during her interview with Donovan Goliath on The Lite Show, Mihlali gave a hint that her brand would start with the letter M but would not be her name.
"I have a name, I can't say … it's not my name. It's not my name but it starts with an M," she said.