Mzansi rally behind Miss Universe SA Natasha Joubert
Mzansi rally behind Miss Universe SA Natasha Joubert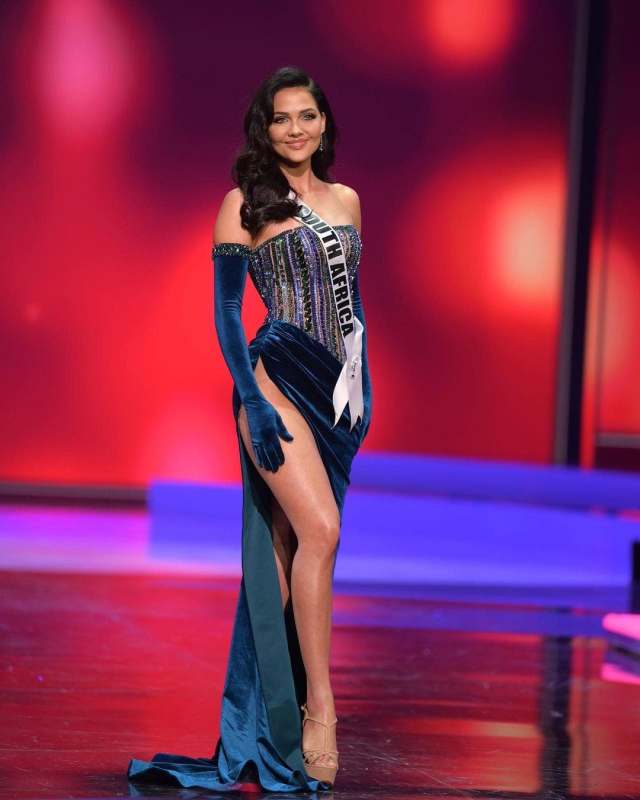 Miss Universe South Africa Natasha Joubert has Mzansi rallying behind her as she competes at The Miss Universe final tonight, 16 May.
The beauty queen, who was the second runner-up for Miss South Africa, has been doing Mzansi proud at the pageant so far.
On Thursday, 13 May, she walked the national costume segment with a Gert-Johan Coetzee dress that paid tribute to South African kids.
On Friday, she walked the preliminary competition with poise in the bikini and evening gown segment.
Since then, South Africans have been rooting for her, with the hashtag #NatashaForMissUniverse trending on social media platforms.
Most people are hoping that South Africa will also make history and have two beauty queens winning the pageant consecutively. Venezuela is the only country with that honour.
Twitter user K Mambu said South Africa produced gems.
"Other countries are going to start thinking we bribe these Miss Universe and Miss World competitions because there's no way SA keeps producing these gems. I feel like Natasha will take the crown. I pray she does. She's gorgeous," she posted on the platform.
TV presenter Lee-Roy Wright was also one of Natasha's supporters.
He wrote: "She really has no competition. And this is not a biased tweet coming from a South African. @natashajoub is miles ahead of the other girlies. You can see it in all the clips. What a stunning girl!"
Tonight, the finals will take place in Hollywood, Florida, where reigning Miss Universe Zozibini Tunzi will crown this year's winner.
Catch it live on 1Magic (DStv channel 103) on Monday, 17 May at 2am.
Other countries are going to start thinking we bribe these Miss Universe and Miss World comps, cause there's no way SA keeps producing these gems, I feel like Natasha will take the crown. I pray she does😭😭 She's gorgeous #NatashaForMissUniverse

— Uwhoowu (@K_Mambu) May 15, 2021
She really has no competition. And this is not a biased tweet coming from a South African. @natashajoub is miles ahead of the other girlies. You can see it in all the clips. What a stunning gurl!!!!! #NatashaForMissUniverse pic.twitter.com/GYbmjbe4s9

— Lee-Roy Wright (@LeeRoyWright) May 15, 2021
Natasha oozes everything confidence 😇✨🔥🔥 she was so fire on the stage. I love how she is extra confident now compared to the Miss SA pageant. Bring it home girl🙌

#NatashaForMissUniverse #MissUniverseSouthAfrica #MissUniverse2021 pic.twitter.com/WiLKDgeznL

— Precious One💎🇿🇦 (@Real_Precious_M) May 15, 2021
The whole of SA is behind @natashajoub South Africa has the most Amazing, intelligent and beautiful woman in the Universe.

Miss SA | Miss Universe |#NatashaForMissUniverse#MissUniverse2021 pic.twitter.com/TEO67XmCzO

— Diphoko Mokhobo 🇿🇦🇿🇦 (@Prettyboy_056) May 15, 2021