Mzansi mourns painful death of Itumeleng Khune's sister Mapula
Mzansi mourns painful death of Itumeleng Khune's sister Mapula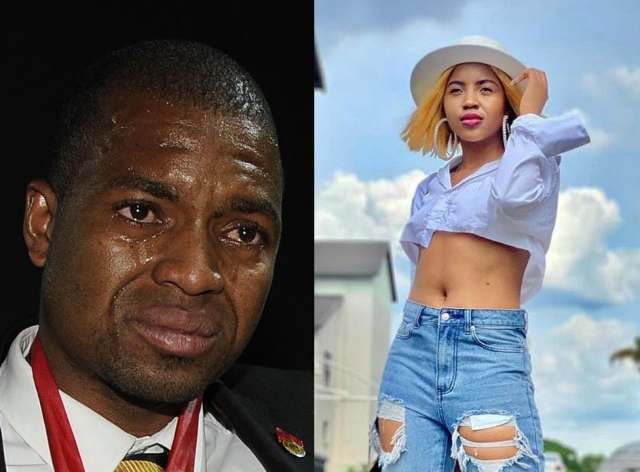 Kaizer Chiefs and Bafana Bafana goalkeeper Itumeleng Khune's sister, Mapula Khune, was burnt beyond recognition in the wee hours of Thursday.
According to the Ventersdorp Police, an inquest docket has been opened to investigate the passing of 27-year-old Mapula, popularly known as Meiki.
Vensterdorp Police spokeswoman, Colonel Adele Myburgh, said they are waiting for postmortem and forensic reports in order to understand what really happened at a house in Tshing, Extension 2 where Mapula's room was burned down to ashes.
"At 5am on Thursday we received a call about a lot of smoke coming from a backroom in Tshing. The police broke down the door and found a 27-year-old burnt inside the room. Unfortunately, the lady had already died when the police arrived."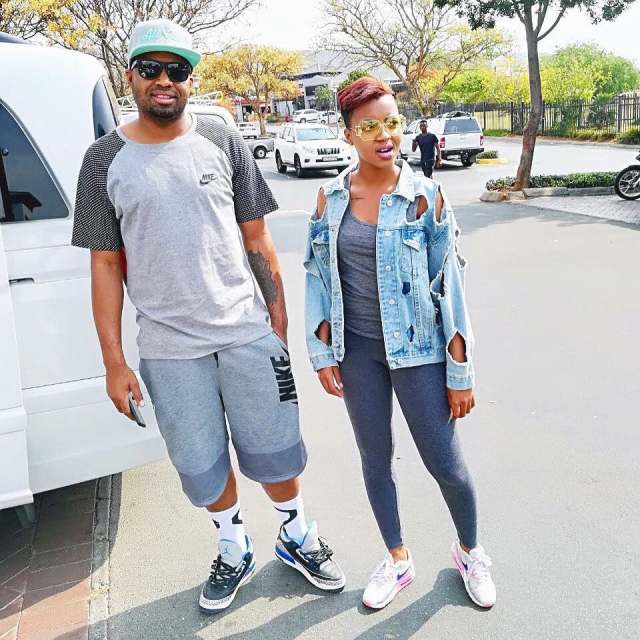 Someone close to all proceedings in Ventersdorp said Khune's sister was apparently attacked by an intruder at her granny's house and ultimately burned down the room where she was.
However, it is not clear if she was raped before being killed or not, according to our source.
The informant said: "It is not the main house that was burnt down, but an outdoor room where Mapula was sleeping. The incident happened at their grandmother's house in Venterdorp in the wee hours of Thursday morning.
"People called the police around 4 to 5 am when they realized the room was on fire. When the police arrived, she was burned beyond recognition. The family is now waiting for the postmortem."
Khune, the Kaizer Chiefs and Bafana goalkeeper, who is the older brother to Mapula, is believed to be home in the North West devastated at what happened.
Ventersdorp Police Commander D. Gwala could not shed more light, but just confirmed a case was opened.
He said: "The case has been opened, and it is under investigation. At this stage, we are waiting for forensic."
Here are some of the condolences from fans:
Sad news about Itumeleng Khune's sister 💔😢😭, My Deepest Sympathies to the Khune family 🕯️ #KHUNE pic.twitter.com/L1Feaplmi5

— The-General (@SihleTheGenera1) March 4, 2021
RIP Mapula Khune,
Condolences to u bro @IIKHUNE_32_16 🙏😭 pic.twitter.com/og88y8dnSs

— Geoffrey Lea (@geoffiejeff) March 4, 2021
Condolences to Itumeleng Khune and the family 🙌🙌

— Ronny Wa EFF (@EffRonny) March 4, 2021
Mapula Khune 😭😭😭

We were suppose to go on a date 💔

— Leyton Mokgerepi (@imleyton) March 4, 2021
Sending love and light to Itumeleng Khune and family on the passing of his sister. 🕊️

— Mapula Milli (@MapulaMokgosang) March 4, 2021
Condolences to the Khune family and may her sister's soul RIP🙏 pic.twitter.com/Lxw4HnWooh

— A Swati Queen👸 (@MsNtfulini) March 4, 2021