Mzansi fire Bulgarian woman who used a black face to imitate Nomcebo Zikode
Mzansi fire Bulgarian woman who used a black face to imitate Nomcebo Zikode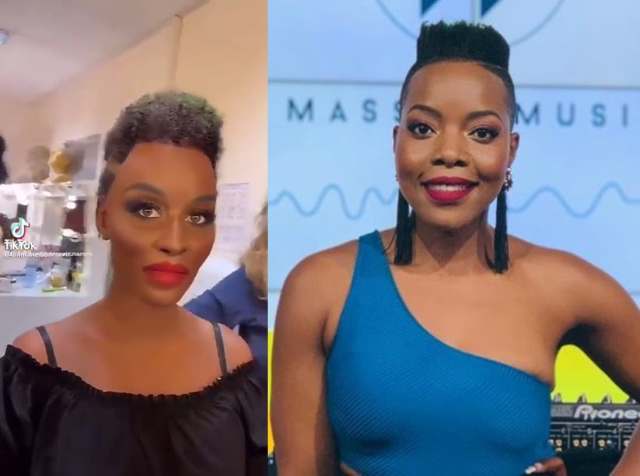 Nomcebo Zikode has been trending after a clip of a white Bulgarian woman performing her hit single Jerusalema went viral. Now, we get that the song is a massive hit around the globe and people danced to it in a form of a viral challenge.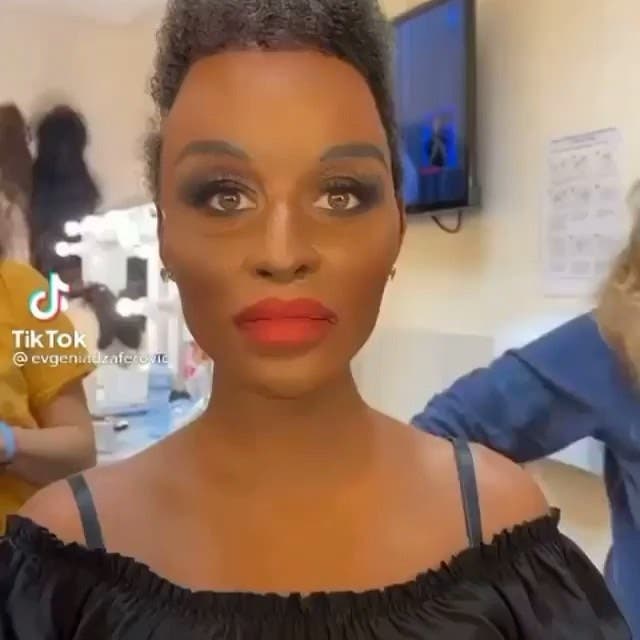 We saw people around the globe embracing the message and language to which it was performed in, but adopting her skin colour? Now that was a bit ludicrous.
Just to educate the Tweeps who are downplaying the usage of blackface by the performer, here's a brief explanation; Blackface is a form of "art" that non-black people use when trying to portray a black person. According to CNN, any skin tone you wear that is not really yours, is racist.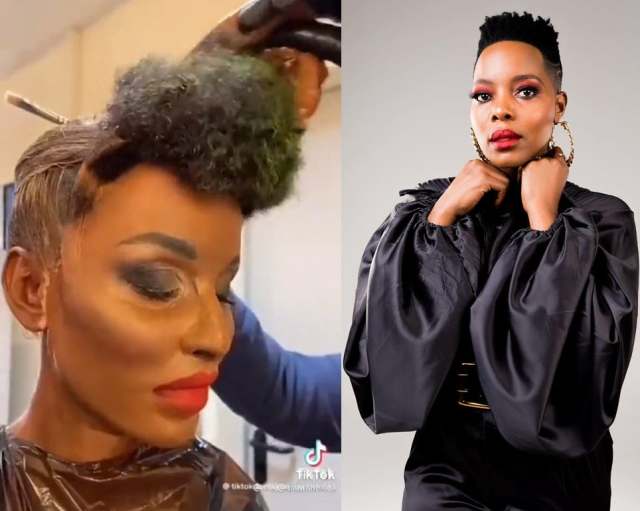 On social media, some people are left puzzled by the outrage over the viral clip which was originally taken from TikTok. However way many might view it, the usage of blackface is racist and many are up in arms over this. Here's a clip of the performance below.
What's this? How did we get here? #Nomcebo pic.twitter.com/wGNANxf4t3

— Man's NOT Barry Roux  (@AdvoBarryRoux) March 19, 2021
As you can see, the lady performing the song is not black and has been made to look like the South African singer Nomcebo. She even did the same haircut as the vocalist and are all doing the Jerusalema dance challenge.
Some do not find this offensive however many have voiced out their disgust and outrage over the fact that black South Africans do not find it racist.
"Black people in South Africa talking about it's just a show, blackface is disrespectful and racist. We have a lot to learn and a long way to go.
"Saying its okay to wear black face to perform is like saying its okay to use the N word on a song. I see most South Africans don't know what black face is and what is was used for.. that's why we laughed along with Leon Schuster 4 so long before seeing the problem.
"This is why this show is unacceptable & demeaning to black culture.. #nomcebo & master KG must sue this racist show.. The history of the black face has long been rooted in racism & ridiculing black people. We need to STOP tolerating nonsense."
The media personality and Kaya FM DJ revealed that he once spent a full day with the record-breaking Grammy award winner, her wealthy husband Jay-Z and his mother. Many would have wished to either be a fly in that venue, but one thing Sizwe took from the date is that Beyoncé found him very attractive.
This #nomcebo thing is not a joke. It's disgusting.

— Khaya Mthethwa (@khayamthethwa) March 19, 2021
So this days they no longer book you for a show they just put on your mask? #nomcebo pic.twitter.com/DUEWKZVtDP

— Rumani® (@RealMrumaDrive) March 19, 2021
What's this? How did we get here? #Nomcebo pic.twitter.com/wGNANxf4t3

— Man's NOT Barry Roux  (@AdvoBarryRoux) March 19, 2021