MZANSI CELEBS GET THE JAB
MZANSI CELEBS GET THE JAB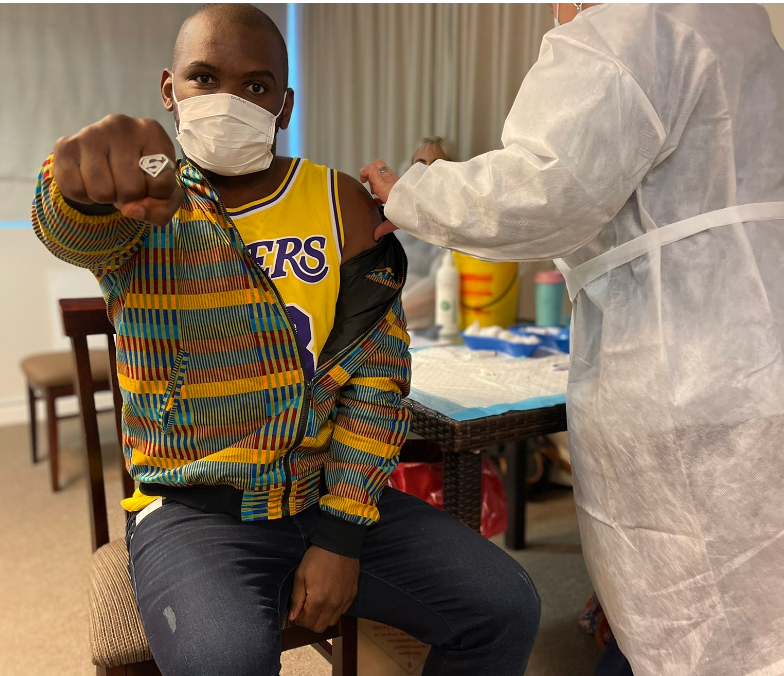 Following the announcement that the vaccine registration system is open for people aged 35 years and above, Mzansi celebrities in that age group who have already registered and called to get their jab are sharing their experiences on social media.
Actress Terry Pheto took to social media to share that she waited for this moment for a long time.
"I couldn't be happier," she captioned a picture of herself getting the jab.
TV presenter Penny Lebyane also shared a picture of herself getting vaccinated and said that it only took her only 30 minutes.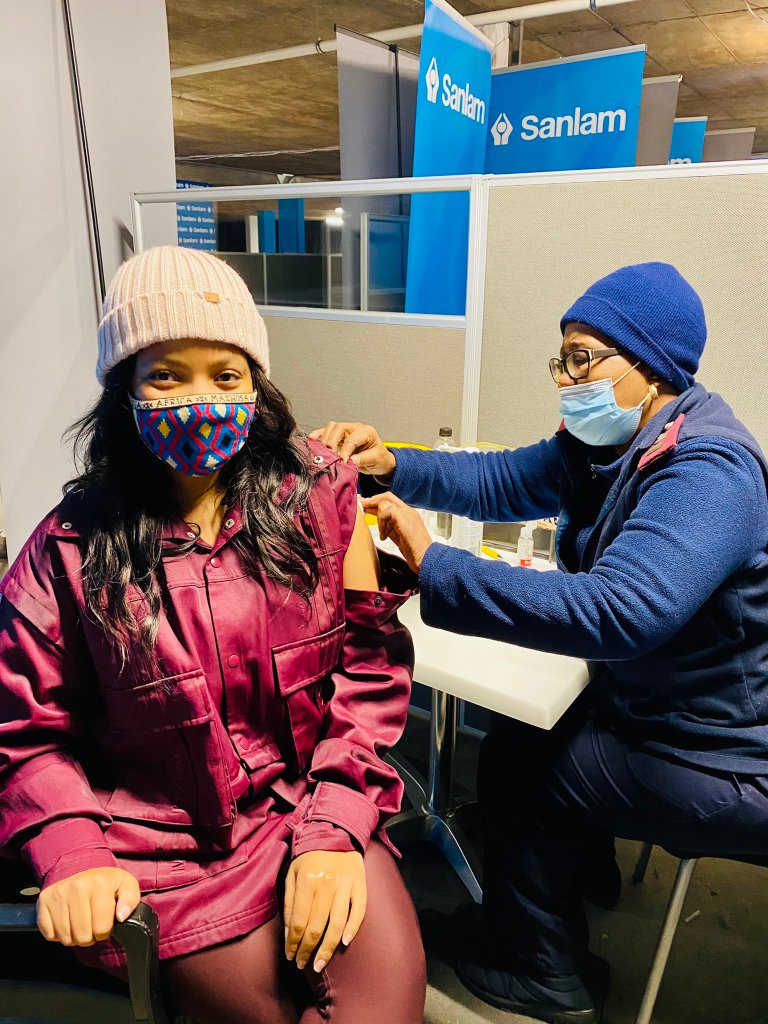 "Hello 35+ Hillbrow Clinic is the spot that rocks. Forget about Sandton, that place has no soul. 30 minutes max," she said.
Actor and TV presenter Siv Ngesi also got vaccinated.
"If you're 35 and up, just shut up and go get vaccinated," he captioned a picture of himself getting the jab.
Announcing the vaccination roll-out for the age group Department of Health spokesman Popo Maja said the national vaccination programme continues across the country despite violent protests which resulted in temporary closure of some vaccination sites in some provinces including Gauteng and KwaZulu-Natal.
"People aged 35 years and above are advised to register on the electronic vaccination data system in numbers to be eligible to be vaccinated at the beginning of next month."
He added that people over 50 years can walk into vaccination sites with or without appointments to vaccinate.
Been waiting for this moment for a while now. Couldn't be happier! #vaccinated pic.twitter.com/aM3gpvKXkk

— Terry Pheto (@TerryPheto) July 16, 2021
Hello 35+ Hillbrow Clinic is the spot that rocks. Forget about Sandton that place has no Soul. 30 minutes max #vaccinated #VaccineRollOutSA pic.twitter.com/vZWIw0FRze

— PennyLebyane💚TheOneAndOnly (@PennyLebyane) July 16, 2021
If you're 35 and up … just shut up and go get vaccinated! #vaccinated pic.twitter.com/py5uqtmPOb

— Siv Ngesi (@iamSivN) July 16, 2021