Mzansi Can't Handle It As Man Caught On Camera Looking At Another Lady
There were various reactions by locals to a funny post shared by a man who took a snap of another guy starring at a lady taking a photo in the middle of the road while in a middle of a selfie with a lady next to him.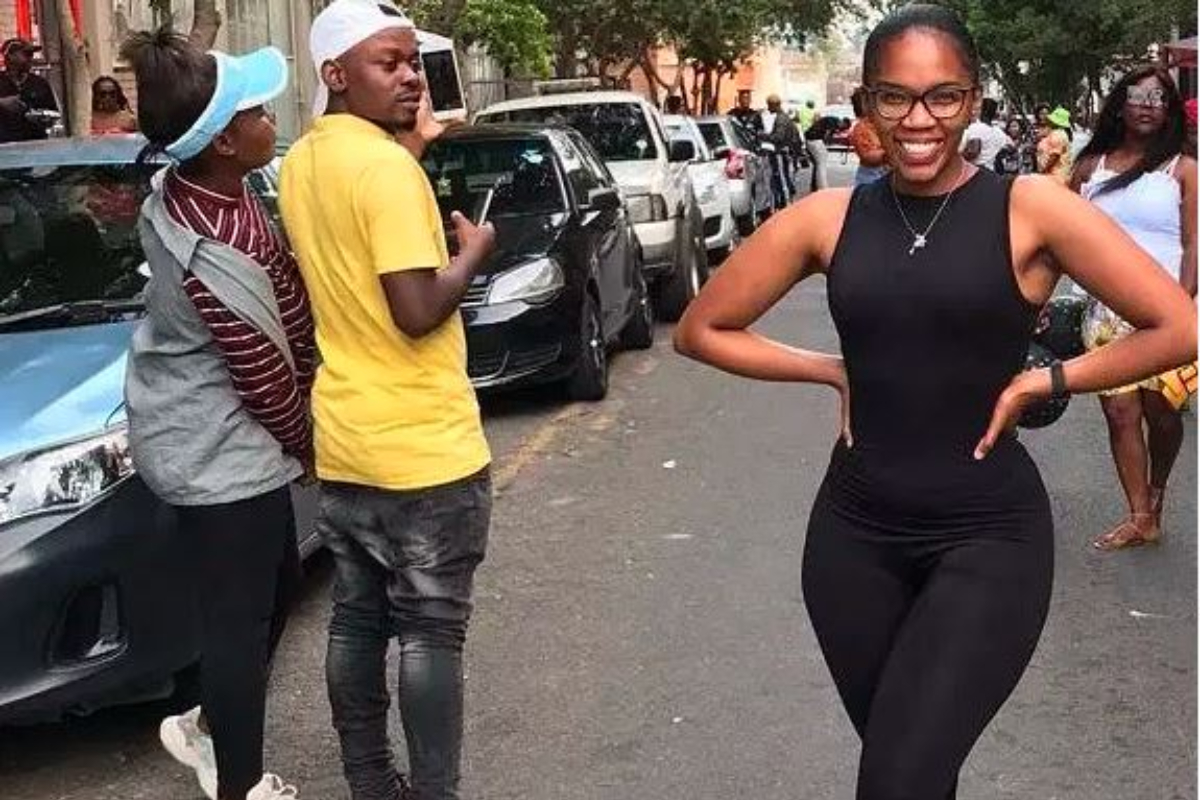 A young man in his predicament was hilariously caught on camera with his eyes glued towards the backside of a woman while he should be smiling instead to the woman he was taking a selfie with.
Taking to Twitter, @RealMrumaDrive, shared a snap of the dude who seemed to be enchanted by a young lady who was posing for some photos of herself meanwhile he was meant to be smiling for a selfie with another lady.
See post below:
It was at that moment when James realised he's taking a selfi with a wrong person 😹 pic.twitter.com/H64YELmTBm

— Rumani® (@RealMrumaDrive) March 23, 2021
Check reactions below:
only realizing now that his t-shirt matches the other lady's shoes and his shoes matches his girlfriend's t-shirt. James is a king who treats his women equally! 🤣🤣🤣

— 𝒫𝒽ℯ𝓁𝒶𝒹𝒾 🌸 (@NeoMasemola_) March 23, 2021
I know that look was followed by a very hot slap😂 pic.twitter.com/tMueMo6BGO

— Kion Kapone (@Kion_Kapone) March 23, 2021
My problem when i am with my babe.. kutough.. vele bapake worse pic.twitter.com/E1ZBRFFHNN

— Pulse (@Mlamli9887) March 23, 2021
I would be James easily….theres pple to take out then theres stay home sweethearts

— Stixx mangena. (@Stixx_jm) March 23, 2021
James is probably single right now🤣🤣🤣🤣🤦🏿‍♂️

— Neo Teddy 🇿🇦 (@_NeoTeddy) March 23, 2021