Mzansi A-listers celebrate Ancestors Day – Photos
Mzansi A-listers celebrate Ancestors Day – Photos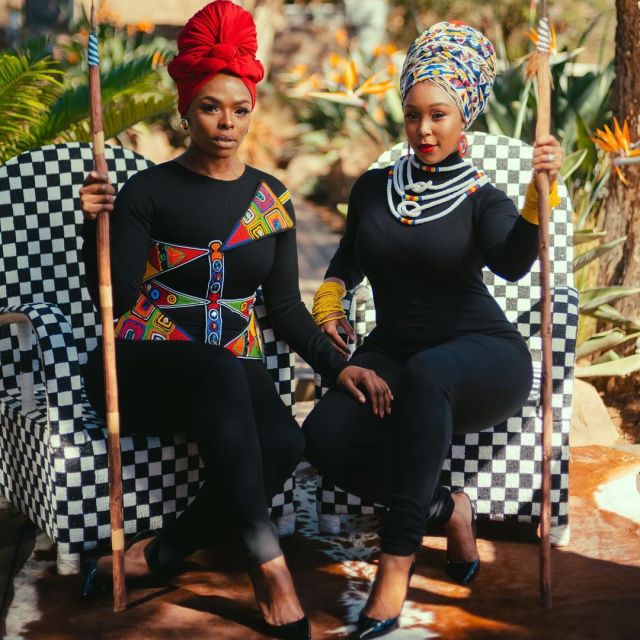 After years of outcry for a day that celebrates and honours African spirituality, Ancestors Day was approved by the government and Saturday, 8 May was the inaugural day.
The inaugural ceremony took place at the Mathibela Royal Palace in Mpumalanga where traditional leaders and heritage practitioners came together.
Celebrating this big win, Mzansi celebrities, some who are traditional healers and some not, took to social media to celebrate.
Gomora actor Zolisa Xavula said people should be proud of their roots.
"Be proud and acknowledge where you come from," he said.
While Dineo Langa, who revealed on her YouTube channel that accepting her calling was a difficult decision, also celebrated the day and said people should embrace the day and not be afraid.
"Lesedi. Thokoza. Ndauwe-Shewe. Makhosi. This tweet is drenched in positivity. Please skip if you do not believe. For once, let us just be okay with agreeing to disagreeing. Anyway… Cheers to a beautiful milestone for amadlozi," she wrote.
Award-winning DJ Culo De Song said people should honour those that came before them.
"Honour those who came before you! 'OMkhulu oMkhulu'! They know beyond fragile theories of the surface! Khula mntaka baba! Makhosi!"
Poet and author Lebo Mashile said: "Road tripping le bo Gogo le bo Mkhulu heading to Bushbuckridge, Mapulaneng, to touch the ground and the gods. Rocking blankets in honour of my Mama le Basotho."
The Ancestors Day inaugural event was hosted by seasoned presenter Hulisani Ravele. She thanked everyone for entrusting her with the honour.
"What an honour it was to host the celebrations of the Inaugural #AncestorsDay with CastleMilkStout in Bushbuckridge. Purpose, Power, Impact, in ALL things," she said.
According to the organisers, the inaugural Ancestors Day is the beginning of a meaningful movement by partners in the Institution of Traditional Leadership and the African heritage community.
Ancestors Day. Love this embrace. Camagu. Kganya. Lesedi. Thokoza. Ndauwe-Shewe. Makhosi.

This tweet is drenched in positivity. Please skip if you don't believe. For once, let's just be okay with agreeing to disagreeing.

Anyway… Cheers to a beautiful milestone for amadlozi🥂 pic.twitter.com/6UIoVrdBEf

— Dineo Langa (@therealdineo) May 8, 2021
Be proud and acknowledge where you come from #AncestorsDay pic.twitter.com/qk4qDxW0Vp

— Zolisa Xaluva (@RealZolisa) May 8, 2021
Honour those that came before you! "OMkhulu oMkhulu"! They know beyond fragile theories of the surface! Khula mntaka baba! Makhosi! 👏🏾💫🕯#AncestorsDay pic.twitter.com/TXpc48fCSh

— Culoe De Song (@CuloeDeSong) May 8, 2021