My ancestors still know me – Limpopo soldier bleaches skin to look like Michael Jackson
My ancestors still know me – Limpopo soldier bleaches skin to look like Michael Jackson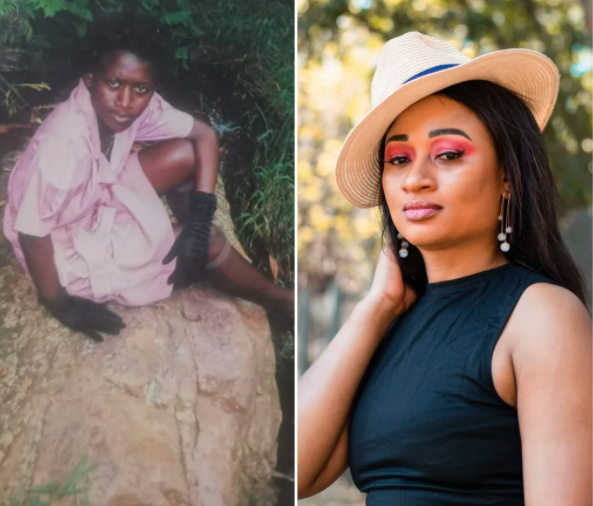 In recent years, skin bleaching has become popular in Mzansi, with celebrities such as Khanyi Mbau, Sorisha Naidoo and the late Mshoza lightening their skin.
One of the women who has followed the trend is Awelani Nemawhi, a 36-year-old businesswoman and corporal in the South African National Defence Force.
She told the publication she had been lightening her skin since 2019 and had even started her own range of skin-lightening products.
"I started with well-known brands, but they didn't work well and I experienced some problems. Because I wasn't happy with the products I was trying, I decided to create my own," she said.
Awelani said she wanted to eventually have the same skin tone as Michael Jackson.
"I'm very happy with the process and I'm patient. If you want it to lighten, it doesn't happen quickly," she said.
"Growing up in Venda, I always saw Michael Jackson's photos and wanted to be like him. I'm still working hard to reach that level and I won't stop until I reach it."
Awelani said she wanted people to know that she loved herself.
"I'm still Awelani, the Venda girl from the farms. Even my ancestors still know me. I want to say that people should love themselves enough to choose themselves," she said.
"If you want to enhance yourself, it's OK. It's not about what people say and if it makes you happy, do it."
Awelani said her business was booming and she appreciated the support she was getting.
However, medical aesthetics practitioner Dr Reza Mia told the publication skin lightening was not safe at all.
"It has a lot of complications and side effects. Most people don't know the side effects. Most of these products either have never been tested or don't work," he said.
He warned: "What happens when you take pigmentation from the skin is that you no longer have protection from the sun and it increases the risk of sun damage."