Muvhango actress Azwi Rambuda (Mpho) arrested? – Photo
Muvhango actress Azwi Rambuda (Mpho) arrested? – Photo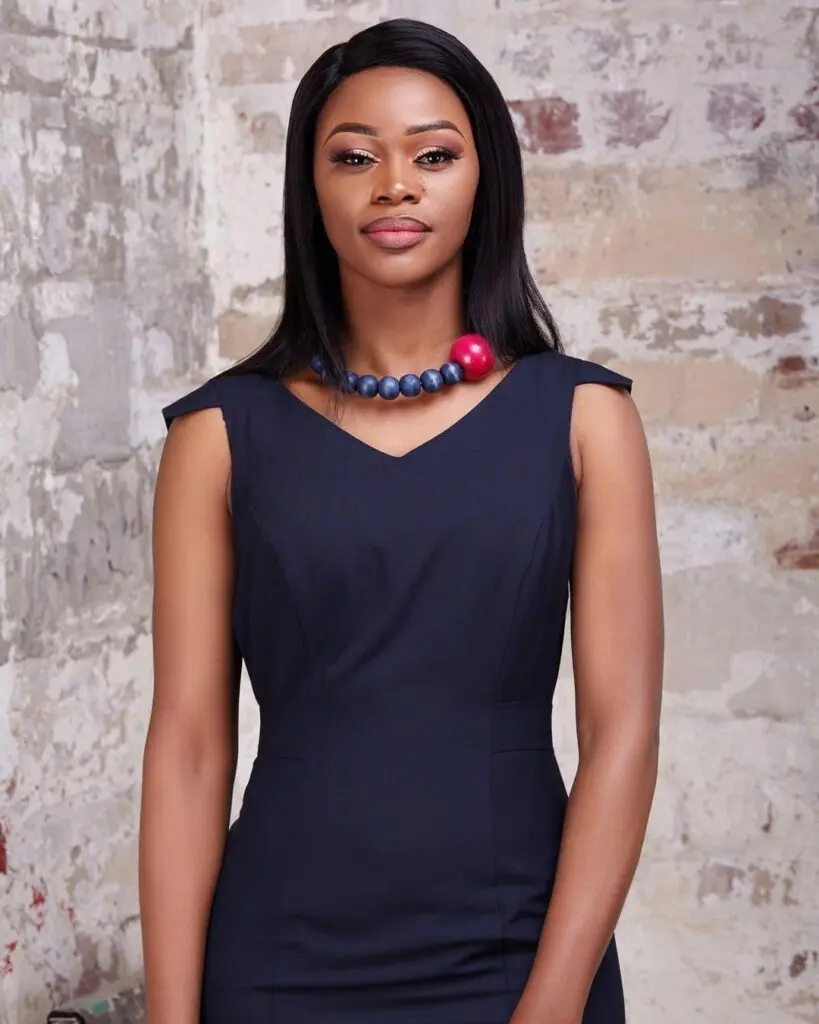 If it is not on our TV screens, our favourite Mzansi actors tend to take it an extra mile to entertain us and that is by making use of their social media platforms to show us their other side, which is if they are not at work. Some make use of Instagram stories or even Twitter and IG feed to show fans and followers their daily errands outside of work.
Though many do it, the recent star to kid around is actress Azwi Rambuda who is popularly known for her role on Muvhango as Mpho Ravele. She posted an image of herself caught by police on what looks like a highway road and all smiley.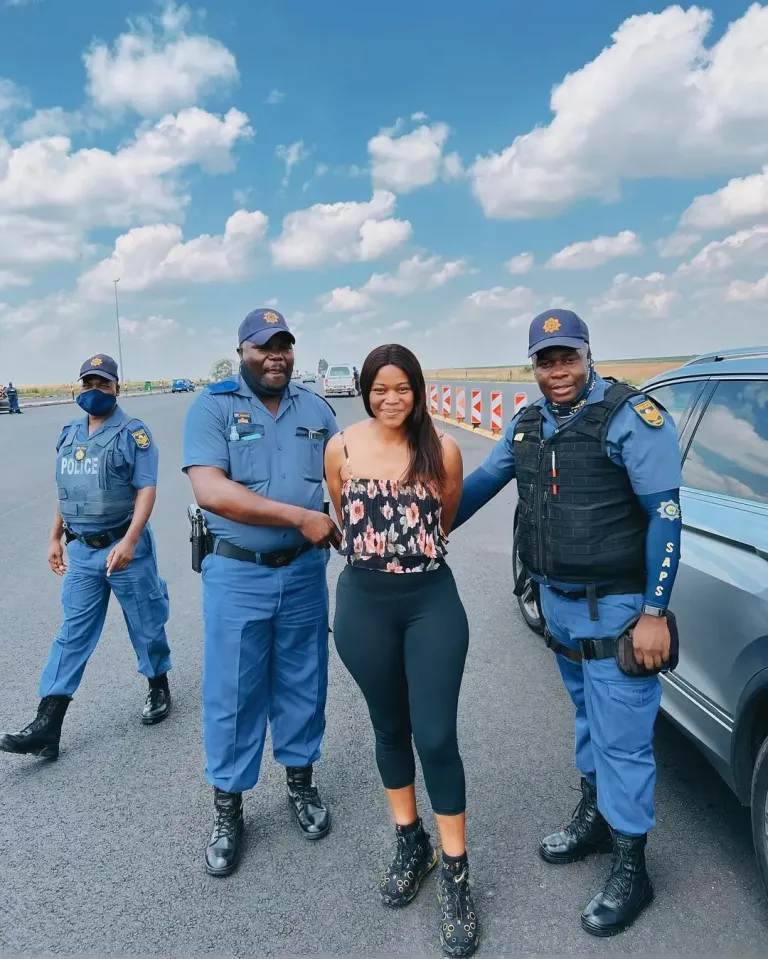 She captioned 'Caught Fleeing Tenda's mansion! 😭🥺😭😂,' which obviously meant it wasn't something serious but rather just a snap with the law officers. Tenda is a character on Muvhango and the followers knew she was just joking.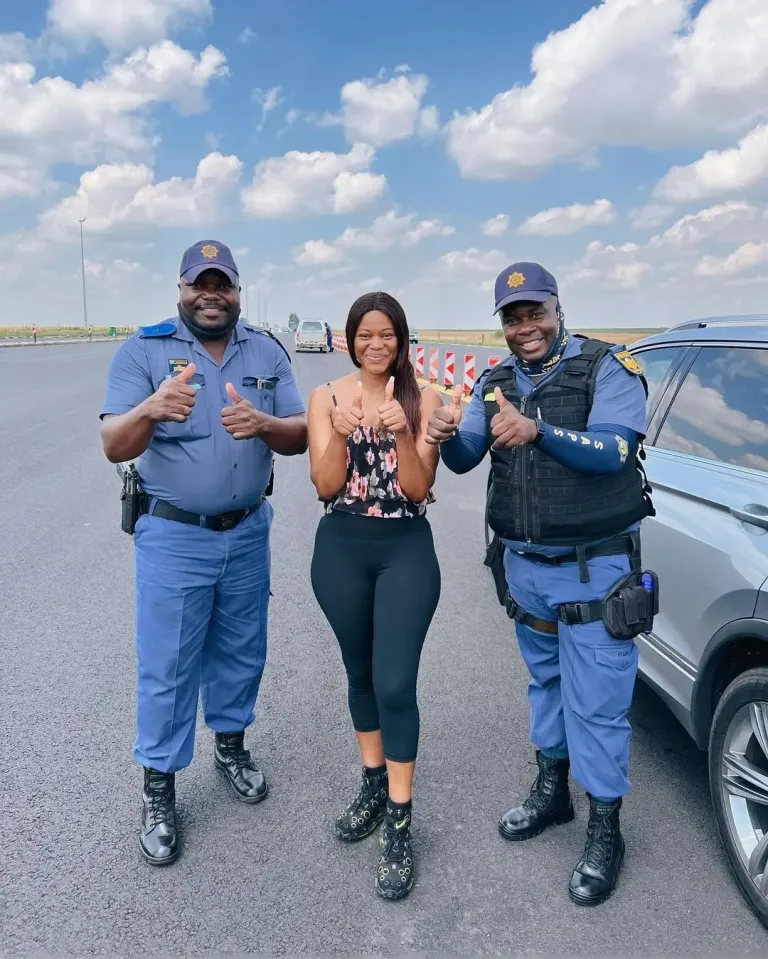 On the second slide i.e the other photo, she can be seen with thumbs up together with the officers, how cute? Continue kidding with us, we love it!