#Muvhango: Actor Chief Azwindini's fall from grace
#Muvhango: Actor Chief Azwindini's fall from grace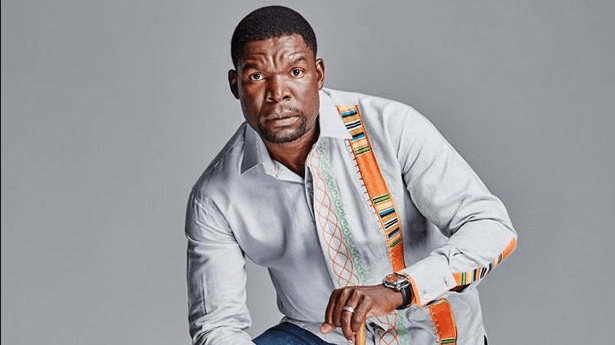 The Covid-19 pandemic has resulted in many job losses, causing increased strain on people's physical and mental health – specifically on men, according to studies.
Studies show that men's self-esteem takes a hit when they lose their jobs, because their jobs and ability to provide for the family are often a major part of how they define themselves.
Studies further show that there is often a feeling of shame, worry about how others might view them, questioning of purpose, or feeling as though they are letting the family down.
Word of Mouth Pictures and Muvhango series writer, Herbert Hadebe, said it is against this background that Muvhango has decided to use Azwindini' s character to put a spotlight on the dynamics of power shifts in its storyline.
Hadebe said the focus will be around Azwindini's fall from grace to help viewers understand, humanize and sympathise with the many ways people experience hardships. In the storyline, Azwindini finds his comfortable life disrupted when he loses his chieftainship, his wife to his enemy, social standing, and is reduced to the lower life.
Along with entertaining and educating viewers, Hadebe says social-issue stories help tackle day-to-day issues.
"This helps the audience experience what the characters are going through in as close to real-time as we can get, " he said.Muvhango believes the impact is always stronger with a character the audience knows and loves.
"Many viewers love Azwindini. It will be richer and more fulfilling for them to take the journey with him," said Habede.
Gabriel Temudzani, who plays Azwindini, said the storyline has hit home as he has also hit hard times in his personal life."I can relate with what
Azwindini is going through right now. For a man, a husband, and a father to go through this is very painful. Such situations are a big test to the character. I hope men will learn a thing or two from Azwindini's resilience," said Gabriel.