Ms Cosmo's advice for A-Reece
Ms Cosmo's advice for A-Reece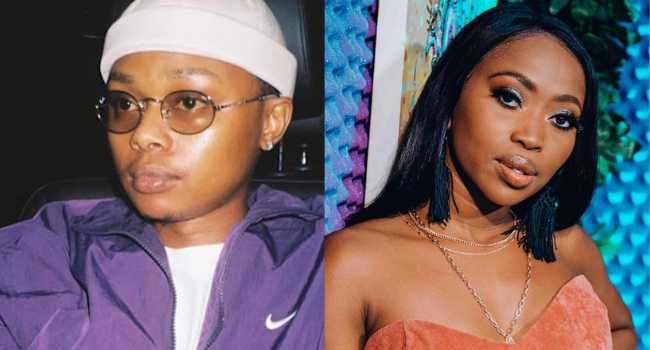 Ms Cosmo has weighed in on a debate around rapper A-Reece's career, claiming he should be doing more to capitalise on his stardom.
In the latest POPcast episode, the DJ said A-Reece was leaving money on the table by not leveraging on his fan base and being more in the limelight.
"His numbers are good…A-Reece has this thing of just wanting to disappear and then he comes back and he drops music. The music is dope, we're not denying his talent at all," she said.
"I think he's an amazing rapper, my thing is the full package because the full package comes with deals, PR, marketing in the club, on stage, festivals. The problem with A-Reece is that the music is out but when do we see him. I want to see him doing things," she added.
A-Reece is one of Mzansi's most prized jewels for his contribution to the hip-hop culture, but ever since his exit from Ambitiouz Entertainment records the rapper has seemingly taken a deliberate step back from anything that does not pertain to his music.
Speaking of the way he carries himself in the industry, A Reece explained that he preferred to maintain an introverted personality.
"I'm pretty mellow, I like to keep to myself. I'm mostly comfortable around people I know." he told TRACE TV.
That didn't stop him getting a shoutout from Apple Music 1's Ebro Darden earlier this year.
Ebro gave A-Reece's much-anticipated mixtape Today's Tragedy, Tomorrow's Memories his stamp of approval and recommended his song Hibachi as a must-have on any music lover's playlist.
And while he might not be in the spotlight as much as Ms Cosmo believes he should be, the star's fans have always defended him publicly .
In a recent debate pitting Blxckie against A-Reece, fans hailed their fighter as the "benchmark" of hip-hop in Mzansi.
Cassper drops, compared to A-Reece
Nasty C drops, compared to A-Reece
Reece madlisa drops, compared to A-Reece
Emtee drops, compared to A-Reece
Blxckie drops, compared to A-Reece

There is one standard of quality in sound and A-Reece is the measuring benchmark for it 👑

— Marcus Jr. 🦁 (@dumisane_) May 21, 2021
International stars have always taken note of A Reece's work, most and earlier this year Los Angeles rapper Joey Fatts collaborated on a joint mixtape together and it seems the American star is willing to tour with him soon.
"I gotta come to South Africa the love is unreal wow, hopefully me and Reece can do some touring after this project." Joey wrote on Twitter.
I gotta come to South Africa the love is unreal wow, hopefully me and Reece can do some touring after this project.

— JOEY FATTS (@JoeyFatts) May 2, 2021