Mpura's death: Chaos as police chase away mourning Fans outside his home – Pictures
Mpura's death: Chaos as police chase away mourning Fans outside his home – Pictures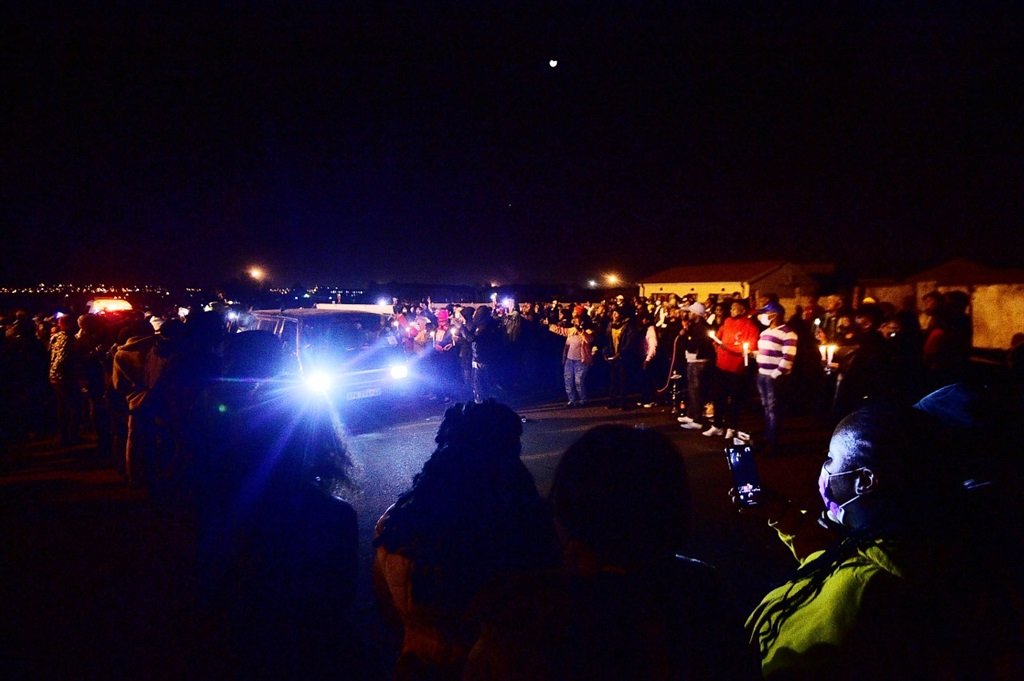 His energy was seen through the supporters that came to pay tribute to him. They danced and chanted "Mpura Mpura", while singing his verses from amapiano hit singles.
The joy didn't last long though, as police came in their numbers to disperse the crowd gathered outside Mongezi "Mpura" Stuurman's home in Chiawelo, Soweto, on Thursday night, 12 August.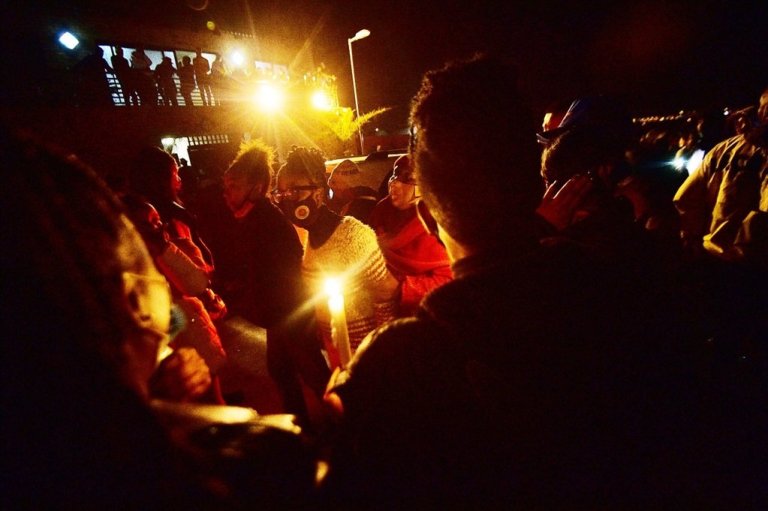 Supporters were not happy as they had just lit their candles and more of them were still making their way.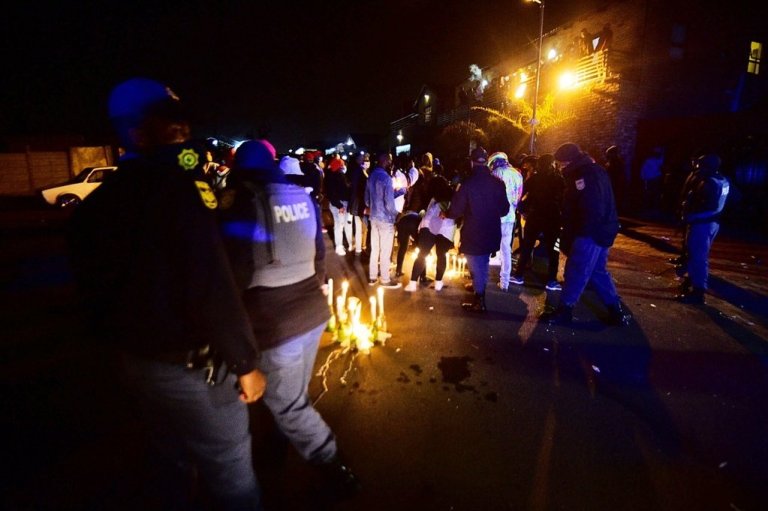 The Umsebenzi Wethu hitmaker's fans didn't leave but instead took to the streets dancing and singing.
Cars were spinning and people ignored the police.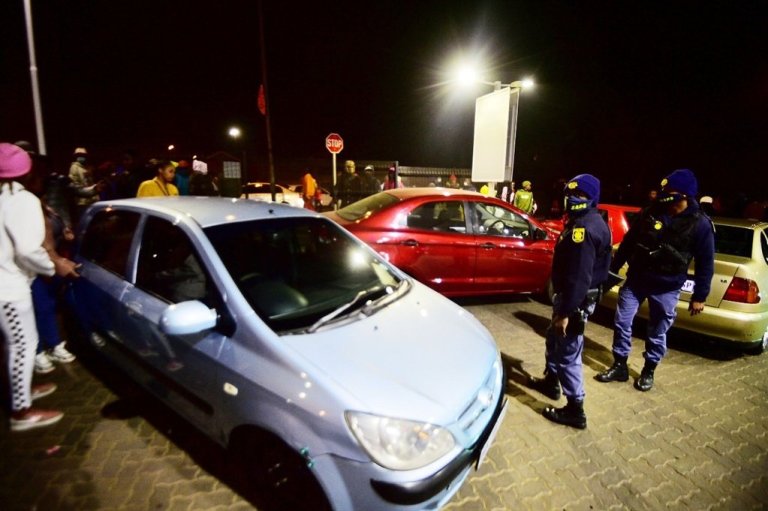 Speaking to the publication, Mpura's uncle Nkosinathi Stuurman said this was what he would have wanted.
"The energy and love that is here is who Mpura was. He would have wanted us to take out the sound system and dance the night away. To celebrate his colourful life and not dwell too much in the pain, but unfortunately we are not above the law," Nkosinathi.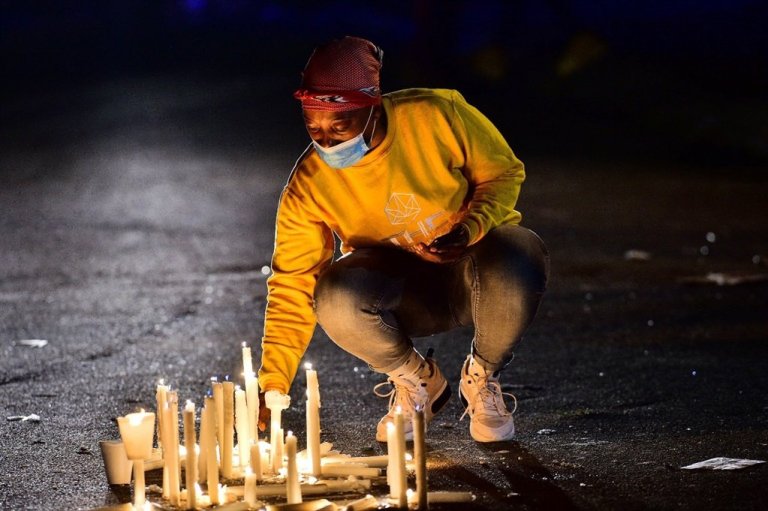 He said they were close because Mpura's mother got married when he was still young, so he had to take him under his wing.
"We practically grew up together and he was unapologetically a fun-loving person, always happy, smiling, direct and clear about what he wants."
Nkosinathi said Mpura was a peaceful person who never entertained fights.
"I'm just heartbroken because on our last call he told me he had just bought a house and he wants me to come so we can pray and then have fun. I only got to see the house recently and it breaks my heart because I know it's something he's always wanted to have."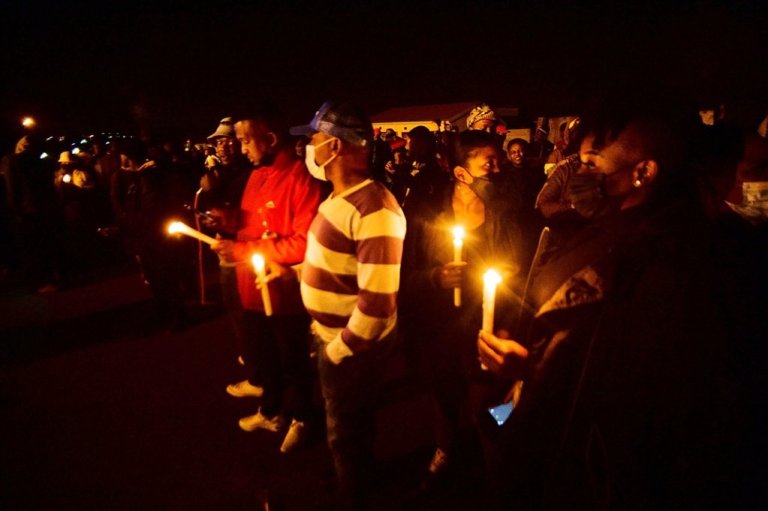 Nkosinathi said Mpura had three younger brothers, whom he loved with all his heart.
Nkosinathi said he appreciated all the support they'd been getting from industry friends and fans since they got the news. He shared that Mpura will be buried on Tuesday, 17 August.
Killer Kau, Mpura, Khanya "The Voice" Hadebe, Thando Tot and DT lost their lives on Saturday 7 August in a crash on the N4 in Rustenburg while they were on their way to a gig.