MPs reject Phala Phala report
MPs reject Phala Phala report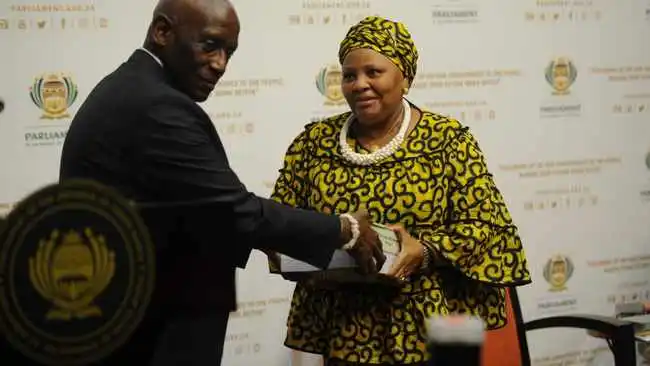 Parliament has rejected an independent panel's report into the Phala Phala farm theft.
This means President Cyril Ramaphosa won't face impeachment at this stage.
The report found that Ramaphosa may have violated the Constitution in relation to the 2020 burglary at his Limpopo farm.
The impeachment "inquiry will therefore not be proceeded with", National Assembly Speaker Nosiviwe Mapisa-Nqakula said.
Earlier, Mapisa-Nqakula stood firm on her decision to have the Phala Phala report saga to be voted in an open ballot.
She said despite allegations of intimidation and threats against some MPs, the House is not toxic enough that lawmakers would be scared to vote with their conscience.
Mapisa-Nqakula said an open ballot will ensure public trust and confidence.
Cooperative Governance and Traditional Affairs Minister Nkosazana Dlamini-Zuma voted for Parliament to adopt the report.
The ANC presidential hopeful bucked the party line and her vote was well received by the opposition benches.