MPOOMY AND BRENDEN LEDWABA ARE OFFICIALLY HOME OWNERS
MPOOMY AND BRENDEN LEDWABA ARE OFFICIALLY HOME OWNERS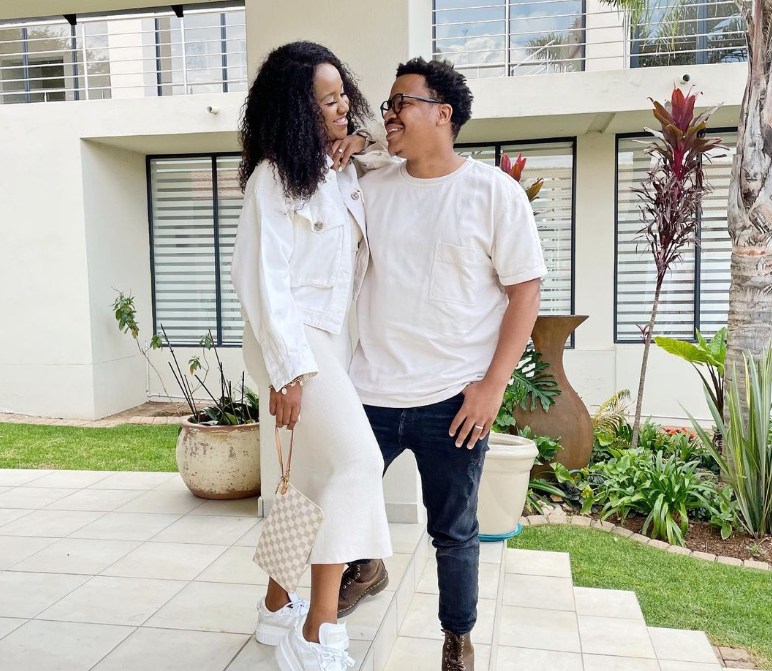 Mpoomy and Brenden Ledwaba make this marriage thing look so easy and such a breeze. The couple have been blessed yet again in their union and this time it is with a new home!
Mpoomy posted this huge achievement on her Instagram and coupled it with a bible verse which speaks of waiting for God's timing to answer a persons prayers.
"When the time is right I, the Lord will make it happen – Isaiah 60:22. @brenden_praise what a journey, we found our dream home. Now the fun begins, I can't wait to renovate, decorate, design and play interior decorator and watch my Pinterest come alive, dreams!!" she captioned her post with a snap of their home.
The couple have bought their new abode which they will renovate and make it something they always dreamt of.
Many people would opt to celebrate this massive achievement with a bottle of bubbles, however the couple opted for a cup of coffee, or two, should seal the deal. Because of this amazing achievement, the couple got gifted a room transformation from Exquisitely Ink worth R30 000.