Mpisane heir? Andile's wife hints at having baby boy [photo]
Mpisane heir? Andile's wife hints at having baby boy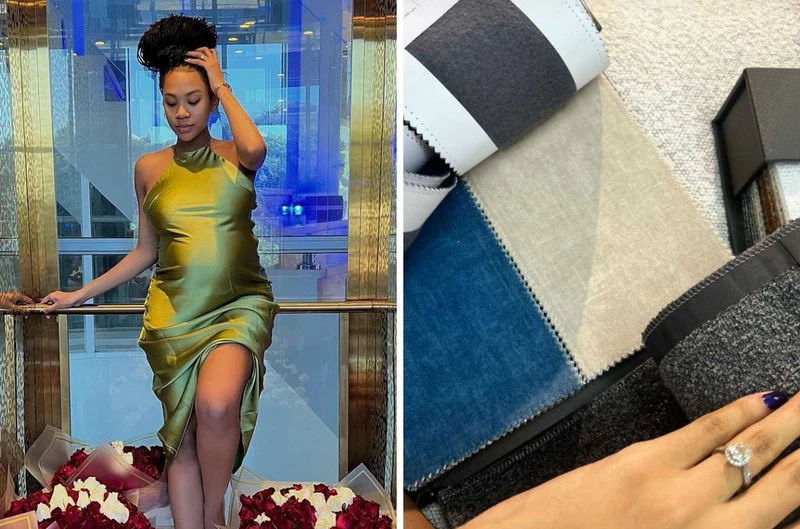 Royal AM chairman Andile Mpisane may be gearing up to welcome his first son after his wife Tamia hinted at having a baby boy.
The 22-year-old soccer player has three daughters: two with ex-girlfriend Sithelo Shozi and one with his wife of almost two years.
Last month, Tamia announced her pregnancy after months of dodging speculation.
ANDILE MPISANE TO HAVE HIS FIRST SON?
In an Instagram Story this week, Tamia Mpisane shared her biggest hint that she was having a baby boy.
The Royal AM Ladies deputy-chairwoman posted a picture of her picking out colour swatches, possibly for a new baby room. Included in her selection was a bright blue hue.
Adding fuel to the fire was Tamia's manicured blue nails.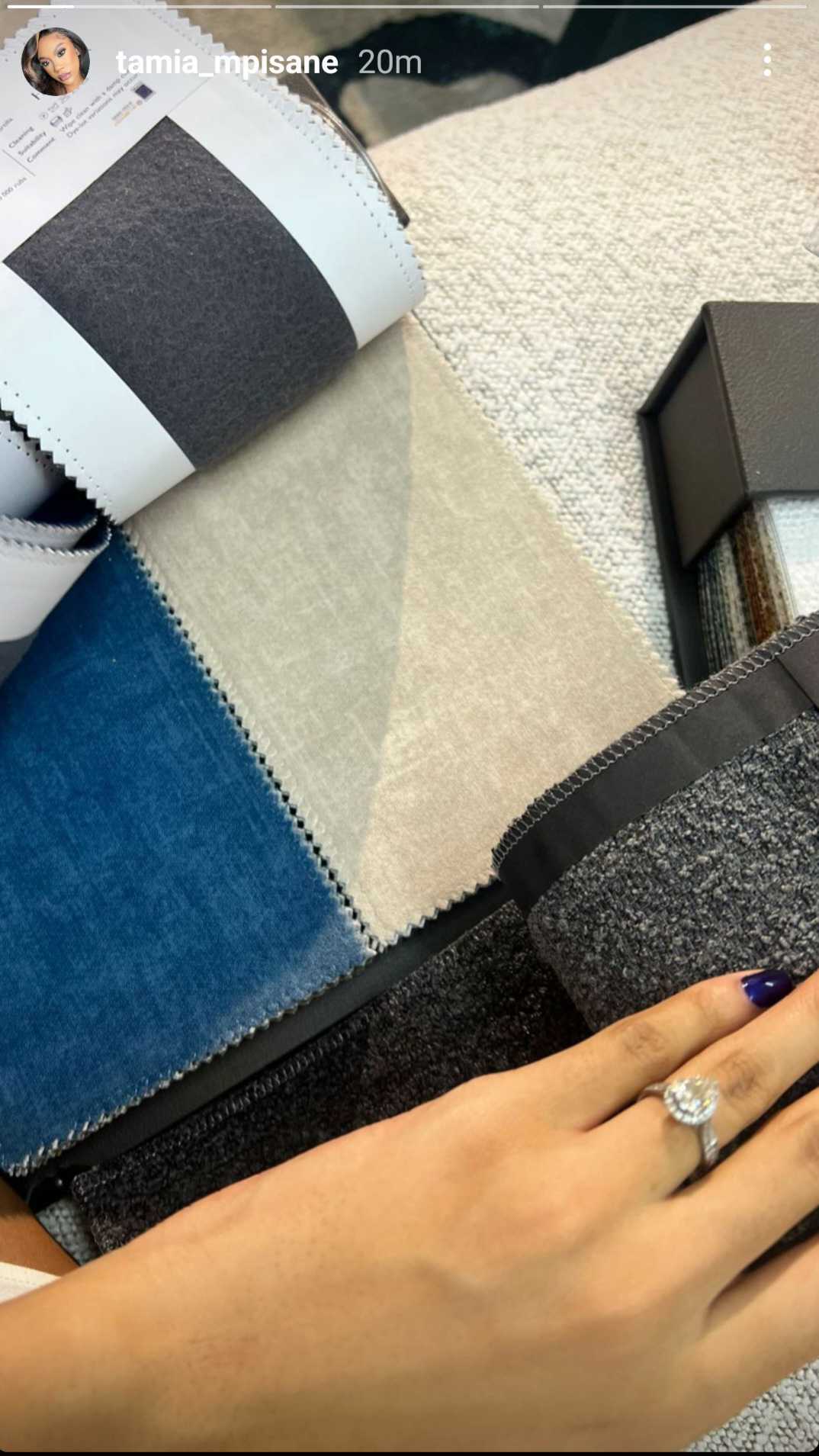 Tamia's recent post has also sparked speculation she is having a boy. According to her IG followers, the "shape" of her baby bump has
If she is indeed expecting a boy, it will be Andile's first son and heir to his Mpisane family fortune. The Amapiano hitmaker is the only son of businesswoman Shaun Mkhize and ex-husband Sbu Mpisane.
NEW BODY, WHO'S THIS?
Meanwhile, Andile Mpisane has been giving fat-shamers the middle finger after sharing a pic of his slim new figure.
The aspiring player has been mocked over his "overweight" body in recent months.
But that has all changed after Andile put in the hours with his personal gym trainer.
Take a look at one of his training sessions below…