MOSHE NDIKI'S MOM SHOWERS HER SON WITH BLESSINGS – AUDIO
MOSHE NDIKI'S MOM SHOWERS HER SON WITH BLESSINGS – AUDIO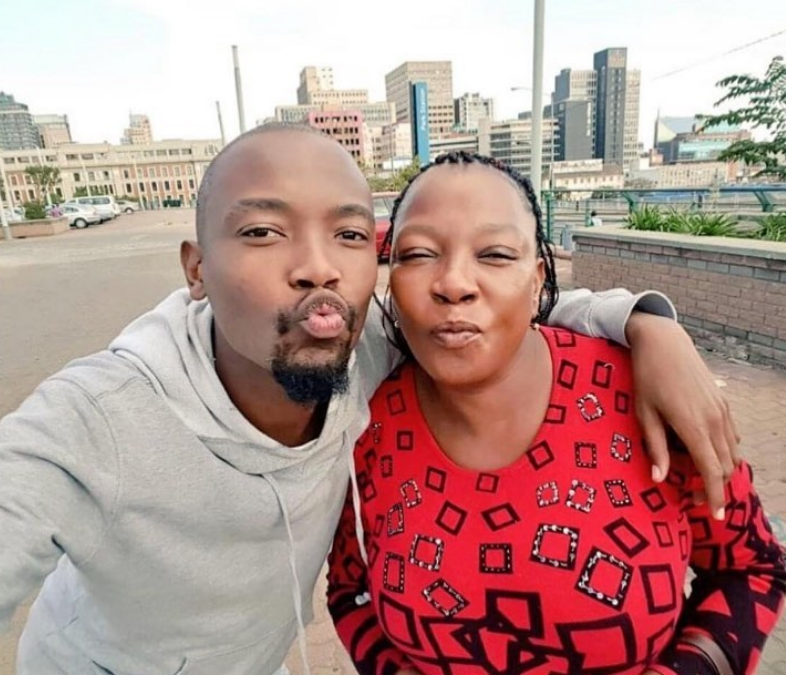 Mesia personality Moshe Ndiki has been showered with eternal blessings by his mum, Lilana Ndiki.
He shared a voice clip where she thanked him for taking care of her. It started with the doting mum affectionately calling him by his nicknames.
"Hi Moshe. Hi Moshengana. Hi bhanabhana. Hi bhaniza ka mamakhe. Hello, my baby. I need to tell you how much I love you. It doesn't matter if I tell you 100 times a year or day. I love you my baby. I love you so much. More than that, I'll always be grateful for the life you have given me. You have given me such a high quality life. I'm happy, I feel good and respected. Please don't be discouraged. At least now I no longer ask for money because I receive a social grant."
She continued: "Everyday I'm full of life. I'm praying to God and ancestors to give you strength. In any case, they are the ones who empower you. I thank you for everything you've done for me and are still doing. Please engrave these words in your mind. When I'm dead, don't cry because you owe me nothing. You've given me the best life. Your mummy loves you so much."
Moshe responded: "I love this lover so much and hearing her talk like this makes me happy. I love you, mummy. Now you guys know my nicknames."
Moshe's industry friends were also touched by the voice note.
Actress Zinzi Nsele said: "Oh hayini, bhanabhana la mawakhe. I loved every single word. You are blessed Moshe, such words from a parent. God bless you more for making her happy. Yini bakwini."
Singer Dudu Tsobane wrote: "Oh, she is the best. You are blessed."
Actress and model Ntando Duma added: "I cried real tears. I love her."
Actress Inno Sadiki commented: "This is love, nothing else."