Moshe Ndiki Reveals Why He No Longer Wears His Wedding Ring
Moshe Ndiki Reveals Why He No Longer Wears His Wedding Ring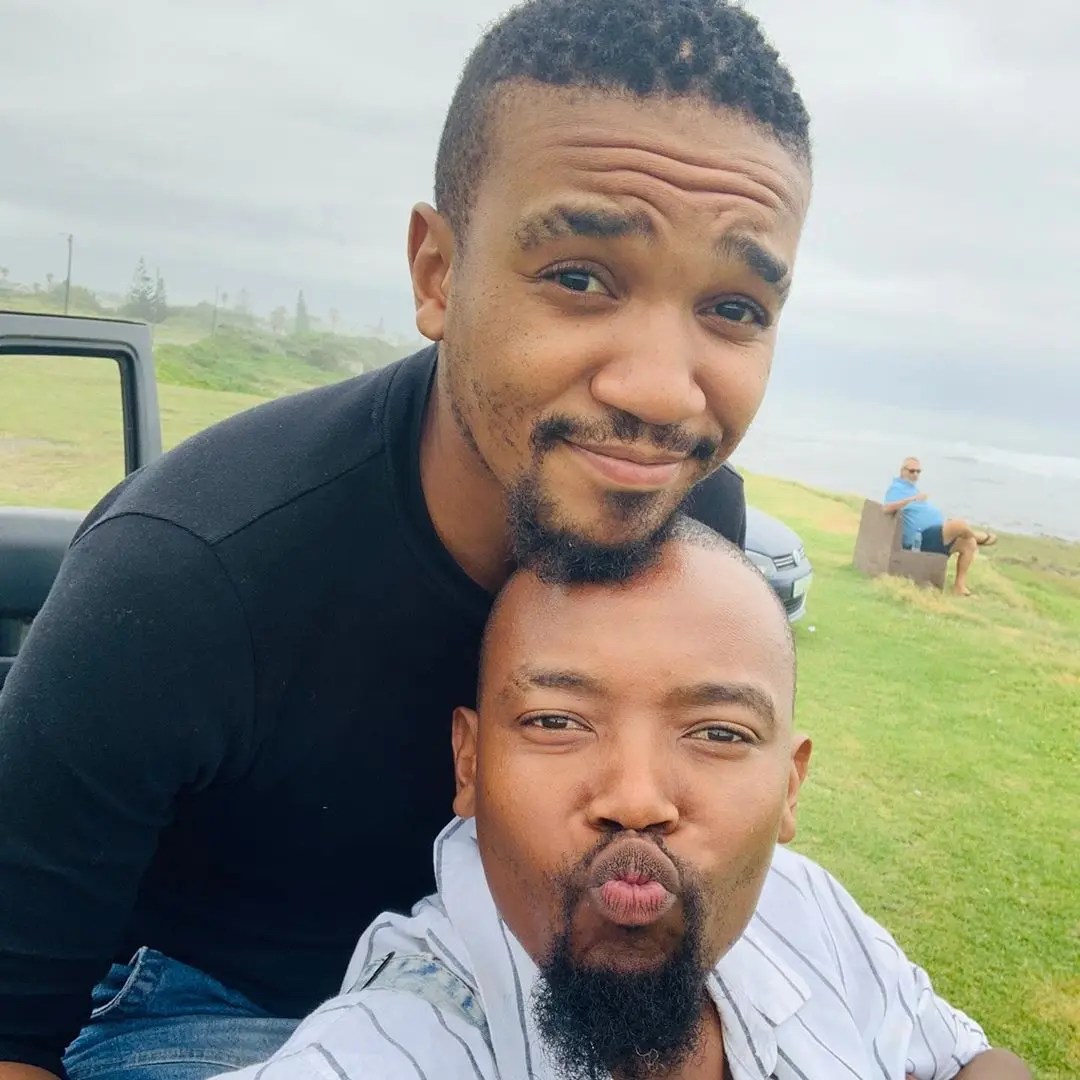 Moshe Ndiki has revealed the reason why he no longer wears his wedding ring. The TV and media personality got married last year to his hubby Phelo Bala but it seems as though trouble in paradise already.
Phelo has not posted anything on his social media accounts since December 2021 which raised eyebrows. The two are one of Mzansi's most loved couples in ZAlebville.
Their power couple goals have won them a special place in the hearts of many South Africans. Moshe recently went out with his nephew and took to social media to reveal how much fun they had.
"Saturday is for family ( well till later ) going on a date with the love of my life , my gentleman, my kind sir , my naughty bugger…Just the two of us …also I can tell this guy is gonna leave me at the door and leave his heart on the play ground here at Papachinos. So it's a solo date but not .." he posted.
A fan asked him where his wedding ring was, and he replied that he has a tattoo. Moshe and Phelo inked tattoo rings after they got married, but they also had physical wedding rings. Was he defending himself?
The couple recently celebrated their 2nd wedding anniversary. Moshe was on vacation in Zanzibar with his friends and Phelo took to social media to show love to him.
"Happy 2nd year wedding anniversary, love @moshendiki . Can't believe we've made it this far…I think you don't know how strong you are to handle someone like me until Moshe tells you so. I'm an extremist and at times a gentleman. Sometimes I'm laughing with you, other times i'm so wrong but you try your best to keep us going. I love you and I mean it! I pray that God keeps you around with me in time for you to see His glory in my life," he captioned the post.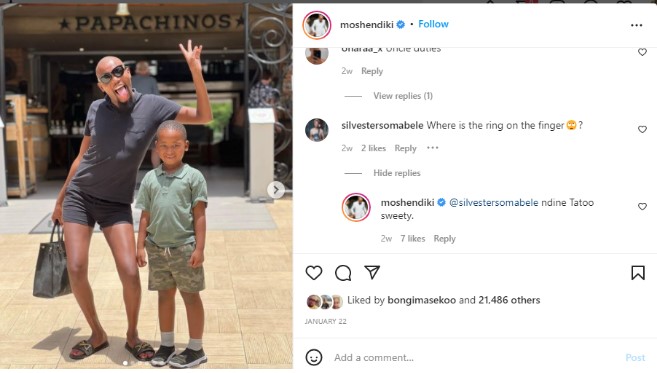 Happy one year wedding anniversary to us, 'What God has put together let no man put asunder' Matthew 19:6." He also added, "Always has been you, always will be you, Phelo Bala.
Moshe was recently announced as the host of a new cooking show named 7 Colours. He will host the show alongside Leleti Dube. Moshe who is passionate about food recently launched a range of his own spices called Moshe's Kitchen.
According to a statement he released, the brand was a result of Moshes's five-year journey with food, first established as a catering company after his post-grad qualification, a hustle into entrepreneurship warranted him a position in the food science industry MSF free.
"It was a no brainer to have found my calling in the food industry, I remember sitting and thinking to myself about five years ago, what can I do to honor my mother, honor the memories we shared with m,y aunts, uncles, and cousins around the dinner table, the passion to serve the ones we love. That's when I discovered the art of spies, flexible and versatile, a wonder of creativity, the one thing that makes a dish extraordinary. And this was the birth of Moshe's kitchen," he said.