Moshe Ndiki regrets defending Dr Nandipha Magudumana
Moshe Ndiki regrets defending Dr Nandipha Magudumana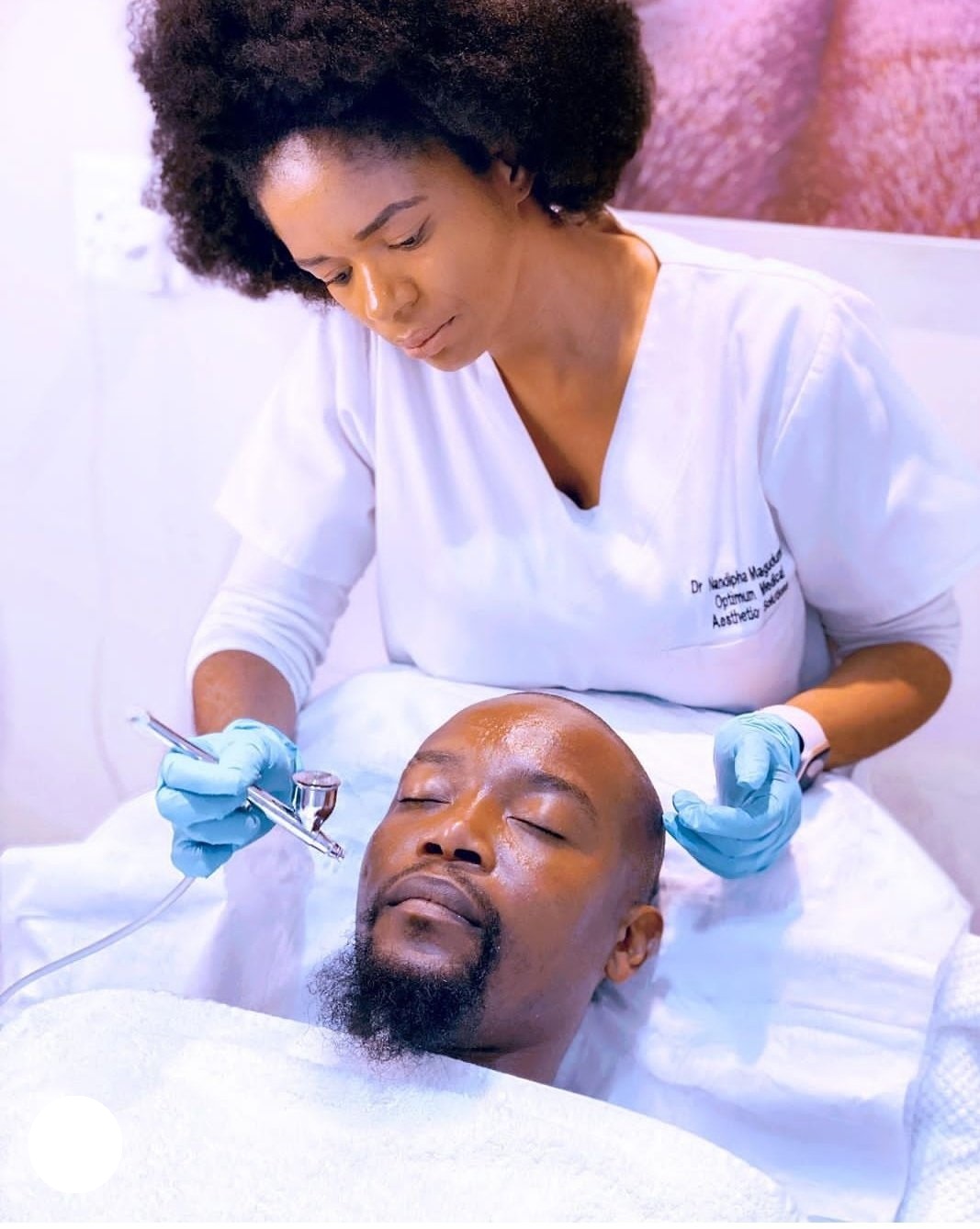 Mzansi media personality, Moshe Ndiki eats the humble pie after defending Dr Nandipha Magudumana who is involved in Thabo Bester's escape from the prison.
In a now-deleted tweet, Moshe slammed those who suggested that the doctor bought her luxurious cars by cooperating with Thabo aka the Facebook rapist who is a convicted murderer.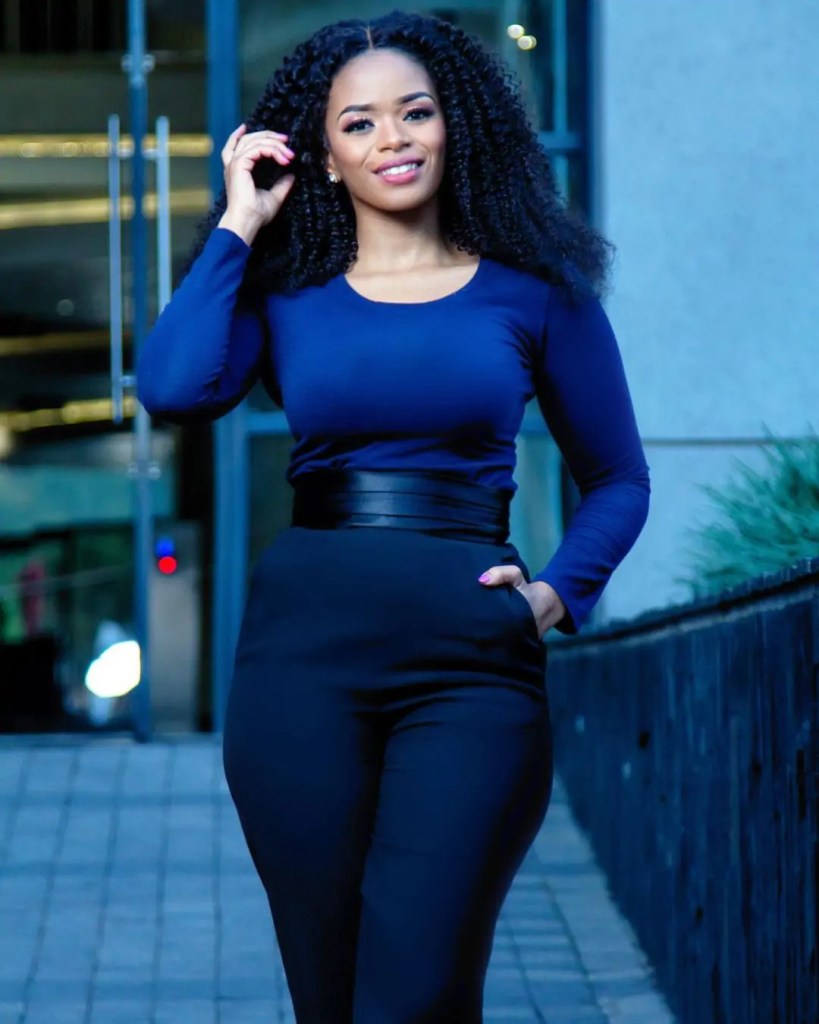 Being a client of the doctor, the actor wrote, "No, she received that as a gift from her husband, guys lets not perpetuate things that are not true. She was wearing blindfolds to her way there and those that know, know it was a gift from her husband…"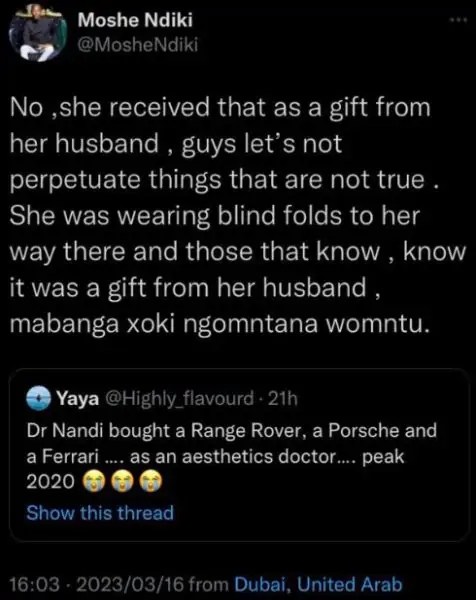 However, following her arrest, Ndiki took back his words and apologized.
The actor is also shocked at the turnout of event, realising that he defended blindly.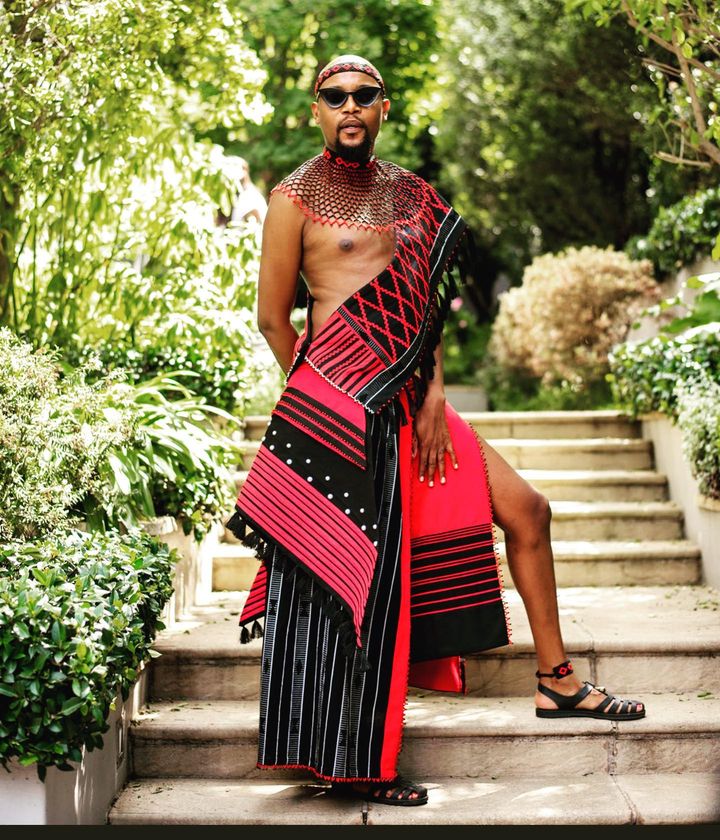 "It's not that, it's how she literally even cried and said she has no part in this, I fell for it. Akho kwa scary bro," he wrote.
"Yho anazi nina indlela endidane ngayo… nam ndandweba nda deffenda, wathi umntu that I'm defending "I see God in you for defending me" kanti yaaaahhhhh. I don't think ikhona into endakhe ndazisola ngayo njenga le ( besides breaking virginity yam wethu)."
She was my skin dr, the sweetest voice. So nice and friendly . Bendingayazi bethuna. https://t.co/S6Kt9cSEZR

— Moshe Ndiki (@MosheNdiki) April 13, 2023
Akasenqgenqge umanyoko 😭 https://t.co/yMfpodwuXY

— Moshe Ndiki (@MosheNdiki) April 13, 2023
Yho anazi nina indlela endidane ngayo… nam ndandweba nda deffenda, wathi umntu that I'm defending "I see God in you for defending me" kanti yaaaahhhhh.

I don't think ikhona into endakhe ndazisola ngayo njenga le ( besides breaking virginity yam wethu ) 💔

— Moshe Ndiki (@MosheNdiki) April 13, 2023