Moshe Ndiki Confirms Split from hubby Phelo Bala
Moshe Ndiki Confirms Split from hubby Phelo Bala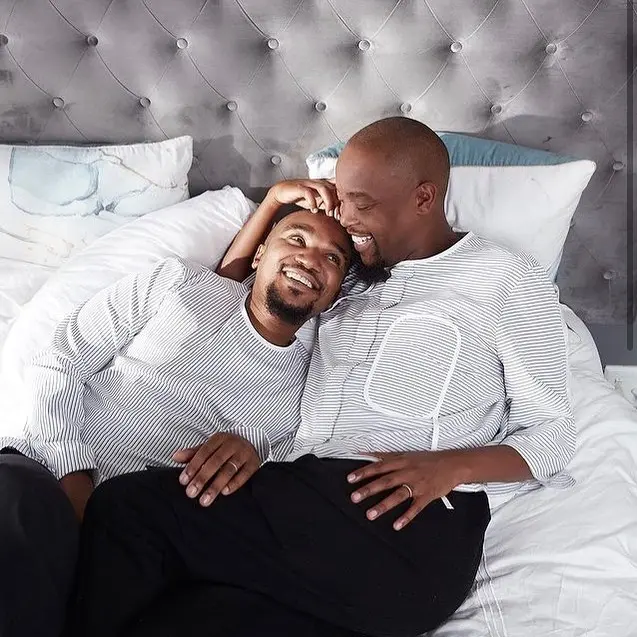 Moshe Ndiki and Phelo Bala were without a doubt one of our favourite gay celebrity couples in Mzansi. The pair has been married for two years now, and they have made headlines for wrong reasons during their relationship.
Their love story had been messy and at some point police had to intervene. They had previously endured assault accusations and breakups but this time around it seems they have called it quits for good. This is not the first time the famous couple has called it quits. In 2019 they headed for splitsville after Moshe allegedly assaulted Phelo with a candle stand, leaving him with a bleeding gash.
Recently, there have been several hints that they were no longer together. Moshe had not been wearing his wedding ring and not posting Phelo on his social media accounts.
It is no secret that the couple was totally smitten with each other and they were inseparable. It seems Phelo isn't handling the breakup too well as he has even deactivated his Instagram account- baby boy is too hurt.
On the other hand Moshe has been enjoying life as a singleton and he keeps serving power content on his Instagram account. In an interview with Isolezwe, the TV host confirmed that their marriage has ended.
As a former spouse, he said he would love to remarry again because he loves marriage and love. "As a person who was previously married, I will get married again because I love marriage and love. The problem is not in love or marriage, it's with people," he said.
Phelo recently celebrated their 2nd wedding anniversary. At the time Moshe was on vacation in Zanzibar with his friends and it appears their relationship had already taken a dark turn as he did not celebrate the special day with Phelo. Instead, he gave his fans a glimpse of his vacation while Phelo gushed about him on social media.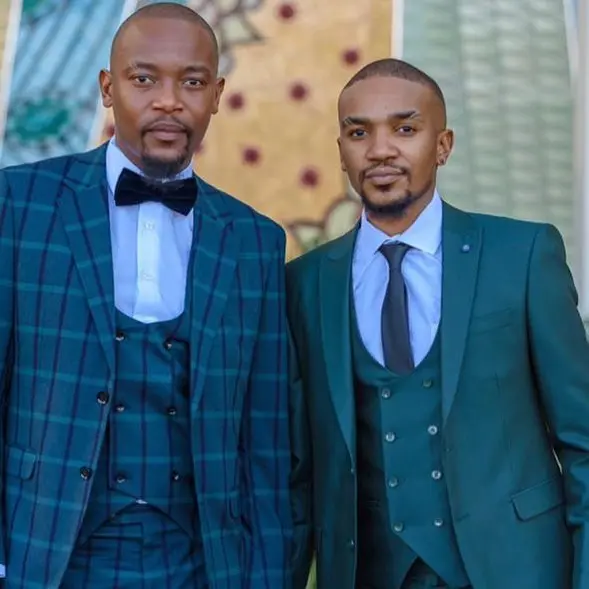 Happy 2nd year wedding anniversary, love @moshendiki . Can't believe we've made it this far…I think you don't know how strong you are to handle someone like me until Moshe tells you so. I'm an extremist and at times a gentleman. Sometimes I'm laughing with you, other times i'm so wrong but you try your best to keep us going. I love you and I mean it! I pray that God keeps you around with me in time for you to see His glory in my life," he captioned the post.
We do not know what led to their separation this time as in 2019 Moshe was accused of assaulting Phelo. In a statement released via social media in July 2020, Moshe cleared his name following the abuse allegations which were levelled against him. The TV star denied claims that he assaulted Phelo
"These are matters of a private nature and I have been advised because there are court proceedings I cannot reveal anything, however at this present time, I would like to state that I have no way abused Phelo and I have proof to this effect," reads the statement.
The statement came after Phelo allegedly obtained an interim court order against Moshe. In his court papers, Moshe claimed that over the past few months their relationship had become very toxic with Phelo assaulting him on several occasions. He claimed that Phelo had a drinking problem, and always started fights after consuming alcohol.