More trouble for Zahara as she faces 4 years in prison – Ordered to hand in passport
More trouble for Zahara as she faces 4 years in prison – Ordered to hand in passport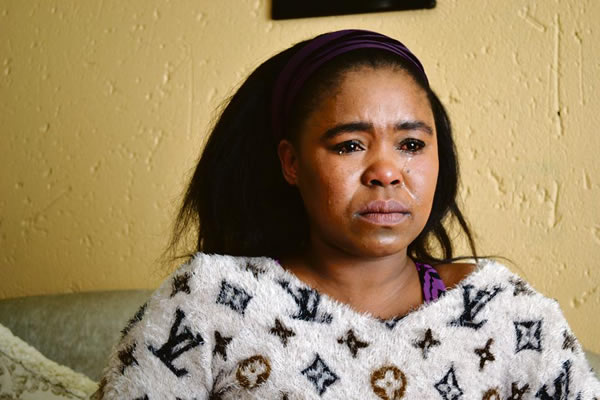 Songbird ordered to hand in passport
Award-winning songbird Zahara is facing the possibility of going to prison for four years or paying a hefty fine if the state finds her guilty on seven counts of tax evasion.
This is according to a charge sheet, which was seen by Sunday World, prepared by the National Prosecuting Authority'a (NPA) South Gauteng Tax Unit against the singer last week.
Zahara, real name Bulelwa Mkutukana, appeared in the Palm Ridge Commercial Court on Tuesday last week for contempt of court after failing to appear in court on April 19 for tax evasion. She was warned to appear again on June 25 to disclose the contents of the docket to her legal representative.
Though details of the dockets were not made public, Sunday World can today reveal that Zahara is facing one count of contravening tax laws and six for failing to submit her tax returns from 2013 to 2018.
"Count 1, contravention of section 75(1)(a) of the Income Tax Act 58 of 1962. In that on or about the tax period of 2012, and at or near Johannesburg, in the Regional Division of Gauteng, the accused unlawfully failed to comply with the provision of section 75(1)(a) of Act 58 of 1962.
Penalty provision: fine or period of imprisonment not exceeding 24 months.
"Count 2 to 7. Contravention of section 234(d), read with section 1 and 25 of the Tax Administrative Act 28 of 2011, as amended. In that on or about the tax periods of 2013, 2014, 2015, 2016, 2017 and 2018 and at near Johannesburg in the Regional Division of Gauteng, the accused willfully and without just cause, failed or neglected to submit the Income Tax Returns, as required in terms of Section 25 of the Tax Administration Act, 28 of 2011. Penalty provision: Fine or a period of imprisonment not exceeding 2 years," reads the charge sheet.
NPA South Gauteng spokesperson Phindi Mjonondwane said they were not at liberty to discuss the merit of the case but said Zahara was warned to appear in court at the next appearance date with further conditions attached to her warning.
"She was requested to hand in her passport to the Commercial Crimes officers within 24 hours of the court appearance and to report to the Roodepoort Police Station on Tuesdays and Thursdays between 08h00 and 18h00."
She said when Zahara appeared in court, her appearance was dealt with in two folds. "Magistrate Magampa firstly heard evidence for failure to appear in court and secondly, the case wherein she is charged in her personal capacity as well as a representative of her company Zahara Trading (Pty) Ltd. The charges relate to the non-submission of personal and company income-tax returns to the South African Revenue Service," she said.
She added that prosecutor Nerissa Reddy from the Johannesburg Specialised Tax Unit argued that the singer's reasons for not appearing in court were highly unreasonable, citing that she only appeared in court when the commercial crimes investigators warrant officer Pillay and Constable Tumber began tracing her whereabouts.
She said Zahara's celebrity status did not make her immune from facing justice.
Zahara could not be reached for comment at the time of going to print.
She released her latest single, Nyamezela (meaning persevere) last month. In the song, she talks about how she has had to persevere in the midst of pain after the death of her sister Nomonde Mkutukana in March.