MORE INFORMATION ABOUT KATLEGO MABOE'S SAFTAS SNUB EMERGE
MORE INFORMATION ABOUT KATLEGO MABOE'S SAFTAS SNUB EMERGE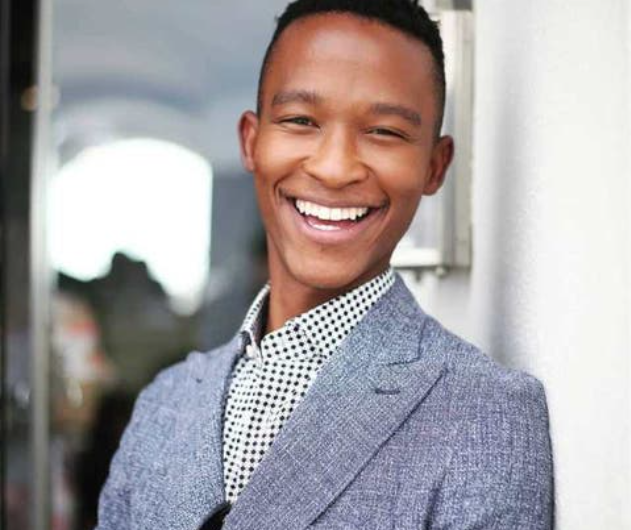 TV personality Katlego Maboe's career has taken a huge knock since his ex and baby mama, Monique Muller, accused him of being unfaithful and of physically abusing her.
The former Expresso presenter, as a result, lost his job, his sponsorships and endorsements. He was also arrested and not seen on television again. Even the 'Changa Daai Ding' Outsurance advert he was on, replaced him with radio presenter Elana Afrika. It wasn't until two months ago, when the South African Film and Television Awards (SAFTAs) announced him as a nominee for Best TV Presenter, that he made an unexpected comeback.
But sadly for him, his comeback was short-lived, as just days after making the nominees list he was removed from it. This move by the SAFTAs jury to rescind Katlego's nomination caused an uproar on social media. His fans wanted to know how his infidelity affected his work. Others did not understand why he was nominated in the first place because his cheating scandal was public knowledge and has been since 2020 when it made headlines. Among some of the people who needed answers and believed that the SAFTAs did Katlego wrong was entertainment commentator Phil Mphela.
After many weeks, we finally have the answers. According to Women For Change – a well-known gender based violence activist organization – more information about Katlego and the SAFTs debacle has emerged. An interview clip from eNCA, which was posted by the organization's Twitter account, shows SAFTA's judging chairperson Janet Van Eeden explaining their decision to revoke the nomination. Janet revealed that they received a lot of pressure from GBV organizations and gay organizations to remove Katlego from the category.
In addition to this, it was discovered through an undisclosed organization, that three women have allegedly opened sexual assault cases against the presenter. It has also been revealed that he breeched the protection order his ex had against him. In light of these allegations, and upon deliberation, his nomination had to be removed.
Women For Change broke the news, and also thanked the SAFAs for taking the fight against gender based violence seriously.
Thank you to @SAFTAS1 for taking the fight against GBV serious! As they withdrawal the nomination of Katlego Maboe following the sexual abuse allegations against him. #believeher pic.twitter.com/o6jXMaCYAB

— Women For Change (@womenforchange5) June 23, 2021
When Katlego was outed by his ex for being abusive and for infecting her with an STI, he took to his social media to release a statement. In the statement he admitted to cheating on his partner, but vehemently denied ever abusing her.