More drama as Babes Wodumo threatens to beat up Mampintsha's mom – You won't believe why
More drama as Babes Wodumo threatens to beat up Mampintsha's mom – You won't believe why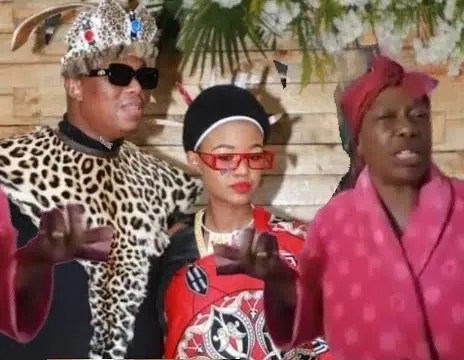 Babes Wodumo has promised her mamazala a hail of hot klaps – and she's done it in a live Instagram video.
In the video, clip Babes can be seen swearing at her husband, Mampintsha, and his mum, Zama Mnguni.
"I will beat you up and if that fails, I will send my brothers to do it!" she said.
The Reality TV star, dancer, and singer, whose real name's Bongekile Simelane (27) from Durban, said her husband Mandla "Mampintsha" Maphumulo (39) mustn't disrespect her.
"He comes here and makes excuses for his mother, but I don't care," she said.
"His mother is always asking for money. She's a drunkard. There's nothing you can do if your parent is from a shit family."
Babes said she won't apologize.
"Why must I apologize when she's the one who must apologize to me," she said.
Viewers commented on the video.
Nqobile Zulu commented: "This is an embarrassment especially to Mampintsha."
Nonhlanhla Kubheka suggested that she gets help.
"It's not good that such talent goes to waste," she wrote.