More details on Vusi Ma R5's murder emerge
More details on Vusi Ma R5's murder emerge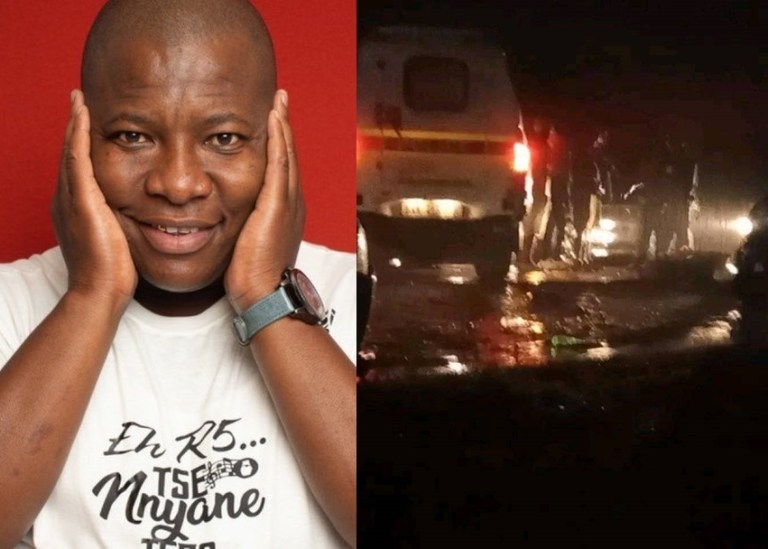 Police are still investigating the murder of Pretorian DJ and producer Vusi Ma R5. The Bacardi king, real name Itumeleng Mosoeu was shot dead in the early hours of Monday, 30 January, in Soshanguve, Gauteng.
In a statement to The South African, his management Tribal Records said:
"It is with heavy hearts that we announce the passing of Vusi Ma R5, a beloved and talented artist who inspired countless fans and fellow artists with his music.
"The artist, Itumeleng Mosoeu, allegedly ran into an unfortunate incident that led to his untimely passing in the early hours of Monday morning, 30th January 2023," the statement read in part.
The Mosoeu family also asked for privacy and respect during this time of grieving.
"Details of the funeral and management service will be confirmed."
Speaking to SowetanLIVE, Vusi Ma R5's brother Koketso Mosoeu, also known as DJ Cooper, said that they found out about the producer's passing on social media.
"I was then woken up by a group of people who told me that they had just seen on Twitter that someone who could be my brother had just been shot and I must go with them to identify the body.
"I am shuttered I cannot explain the depth of pain I feel in my heart and I don't even know how I'm going to heal from what I saw."
As per a local publication, police spokesperson Colonel Dimakatso Sello said that they were still investigating Vusi Ma r5's murder as no suspects have been arrested.
"According to reports, the victim was sitting with his friends outside a tavern at ext13 in Soshanguve when he went across the road to the car. The others allegedly heard gunshots and when they went to investigate found the victim lying on the ground," she said.
Sello urged anyone who has information to come forward.
"The police request anyone who may have information about this incident to contact their police station or report on the Crime Stop Line at 08600 10111," she added.