Moonchild's black security guards tweet sparks debate
Moonchild's black security guards tweet sparks debate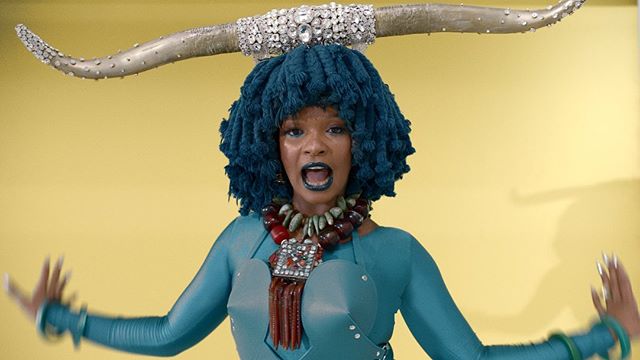 Musician Moonchild Sanelly has some harsh words to share on social media this week.
The star took aim at black security guards saying they had a "dompas mentality" and allegedly didn't have respect for black people.
The star took to Twitter where she went on a rant over the alleged treatment of other black people by black security guards.
"Black security guards have dompas mentality!
"If you don't respect and see yourselves, you can't respect us and we (the liberated blacks by choice) still feel sorry for you and your minds era!
Honey, aim higher so you are happier during your hustle!
"You could own the security company but you only see today!," said Moonchild.
Black Security guards have DOMPAS MENTALITY!
If u don't respect & see yourselves
U can't respect us
& we (the liberated blacks by choice)still feel sorry for u & ur minds era!
Honey aim higher so ur happier during ur hustle!!!
U could own the security company bt u only c today !

— Moonchild Sanelly (@Moonsanelly) June 8, 2021
Her tweet did not sit well with her fans who called out the reality star for her comments.
Moonchild was not having it though and did not take the backlash lying down.
A tweep claimed that her comments come from a single personal experience and that it was unfair for Moonchild to attack every black security guard.
The musician said she experienced classism in these interactions and wouldn't tolerate it.
"You mean the one who shouts at you 'cause you're black behind the slow white person who's actually delaying the line.
"Then lets the white man behind us stroll again and no embarrassing shouting! please! I hate classism! Period!," said Moonchild.