Mome Mahlangu slams 'I Believe Her' activists on all her Socials
Mome Mahlangu slams 'I Believe Her' activists on all her Socials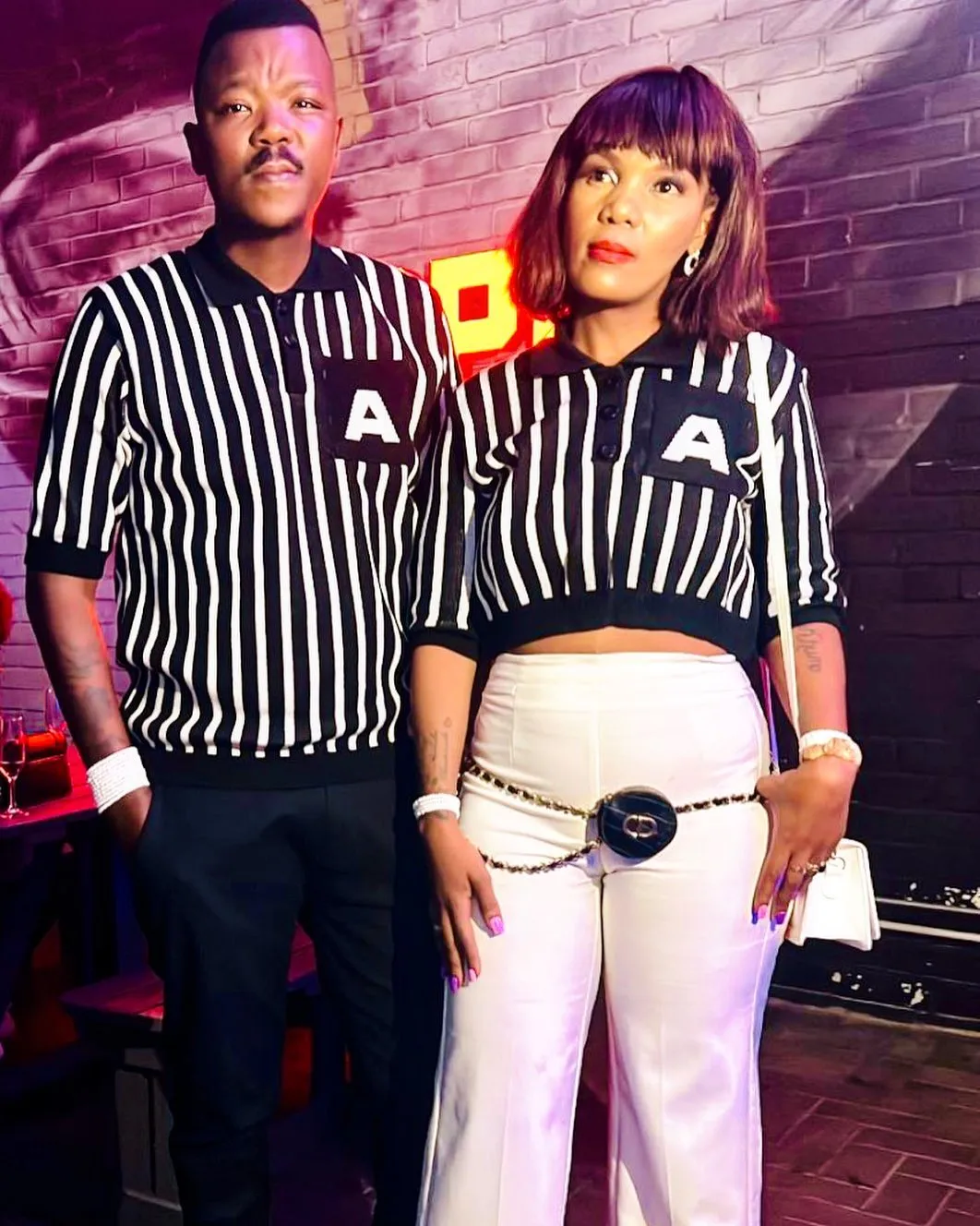 Mome Mahlangu has taken to her social media to defend her husband and Toll Ass Mo also put 'I Believe Her' activists on blast.
This is coming after Lerato Moloi accused comedian Toll Ass Mo of rape.
Taking to social media, Mome, his wife slammed the I Believe Her social media users in a lengthy post.
"#STILL I RiSE. A wife's journey can be tough,2yrs ago I was attacked and shamed for standing by a man I have been sleeping and eating with for almost 13 years of love and I'm grateful I didn't read any of that hate speech by believers to protect my mental health…. I'm not a coward naturally and I'm very connected to my spirituality. I'm happy that I'm a dreamer, I knew it was a fabricated lie to destroy our union, 2 days of the fair trial took place after 2 years of full investigation with her witnesses who didn't believe her too, that time feminists are tweeting the NPA on the case for the victim to say in court it was mo's DARK AURA that abused her at night when he was not there 🥵You Believed Her cause u hate Mo&Mome"
She then revealed that their team of detectives have fathered all the tweets that were in support of Lerato and said although it's a lengthy case, they have all the patience.
"Dear believers, our cyber detective team and Mike Bolhuis have gathered your tweets, u contribute to the rising numbers of suicidal men in SA. We are Currently in a civil case with the intention to proceed with her believers, very patient with this process 🙏Someone has to take accountability to cause a man could have been jailed for Lies. if not now then it will never happen and our black men will turn into Bafana who took his life then the girl said she was kidding. I can't wait for Mo to share the court transcripts"
She then accused the tweeps of trying to destroy her husband's life and reputation with their accusations.
"Bo I believe you Lerato please Tell me after you have Gathered to destroy someone's life when they make it through, Do u guys gather again to celebrate them for making it through successfully or it ends on that, Destroy them and Go? To my surprise now more people have come to us to say they knew its a lie and those who were present at the production are now saying we should have called them to witness 🥲 the best was to cut out the noise and gather my strength,2 years later the truth prevailed then all the believers disappeared on my timeline when they see me in public their mouths Freezes"
See the post below: