Mome Mahlangu shares touching story as she celebrates mother's 70th birthday
Mome Mahlangu shares touching story as she celebrates mother's 70th birthday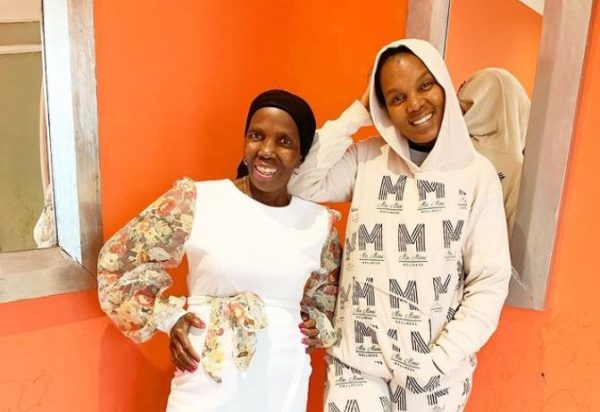 SA businesswoman, Mome Mahlangu celebrates her mother who turned 70-year-old.
Taking to Instagram, Tol Ass Mo's wife penned down how herself with her mother survived lots of challenges, and how the 70-year-old gogo is trying to maintain her health.
"When I found out I was pregnant with @khumopanda my mom was in icu after removing a cancerous tumour in her tummy , Tk was 8 years and I was a newly wedded, I was in an out of hospital on a daily my sister couldn't take it anymore as my family believed I'm the strongest one , the one night I sneaked in the ICU room I held her hand and said to her mama I'm pregnant, when she squeezed my hand and smiled and said shhhhhh under the oxygen. I understood she meant don't tell anyone due to previous miscarriages that traumatised her too , within a week she was out of the machine and back in her ward she was fortunate she received a sponsorship for her medication and didn't have to do chemotherapy, 8 years later she's 70 and loving being a grandmother more than anything else she is very health conscious, she didn't even eat her birthday cake as she stays away from sugar consistently," she said.
"She suffered arthritis for years , 3 years ago when I was contemplating on starting @momewellnesslivin she said I know u are serious mome , because when I wanted to study fashion they forced me to study accounting thank Goodness I have an accountant now with my incomplete degree," Mome added.