Sundowns co-coaches Rulani Mokwena and Manqoba Mngqithi at war
Sundowns co-coaches Rulani Mokwena and Manqoba Mngqithi at war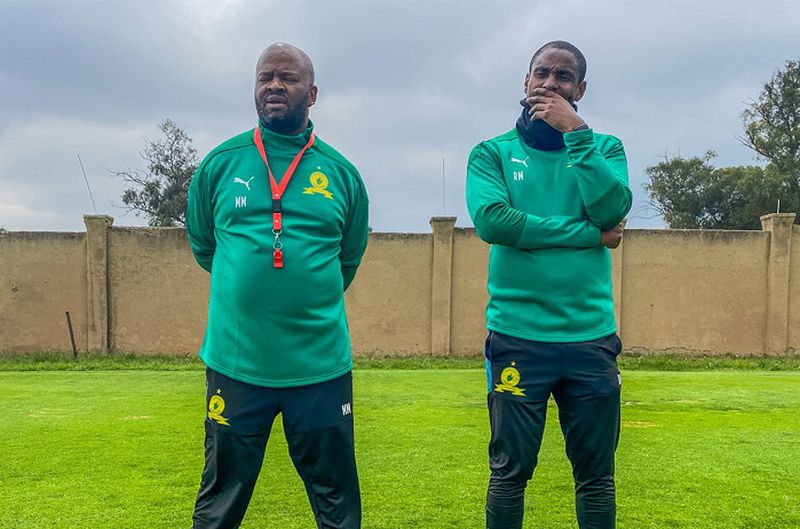 Mamelodi Sundowns co-coach Rulani Mokwena confirmed that he had a fall out with co-coach Manqoba Mngqithi.
This follows reports that Mokwena, Mngqithi and senior coach Steve Komphela don't see eye to eye due to different opinions and management allegedly had to remedy the situation to avoid the issue ruin the club.
Mokwena said they have already smoked the peace pipe with Mngqithi.
"I read the article, and was expected this question already," Said Mokwena during a virtual media briefing ahead of their DStv Premiership clash against Kaizer Chiefs at Loftus on Sunday.
"It's difficult one to answer and to come across as not being honest. But at the same time also to protect the club as we've got a very big game at the weekend. Our focus and energies must be on that match.
"But also in the corner of my brain, there's also the need to clarify some of the things and it's a pity because sometimes some of the things come out and you're like 'oh my goodness, how did this get out?
Mokwena stressed that his problem is that there is a mole at the club feeding the media.
"That is probably the biggest issue, having a mole and people that report certain things to the media. We shouldn't have people in our club that go about that sort of behaviour, that should not be allowed.
"In any organisation, any household if ever there are any relations of course there is going to be one or two squabbles or disagreements. Those should not be blown out of proportion.
"You know I get disappointed personally when I am on the other side and to be honest with you maybe this question should be posed to coach Manqoba Mngqithi, because what was reported in the media there is an element of truth to it. But the coach apologised and we move on. It's important for Mamelodi Sundowns to move on and I have nothing further to add."