Moja Love's Umndeni called out for promoting GBV
Moja Love's Umndeni called out for promoting GBV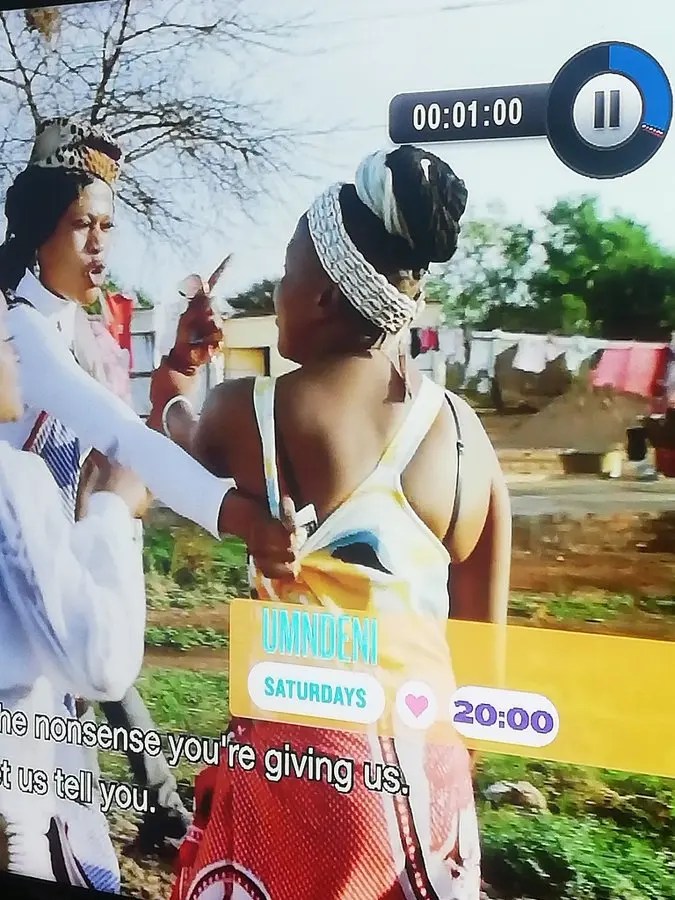 Moja Love's Umndeni has got people talking again this week but this time, fans are not happy and many have called out the show saying it is promoting Gender-Based Violence (GBV) following another fight between Dabula and Nkanyezi.
The show recently returned for the 5th season and also introduced a new cast member. "In the brand new Season of #Umndeni. The Maseko family is running the show. They welcome a new member, Mpilo, and it's the end of the journey for Colleen," wrote Moja Love announcing the new season on Twitter.
The drama unfolded again on yesterday's episode and viewers have since reacted to the show taking it to the top of the trending topics on Twitter. They are not happy with how Dabula man handled Nkanyezi and here are a few reactions.
@Kudzibabe said Dabula has been assaulting Nkanyezi for a long time, "Dabula assaulting Nkanyezi last season was enough for me 2 be put off him n realize he was a bully n using his manly physical attributes to assault a woman. But angithi he is a pple's fav and you all hyped him, lam surprised you are all only realizing now that he is heartless #Umndeni37124" he said.
GBV ke le. How is @MojaLoveTv OK with this scene??? #Umndeni pic.twitter.com/Cv4ZdNWC5E

— Sasa®🌞 (@Uma_Wabo) February 12, 2022
So Dabula has the audocity to beat Nkanyezi and always get away with it, kodwa uBujy got arrested for assaulting Boity. Sithule sijongile #Umndeni pic.twitter.com/799GWKQJJo

— Nqabakazi Mramba 👑 (@Nqabakazi_22) February 12, 2022
GBV must not be tolerated I don't care how much makeup 💄 you have on 😡#Umndeni

— She_is_King🔱🇿🇦 (@princessphindi1) February 12, 2022