Mohale reacts to viral Twar with Somizi
Mohale reacts to viral Twar with Somizi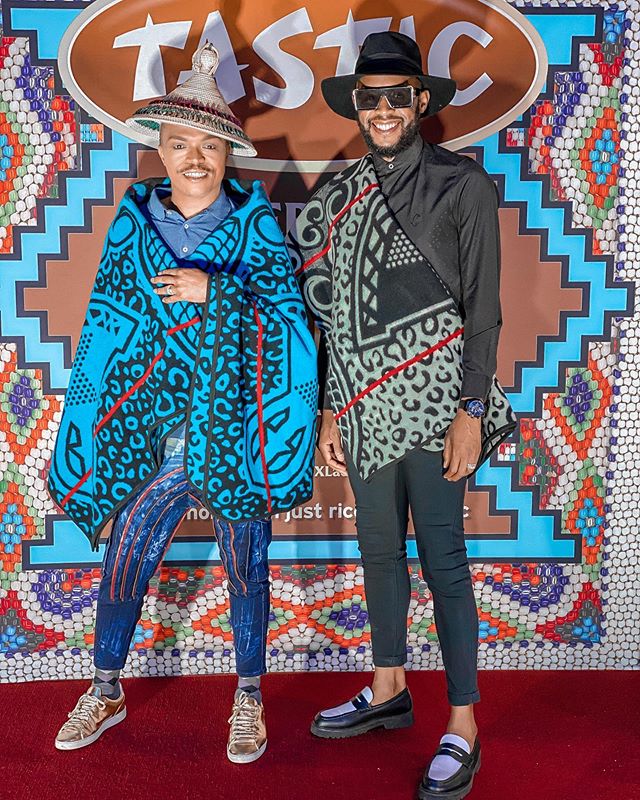 Following a very convincing Twitter exchange between celebrity couple Somizi Mhlongo and Mohale Motaung, the timelines has been a mess. Somizi broke his silence and exposed the tweet for being photoshopped. Now Mohale has also reacted to the tweet.
Them being mum about their marital woes or the current state of Somhale is not making the situation any better. Somizi Mhlongo caught wind of the screenshot and reacted to it.
The infamous photoshopped screenshot has made rounds on social media. In the supposed tweet, Mohale says "For the record! Scammers and abusers are two totally different things. I'll stop there." Responding to him was his estranged husband who said "Wena uzonya," and then cussed him out.
So people can photoshop texts as well ?!! Le dangerous maan!

— Mohale Motaung (@mohale_motaung) May 10, 2021
The fake conversation was derived from his tweets about AKA which reads, "Abusers and making it look like you are the crazy one when they know exactly what they do to you behind closed doors."
After that, people called him names saying he is a scammer which is about as bad as being an abuser. That's when the trolls entered the chat.
Somizi reacted by saying the convo is absolutely fake, "Shemmmmmm maan talk about reaching…..this is malicious but I'm glad we have a platform to correct it…..both tweets are fake."
Shemmmmmm maan talk about reaching…..this is malicious but I'm glad we have a platform to correct it…..both tweets are fake pic.twitter.com/eIN1LdxSFl

— somizi somGAGA (@somizi) May 10, 2021
Now Mohale reacted by saying people are dangerous if they can go as far as photo shopping tweets, "So people can photoshop texts as well ?!! Le dangerous maan!"