Mohale gets dragged after Somizi's reported return to Idols SA
Mohale gets dragged after Somizi's reported return to Idols SA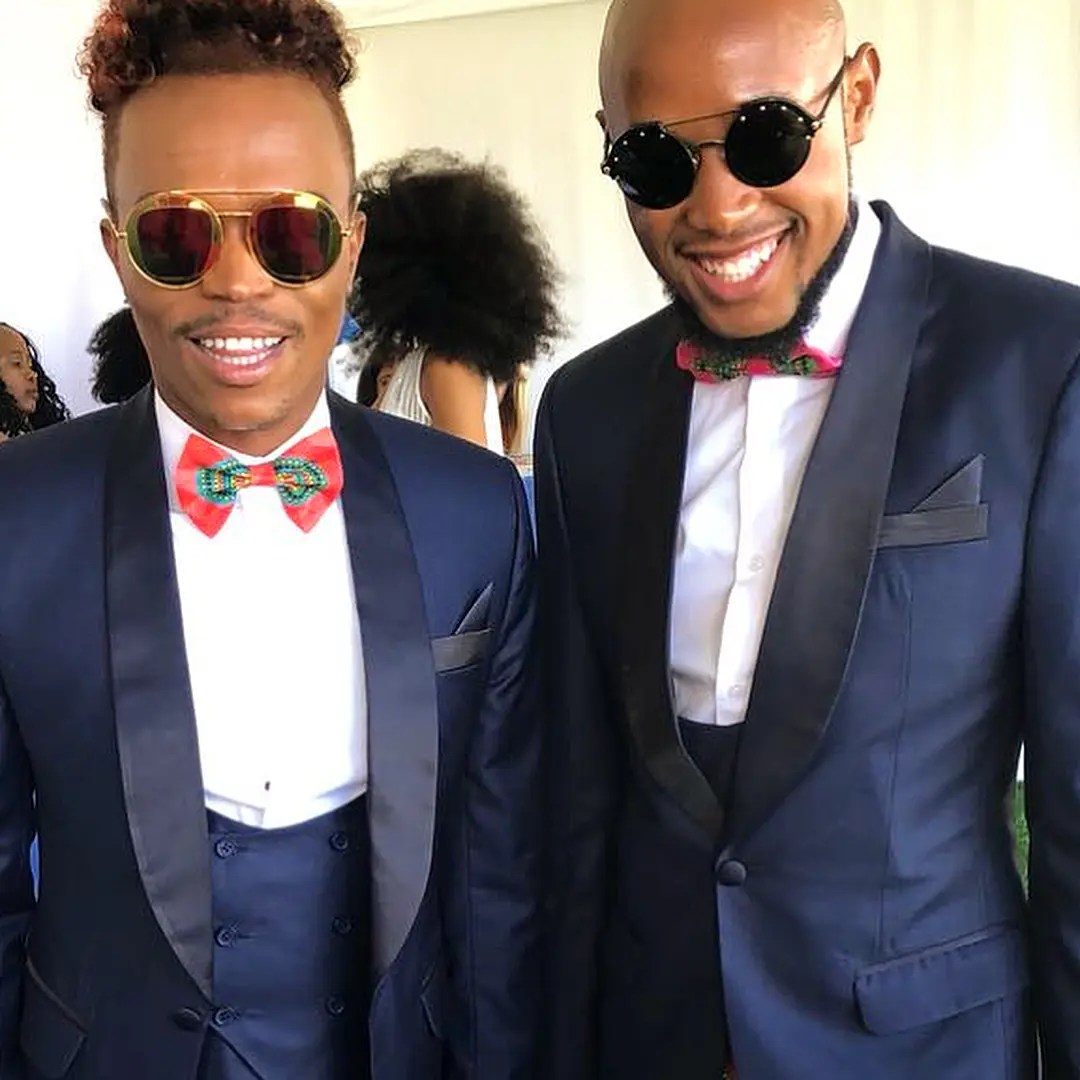 Somizi Mhlongo's estranged husband Mohale Motaung has been trending since it was reported that the former Idols SA judge is returning to the singing competition this season.
Mhlongo took a break from the show last season after Motaung claimed that he was physically and emotionally abused by him.
Mohale after accusations and Somfisting he thought by now Somizi would be looking like this… pic.twitter.com/X0mGKB4roP

— ChrisExcel (@ChrisExcel102) January 17, 2022
A local publication announced that Somizi will likely return to Idols SA next Sunday when season 18 auditions begin and that Unathi Nkayi is out of the show.
A source told the publication that Mhlongo was given the green light because he is obviously the life of the show.
Fans missed him and there was a huge difference when he was not on the show, in terms of declining viewership.
So he will be making a return this season after he was given a break last year to sort out his personal issues.
He should have waited until he introduced him to Mamkhize 🤣🤣🤣🤣.. Now Somizi is bowling.. Rolling with the biggest millionaires.. That bad publicity actually elevated Somgaga

— Phat-Katt (@KattKatlego) January 17, 2022
I'm grateful that Somizi is still standing and wiser than before.

— Nomaqiniso (@NhlingosVV) January 17, 2022
Uyabona uSomizi is a diehard and uyayazi intlupheko and ngekhe uThixo avumele ooolittle devil's 😈 bambuyisele kwesasimo pic.twitter.com/AOnZPHnGiC

— Jambase (@Mfene_Hlathi) January 17, 2022
Lol here's my chat, I'm not saying I'm right but I'm just assuming. Unathi made it crystal clear that she is no longer friends with Somizi because of the allegations against him. So this could be the reason. She (Unathi) even criticised people who listen to R.Kelly's music.💀 https://t.co/vxegk0jsaw

— Bruno Sigwela (@BrunoSigwela) January 17, 2022
Somizi Mhlongo going back to Idols SA next season . I wonder how Mohale Motaung is feeling right now. pic.twitter.com/oFMnM97ZMs

— #KingBebe 🖤💚💛👑 (@KingMntungwa) January 17, 2022
Idols SA should take a 5 years break or just close down permanently

It's not beneficial in SA music industry in anyway

— ChrisExcel (@ChrisExcel102) January 17, 2022
Motaung stated that his-then husband chased him with a knife in one incident.
Mhlongo denied the allegations made by Motaung and was taken off air after a backlash from gender-based violence activists and the cancel culture.