Mohale finally reveals the person Somizi wanted them to have threes0me tlof tlof with
Mohale finally reveals the person Somizi wanted them to have threes0me tlof tlof with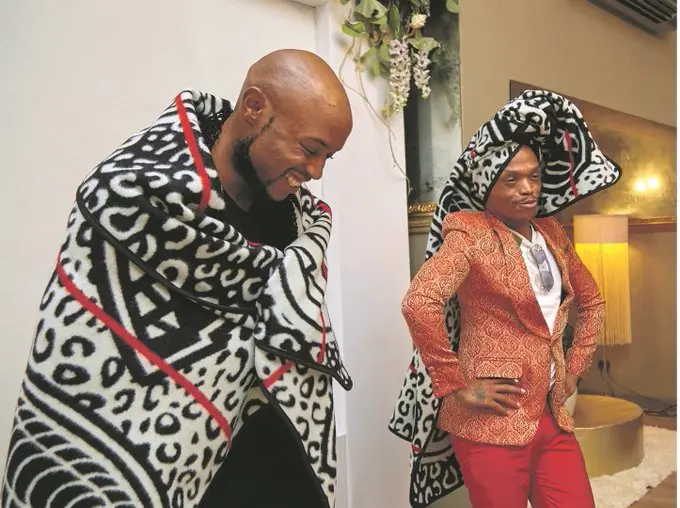 Showmax has finally released Mohale Motaung's much anticipated and explosive tell all interview titled Mohale: On the Record. Several bombshells were dropped during the interview with Aldrin Sampear, leaving viewers on the edge of their seats. Mohale spilled the beans on his failed marriage with Somizi Mhlongo, and on the alleged domestic violence he suffered at the hands of the Idols SA judge.
Somizi and Mohale were arguably Mzansi's top celebrity gay couples and they left many green with envy with their relationship goals. Their wedding special Somizi & Mohale: The Union, was labeled The Union of the Year and set a then record for the most first day views on Showmax. However, their marriage was rocked by rumors of divorce and abuse.
Mohale was the trending topic on Somizi's reality show Living The Dream with Somizi S5 and has spoken from his own perspective about what happened during their marriage and has corrected any misinformation about him.
On Somizi's reality show Bahumi Madisakwane said Somizi and Mohale's relationship was a "celebrity meets fan type of a relationship," but Mohale said he was not a fan of Somizi.
"I was not a fan, I just loved how he advocated to be himself." On Living The Dream, Vusi said he never liked Mohale but tolerated him. While Mohale wouldn't speak much about that, he said he was shocked because he met Vusi three years later.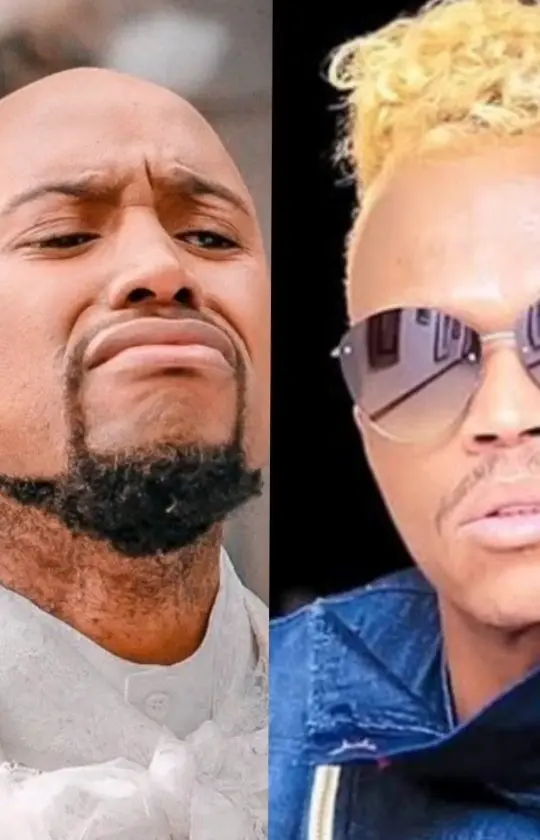 "I was particularly shocked because I didn't spend much time with Vusi and I think Vusi came over to the house three times when I was there. So I wasn't sure how he reached a conclusion to say he didn't like me," said Motaung on the tell-all.
Mohale said Vusi was only a mediator in their relationship. He went on to reveal that Somizi and Thami Dish had a fallout. " What I know is that they are no longer friends," he said.
Mohale also spilled the beans on the very romantic trip in Europe where Somizi proposed to him. He revealed that Somizi and Orlando, met for the time after communicating online. He said the two were meant to be a couple but he came into the picture and Somizi had to befriend Orlando.
In response to a question about who Somizi wanted them to enjoy a threesome with, Mohale said it was Orlando. "The advance of the three some happening was made in Orlando's presence. We were dancing, and having fun then Somizi walks up and says what do you think about three some."
Mohale said he told Somizi he never had to think about such "He said I think we should have a three some with Orlando and I was shocked," Mohale continued.
He revealed that he didn't want to go public with his romance with Somizi but Somizi insisted. Mohale accused Somizi of being controlling and he did not mince his words
"I was still 22. I think anyone can attest that at the age of 22 you are gullible to believe anyone who is 24 years older than you," he said.
Mohale said Somizi has accomplished a lot in his life, but his marriage was the missing puzzle. He also opened up about one of their domestic violence tiffs where Somizi allegedly assaulted him after coming from a gig in Durban.
"The particular assault I am talking about was the one that took place in our home and for me it was seeing that person in a way that I had never seen him before. He was angry at the fact that I went to work in Durban, and I remember coming from Durban and finding him sitting on the couch waiting for me and he immediately said where are you coming from and I said what do you mean because you know where I am come from," he said.
Mohale said Somizi accused him of lying. "I remember he had a bottle of champagne in his hand and I was trying to take off the clothes I was wearing and he started spilling champagne on me. With me trying to find out what was going on he started beating me up and I remember him saying he needs to mess up my face because this beautiful face is messing things up for him and I remember covering my face because the shoes he was wearing were going to damage my face," Mohale continued.
"He started hitting me in the ribs and legs and I couldn't walk. I crawled down the stairs at that point I believed my ribs were broken because I couldn't move this part of my body and in doing that I reached for my car keys and I ran out."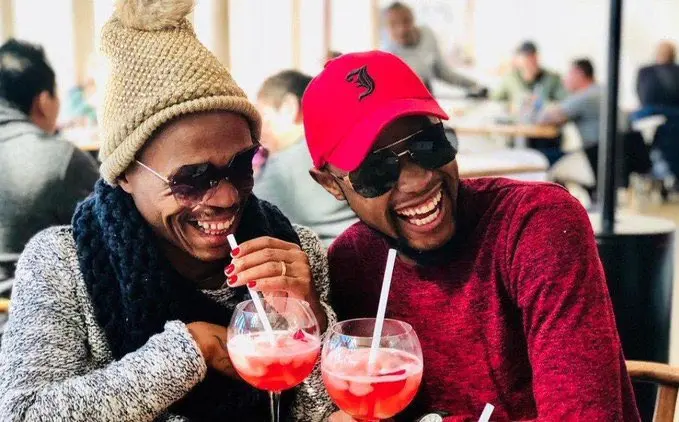 "I remember him trying to block the driveway with his car and I said to him if anything just allow me to leave. I called a friends of mine who is a doctor who was stationed in Vosloorus, and I remember him checking me and saying to me my ribs were not broken but there was a stretch in there and Somizi was calling trying to figure out where I was."
Mohale revealed that Thami Dish intervened and asked him to go back home, "Thami said Somizi is sorry and it would never happen again and that I should go back to the house."
Mohale also revealed why Somizi never wanted him to get into the influencer market. "He said his plan was to not marry someone who is in the industry so me doing that type of work upsets him."
The actor also revealed that Somizi forced him to resign from his 9-5 job. "Before we went to Paris I was working a fulltime 9-5 job and we had spent so much time going away that by the time we were supposed to go to Paris, I had no leave days and my boss said she cannot allow me to leave."
"Without my knowledge Somizi sent an email to my boss asking her to release me because flights and accommodation to Paris had been booked and I was shocked. Upon having that conversation he said you need to resign. You need to resign because you cannot work a 9-5"