Model Thato Mosehle step closer to Miss Supranational crown
Model Thato Mosehle step closer to Miss Supranational crown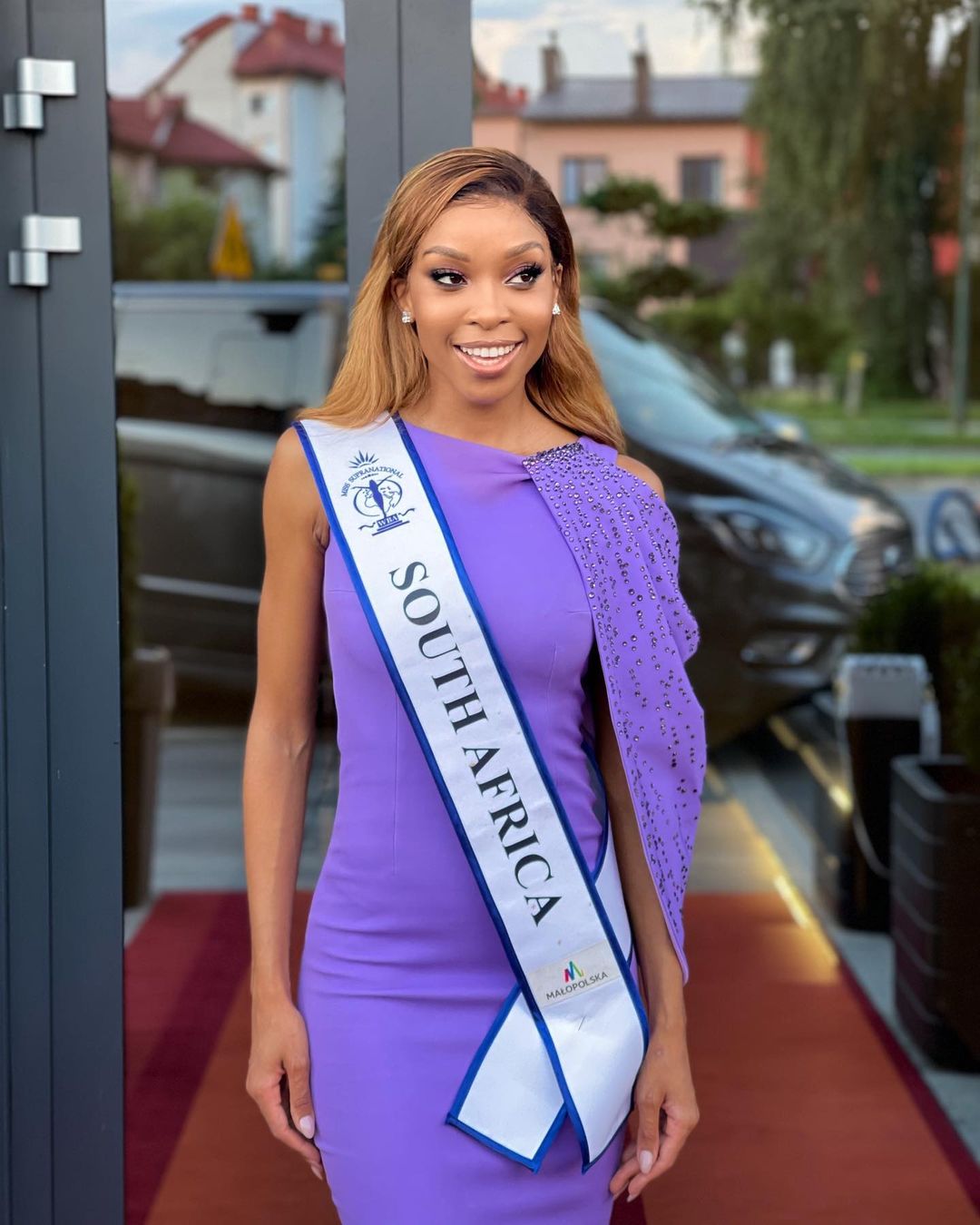 Thato Mosehle, who is representing South Africa at the Miss Supranational pageant, has made it to the top 10.
In her introduction video that was shared by the international pageant on its Instagram page, the 26-year-old medical doctor shared that she drew her inspiration from women across the world.
"I think women are strong beings and caring as well as multifaceted. Gone are those days where women have allowed themselves to be boxed into limited categories," she said.
"For me being aspirational is intertwined with being inspirational because as soon as you aspire, it automatically inspires those who are watching you. That is why I love and that is why I love women empowerment platforms. When a woman is empowered, she feels compelled to empower those who come after her."
Thato jetted off to Nowy Sacz, Poland, earlier this month to compete at the 12th edition of the prestigious pageant.
Ahead of the grand finale Thato, who is the first person to compete under the official Miss South Africa Organisation banner, told the People's Paper she is thankful for the outpouring of support Mzansi has been giving her.
"The support from South Africans has been beautiful to see. It pushes me to do my best. Keep me in your prayers. I hope to make you extremely proud," she said.
The hopeful previously told Daily Sun she has put in a lot of effort ahead of the competition.
"I have had runway training as well as hair and make-up training sessions. I have been working closely with Miss South Africa creative director Werner Wessels in order to understand the essence of the pageant. I have developed and grown immensely."
"I have had the opportunity of receiving life coaching, vocal preparation and current affairs training which will forever stay with me, even beyond the final night," she said.
Thato's journey in the pageant has been well documented.
She recently posted a video of herself teaching her roommate Shivali Mzansi phrases.
The first phrase Thato taught her was "wathinta umfazi, wathinta imbokodo", which proved hard for Shivali to pronounce.
She also taught her other phrases such as bathong, baie dankie, beke le beke, moghel, SBWL, o motle, lekker, ke a leboga and ba tla o hurda.
The beauty was crowned with two others to represent South Africa at three global stages.
Natasha Joubert represented the rainbow nation at the Miss World but unfortunately did not make the cut and Miss SA Shudufhadzo Musida will represent at the Miss Universe, hoping to follow in the footsteps of Zozibini Tunzi.