Model Blue Mbombo Opens Up On Getting Surgery To Enhance Her Beauty
Model Blue Mbombo Opens Up On Getting Surgery To Enhance Her Beauty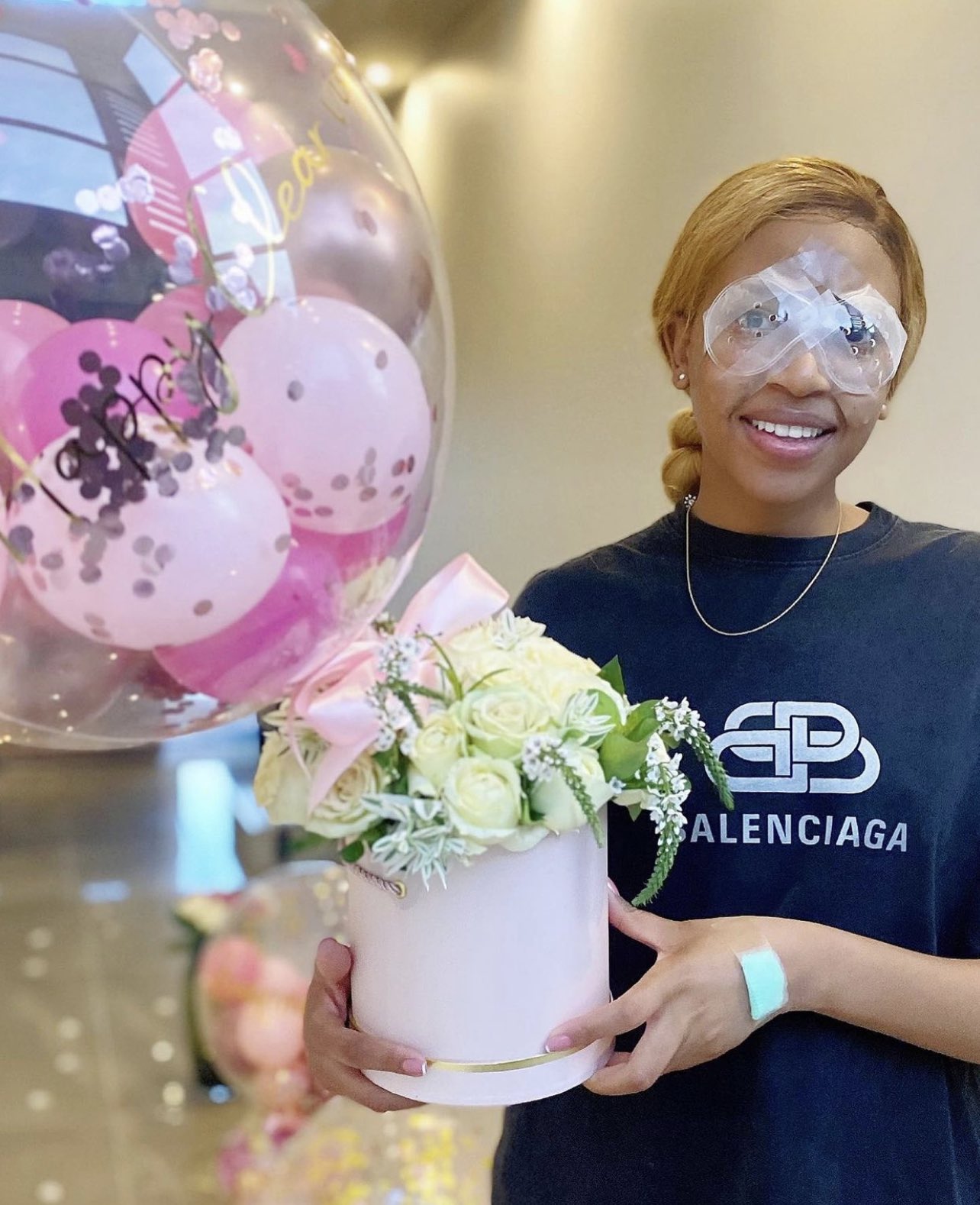 South African Influencer and one-half of the Mbombo twins, Blue has finally told us that she got surgery and truth be told, we'd also like to have one
Blue took to Twitter to share the news. She said, "It's only been 9 months since my surgery but I've completely forgotten about life with glasses"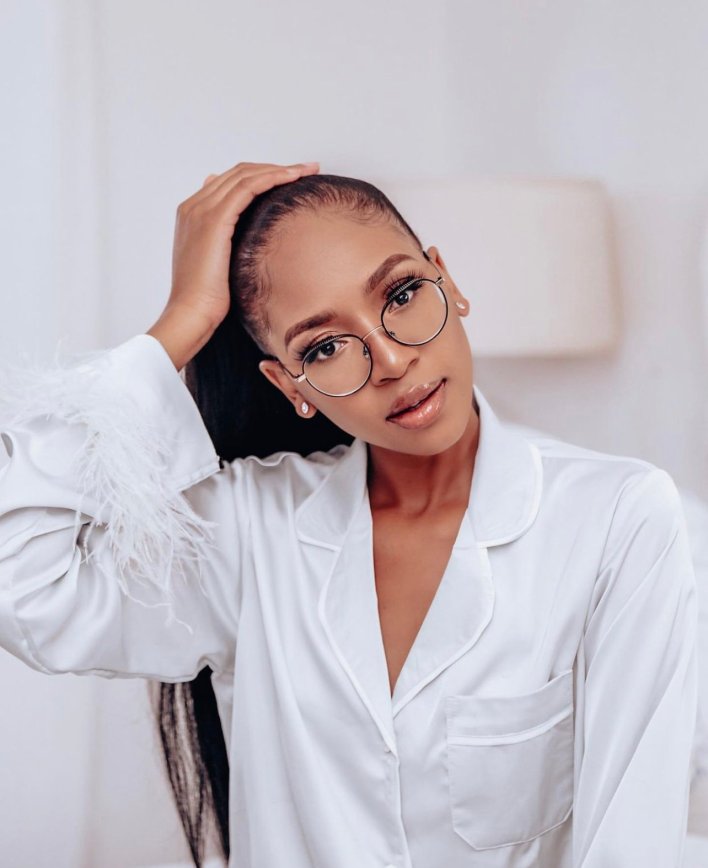 Blue also said she cannot explain what it feels like to wake up and see everything so clear. We definitely love this for Blue.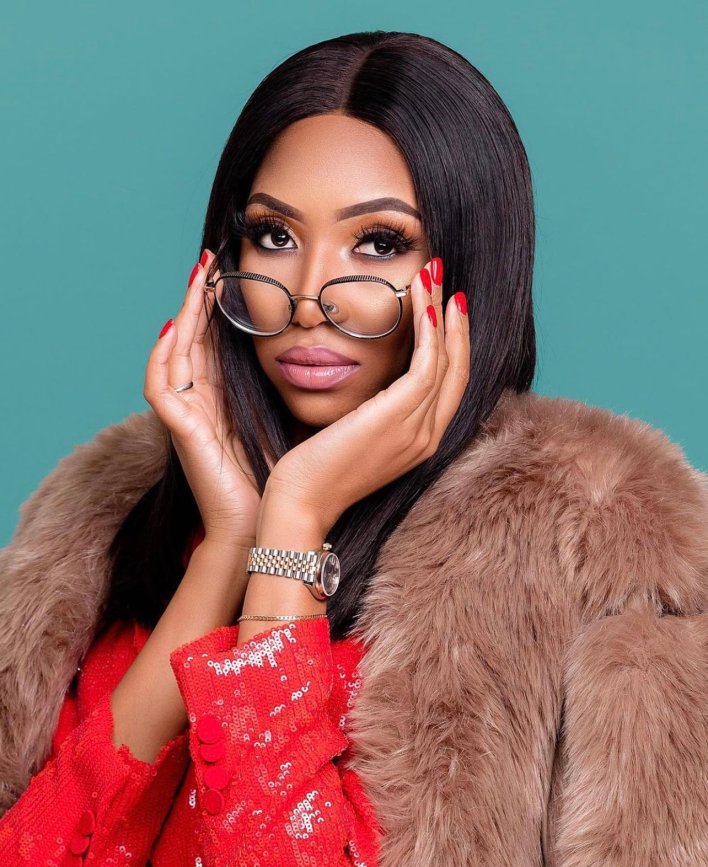 Congratulations are also in order for the Mbombo twins Blue and Brown. The pair have ventured into the construction business and things are looking up for them.
Blue recently took to Instagram to announced that they have scored their first contract.
Sharing the good news, she posted their picture on duty with a caption that read: "First construction contract.. honestly couldn't be more prouder 🙏🏼🦺🚧 @brownmbombo @kwambombo_co"
Congratulating the twins, Influencer and YouTuber Thickleeyonce wrote: "I'm so proud of you guys! Love you ❤️❤️❤️ keep winning!"
Mastha Zondo asked the pair to share some ideas, she said she is also in the construction business: "Please ladies help me how did you make it so far I love what you do, but I'm struggling with my construction company I opened in 2017 ?"
The Twins have other successful businesses including KwaMbambo Cleaning Company, Duchess Blue Demin, and Moziak Africa.
Speaking about her partnership with Moziak Africa, the award-winning fashion model Blue Mbombo said: "With the trajectory of where digital is going, owning an online magazine makes good business sense. I was drawn to Moziak Magazine because of its great content and continental footprint. I'm excited to join a team of disruptors and trendsetters and I look forward to bringing my creativity alive in a magazine format."
A few weeks ago Blue and Brown threw a show-stopping surprise birthday party for their mother. The surprise included a stunning performance by the legendary Gospel icon Dr. Rebecca Malope,
"So my twin sister @BrownMbombo and I surprised our mother with a birthday party and a surprise guest by her fav gospel artist, the legendary Rebecca Malope," shared Blue on Twitter.
Blue's friend was also almost involved in a hijacking that left her shaken afterwards. The Zaleb revealed that she saw footage where her friend almost got hijacked.
Another popular Zaleb to experience a hijacking not so long ago is rapper Gigi LaMayne. The award-winning rapper opened up about the incident on Twitter.
"My team and I have just been hijacked. H1 JG 75 TF GP Hyundai 2019. Please keep a look out. That's why I have my phone. I just got out and I ran with my phone. I know it wasn't the safest thing to do."
Luckily the cops managed to retrieve the car while the hijackers were trying to remove the tracker. Gigi informed her followers that the car had been found and no one was injured. Opening up about the traumatic experience, she said that the guy wanted to rape her because she threw her phone into the bushes. "He wanted to rape me as punishment for throwing my phone into the bush. Take the car broer. Just leave me intact."