#Mnakwethu – Makhosi Shelembe dumps her boyfriend Bheki Langa
#Mnakwethu – Makhosi Shelembe dumps her boyfriend Bheki Langa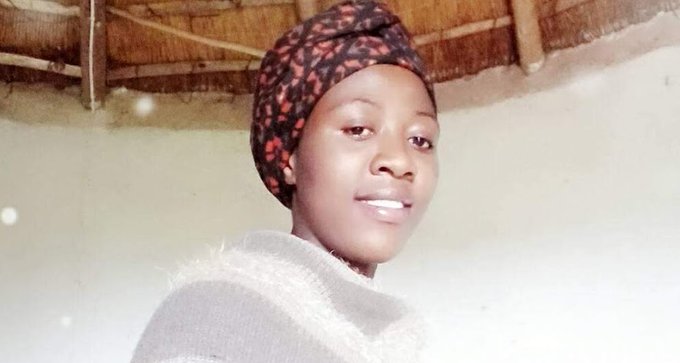 AFTER being humiliated on Mzansi Magic's Mnakwethu by her partner Bheki Langa and his fiancee, Makhosi Shelembe has finally dumped him.
In an exclusive interview with Daily Sun, family spokesman Bheki Shelembe said Makhosi is not Langa's wife, but a girlfriend.
"This is because Langa never paid lobola for her.
"He instead paid damages for getting her pregnant and to cleanse the Shelembe household," he said.
"Therefore, we didn't recognise Langa as our son-in-law."
He said the family was not aware of the emotional abuse Makhosi suffered.
"When she left us to stay with her boyfriend, we didn't stand in her way because we thought they'd eventually get married.
"We didn't know she was being emotionally abused by Langa, otherwise we would have acted sooner," he said.
"We also didn't know Langa had paid lobola for another woman. We feel undermined because we were expecting him to pay lobola for our daughter."
Shelembe said after the show aired, the family decided to fetch Makhosi.
"We had a family meeting and she voluntarily dumped her boyfriend. We support her decision. We encourage her to start afresh and learn to be independent," he said.
Makhosi confirmed that lobola was never paid for her.
"What hurt me most is that he paid lobola for someone else while he was still living with me. I left him because I want him to choose between her and me. Once everything is sorted, I'll go back to him because I still love him," she said.
But Bheki insisted Makhosi was his wife and he paid lobola for her.
"I'm not aware that she dumped me because she told me. We talk everyday on WhatsApp. If that's the case, she must be bold enough to tell me. I won't stand in her way," he said.
Bheki's fiancee, Hlengwie Sithole, accused Makhosi of being two-faced.
"I know people perceive me as a rude person and I have realised my mistakes, but people are failing to understand Langa came to me and not the other way around," she said.
"By right, I am his legal wife. I did not simply give him a love potion. I work hard, which he likes. She likes playing the victim but one day, people will see through her."
Cultural expert Nomagugu Ngobese said Makhosi was not Bheki's wife.
"Langa has the right to pay lobola for any woman. The four cows he paid were clearly for damages," she said.