#Mnakwethu: Gezani Dludla's polygamy uproar
#Mnakwethu: Gezani Dludla's polygamy uproar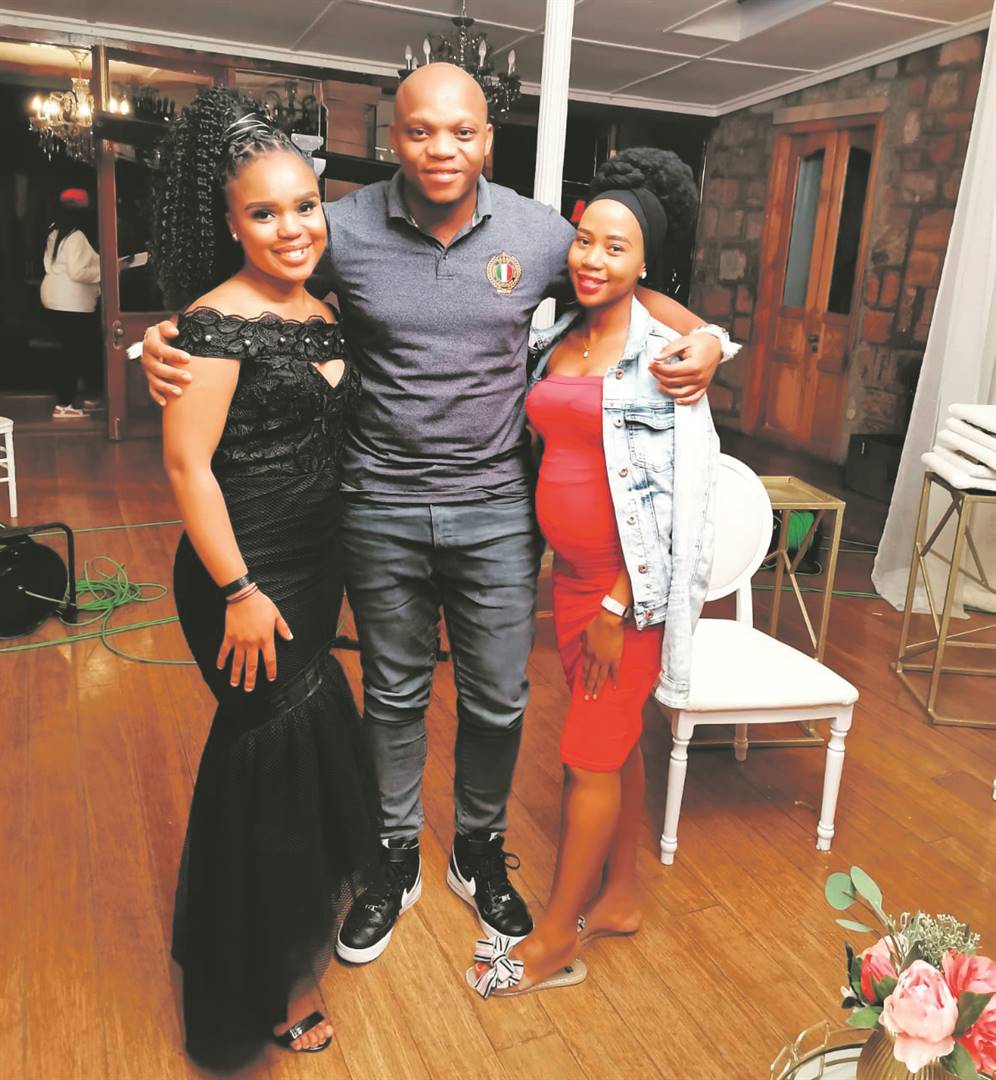 Gezani Dludlai Dludla has rubbished claims that he has a roving eye for young girls.
The 28-year-old came out to defend himself after social media users expressed their anger over the latest episode of Mzansi Magic's Mnakwethu.
The episode featured Gezani introducing his girlfriend Thabisile Mkhize (20) to his wife Sphesihle Cele (19). It set Twitter abuzz with many people accusing him of taking advantage of young women.
People also said Gezani could not take a second wife because he didn't have a first wife. Twitter users accused the host of the show, Musa Mseleku, of destroying the culture of polygamy. They felt he should not have addressed Thabisile as Mamncane as she was not married yet.
Gezani told Daily Sun people must understand that culture changes.
"Sphesihle is my wife. I paid lobola for her. Thabsile is my girlfriend.
"I might have cheated on my wife but it was for a good cause. I did it for my late brother," he said.
"When I eventually marry her, she will have her own house and everything because she actually belongs to my older brother."
Musa said: "I've noted the attacks against me but I'm not fazed. People are angry that I addressed Sphesihle as Mamkhulu (first wife) and Thabisile as Mamncane (second wife). That is how Gezani introduced them to me and I had no authority to change their titles."
Cultural expert Dr Gugu Mazibuko said there was nothing wrong with Gezani's decision.
"It's common to take a wife for a late brother.
"The purpose is to sustain the late brother's legacy. The new wife is taken care of by the living brother.
"Culturally, if a man pays lobola for a woman, she becomes his wife. In this instance, that is what happened. It is just unusual because other cultural celebrations have not yet taken place," she said.
Zanele Mchunu from the Gabriel Foundation, an organisation that fights for women's rights, said if both women were happy with his decision, nothing could be done.
"This is a point where tradition meets Western life and the results aren't always favourable. I'd advise the first wife and her husband to consult a marriage counsellor before bringing a second wife into their marriage," she said.