Miss Universe To Be Crowned In May
Miss Universe To Be Crowned In May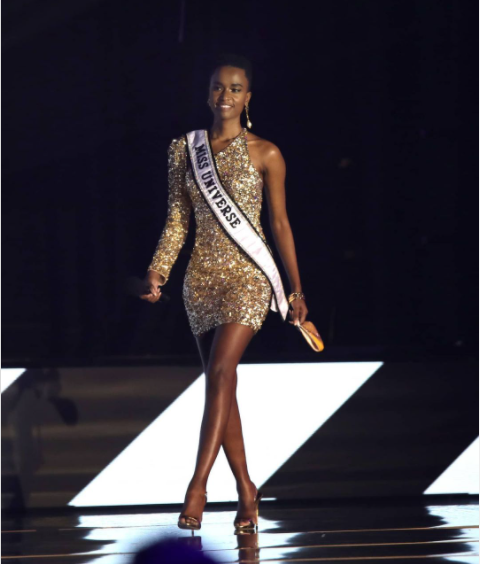 After a delay in the Miss Universe 2020 crowning due to the COVID-19 pandemic, it's all systems go for the highly anticipated pageant as the Miss Universe team has revealed that The 69th Miss Universe pageant will take place on May 16, 2021.
The Miss Universe 2020 pageant will take place at the Seminole Hard Rock Hollywood Hotel in Hollywood, Florida and it will see Zozibini Tunzi handing over her crown to a new queen who will take over the reins from her.
"The moment we've all been waiting for…The 69th #MISSUNIVERSE competition is heading to Hollywood, FL! 🎉 MISS UNIVERSE will air live around the world from Seminole Hard Rock Hotel & Casino on Sunday, May 16 at 8:00 PM ET. @hardrockholly," reads an Instagram post on the Miss Universe IG page.
View this post on Instagram
It remains unclear whether the highly anticipated event will have a live audience due to COVID-19 restrictions. The reigning Miss Universe Zozi, is preparing in high spirits for the forthcoming pageant and she cannot wait to crown the next queen. In a post, she said she is excited for every contestant, "See you May 16th in Hollywood, Florida! My @missuniverse fan side is screaming!!😃😃😃 It's always so exciting for me to watch the show and it is finally here 😍.I'm so excited for every contestants' journey and I wish them all the best of luck!❤," reads her post.
View this post on Instagram
Zozibini was crowned in December 2019, and in her powerful speech at the Miss Universe stage, drew a strong reaction from the crowds and fans and undoubtedly secured her spot as the winner. This follows after she encouraged women to take up space.
"I grew up in a world where a woman who looks like me — with my kind of skin and my kind of hair — was never considered to be beautiful, I think it is time that stops today. I want children to look at me and see my face, and I want them to see their faces reflected in mine," said Zozibini.
Mzansi will be represented by Natasha Joubert, at the Miss Universe 2020 pageant who became the second runner up for Miss SA 2020. The model recently said is aware that she has big shoes to fill when she heads off for Miss Universe this year.
"I am truly honored and humbled to be representing my beloved South Africa. Never in a million years did I think a year back, as I watched our reigning Miss Universe Zozibini Tunzi being crowned, that I would be chosen as the woman to go and defend the title and show the world how strong, powerful, diverse, and unique South African women are! It's been a lifelong dream that I get to live out and will forever be grateful to the Miss South Africa Organisation for granting me this once-in-a-lifetime opportunity. I hope to make my country proud and show the rest of the world what South Africans are made of, just as all the women who came before me did so well!"
All the best Natasha.