Miss Teen Universe SA 2022 finalist Lulama Rikhotso plead for help
Miss Teen Universe SA 2022 finalist Lulama Rikhotso plead for help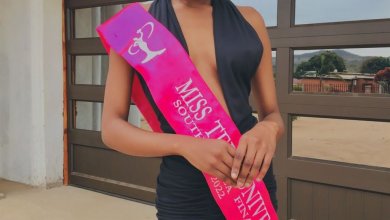 ON FRIDAY, 3 September the cute Lulama Rikhotso (16) became a Miss Teen Universe South Africa 2022 finalist.
She said: "I feel very ecstatic because it's a big journey to accomplish. I know there's going to be ups and downs. But I'm going to keep pushing. Fear is a disease, and they say life always begins with one step outside your comfort zone. Don't limit your challenges, rather challenge your limits along this journey. I aim to empower and inspire many young girls in my community, as I advocate for leadership skills. Always remember that you have within you the strength, patience and the passion to reach for the stars to change the world."
A few months ago, Lulama couldn't believe her ears when she was announced as a semi-finalist among the 92 others who had auditioned for the pageant.
The Ximoyi Khosa Secondary School matric pupil from Agincourt near Bushbuckridge, Mpumalanga, is the reigning Miss Teen Hazyview 2021 until November.
She said it was really tough competing online against other contestants. But she had confidence and belief in herself that she'd make it.
"I always go with my belief that only those who risk going out too far can possibly find out. It keeps me going. In life, if you want to get somewhere on top, start a goal and have a direction, so that's how you're going to achieve it.
"So I am asking for your donations to raise votes as a public choice to secure a spot in the top 10. 1 vote =R3 and votings close on 1 March next year," said Lulama.