Miss Supranational SA Thato Mosehle off to Poland with Zonzi's goodluck charm
Miss Supranational SA Thato Mosehle off to Poland with Zonzi's goodluck charm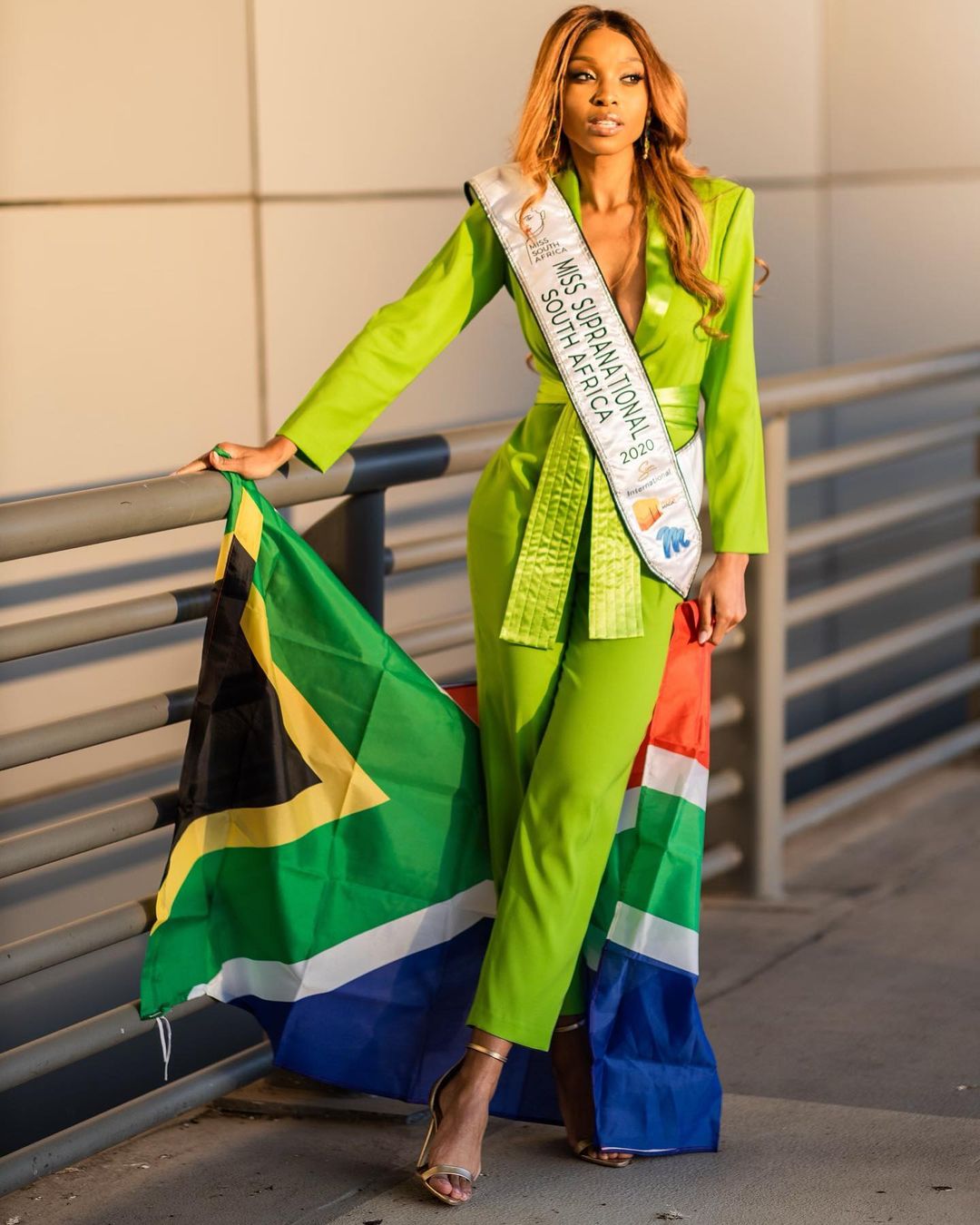 Miss Supranational South Africa, Thato Mosehle, has left for Poland. The beauty queen, who is also a medical doctor, will be representing Mzansi at the Miss Supranational pageant to compete with candidates from 76 other countries.
Thato took to Instagram to let the country know she was leaving and thanked people for supporting her. She posted photos of herself at the airport. Miss South Africa Shudufhadzo Musida and Miss Universe South Africa Natasha Joubert bid her farewell at OR Tambo Airport in Kempton Park, Ekurhuleni, on Wednesday, 4 August.
Her family and friends were also at the airport to wish her good luck.
"South Africa, I am ready! I'm so honoured and excited to be representing you @misssupranational and I vow to do my absolute best, every step of the way! This moment is bigger than me, bigger than any one individual and I'm eternally grateful to have been chosen for this journey," she wrote on Instagram.
"I thank you from the bottom of my heart for your continued support! Let's go and make history," she continued.
The Miss South Africa Organisation also revealed her national outfit for the pageant. It has been designed by Sello Medupe, the owner of Scalo. It has been inspired by an African warrior princess with elements of Mosehle's Sotho culture and heritage incorporated.
Speaking about the costume, the creative director of the organisation Werner Wessels said: "The Miss Supranational Organisation requested a national outfit that has a personal significance to the contestant. With Thato being a doctor, fighting on the frontlines of Covid, we wanted to show how she sees not only herself but all of her colleagues, as warriors."
"We also wanted to incorporate something personal from her culture, a seanamarena, a traditional blanket to symbolise the comfort, warmth and pride she feels for her people. We, as an organisation, are so proud to showcase an outfit that is truly representative of our country," he said.
Day wear outfits come from Willet Designs Couture, Malondie, Sheriff Taylor, Ernst Schutz and Juan William Aria. Her evening gowns are by Kobus Rautenbach and Anel Botha.
Miss Supranational will be held in Nowy Sacz, Poland, with the finals on 21 August. Thato is the first person under the official Miss South Africa Organisation banner to take part.