Miss SA 2021 Lalela Mswane Gets Dragged
Miss SA 2021 Lalela Mswane Gets Dragged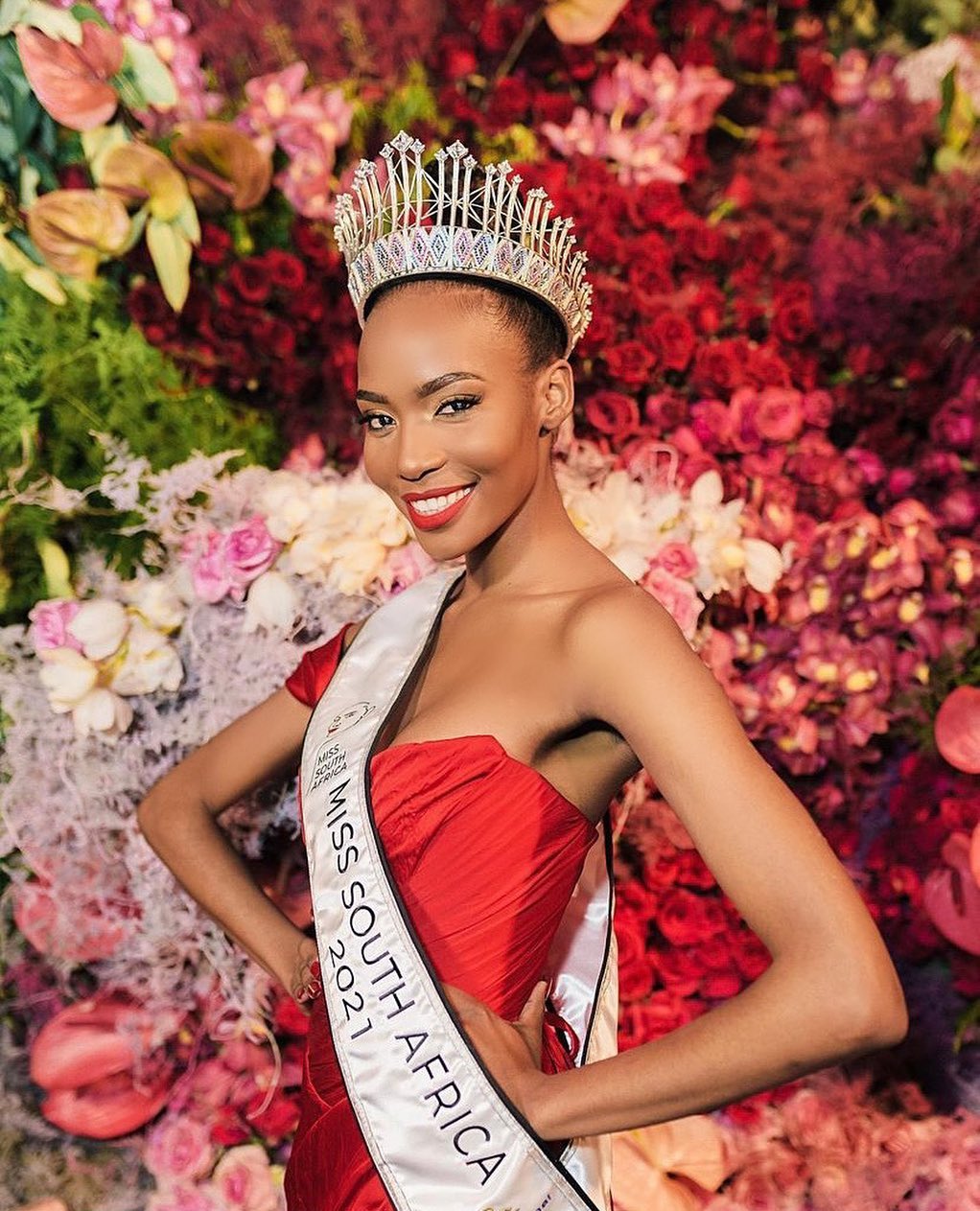 The Miss Universe 2021 pageant is set to take place in Eliat, Israel on 12 December 2021, but there are already calls to boycott it this year.
It isn't even a month since Lalela Mswane was crowned Miss South Africa at a glittering event held in Cape Town, but she is already receiving harsh criticism on social media. The model is expected to represent Mzansi at Miss Universe but many people want her to take a step back.
Twitter users have called on her to withdraw from participating in the prestigious beauty pageant competition. With many Twitter users venting their frustrations about the pageant being held in Israel, the #NotMyMissSouthAfrica hashtag has gained momentum.
#NotMyMissSouthAfrica taking part in Miss Universe held in apartheid Israel. Imagine what the freedom fighters of South Africa would feel like knowing a representative of South Africa is visiting an apartheid state 😔💔. Lalela is not my Miss South Africa

— – Y (@NunaTyer) November 1, 2021
Ma'am did you forget what apartheid did to ya'll? You're supposed to be an advocate for peace yet you're going to take part in an event that's held in an apartheid state? Use your platform properly instead of being an embarrassment to SA.#NotMyMissSouthAfrica#FreePalestine 🇵🇸

— Fatima | فاطمة 🐣 (@fatimadudukay) November 4, 2021
Shameful @Lalela_lali . Partaking in #MissUniverse that is taking place in an apartheid land that operates and murders Palestinians on a daily basis. Shameful.

— Azra Karim (@AzraKarim) November 2, 2021
Mandla Mandela, the grandson of the former president of South Africa, recently called on African countries to boycott the beauty pageant over the 'cruel treatment of Palestinians at the hands of the Apartheid Israel regime.'
" Israel is an Apartheid State and persists in its heinous occupation and expansion of its illegal settlements in violation of international law. We must persist in isolating Apartheid Israel in the same way that we isolated Apartheid South Africa"
We call on Miss South Africa and the nation as a whole to boycott and withdraw all support for the Miss Universe pageant in Apartheid Israel. There is nothing beautiful about occupation, brutality and institutionalised discrimination against the Palestinian people."
Lalela is yet to receive to the backlash. The Miss Universe pageant is one of the world's most renowned pageants In 2019 our very own Zozibini Tunzi scooped the crown. When Steve Harvey asked her what should we be teaching young girls, Zozibini's eloquent response left many convinced that she was fit to become the next Miss Universe. The beauty responded by saying,
"The most important thing we should be teaching young girls today is leadership. It's something that has been lacking for a long time. Not because we don't want to, but because of how society has labelled women," she told Harvey. "I think we are the most powerful beings in the world and that we should be given every opportunity. That is what we should be teaching these young girls. To take up space. Nothing is as important as taking up space in society and cementing yourself."