Minnie Dlamini takes her son to the beach – Video
Minnie Dlamini takes her son to the beach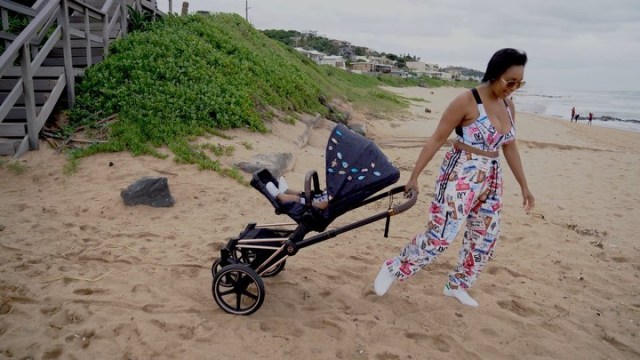 Minnie Dlamini takes her son to the beach in Durban for the first time, in other to receive blessings from the ocean.
The TV personality who welcomed her first child in 2020 shared the video of how she took the baby down from the car to the bank of the ocean in his luxurious stroller.
"I took Netha to the beach for the first time, to get his blessings from the ocean," she captioned video.
In February 16, Minnie shared a cute photo of herself cuddling the little one in her arm, and announced that he is 3 months old.
"3 months later and I still can't believe I'm a whole Mom! My boy, thank you for being the most perfect and sweet baby. You've given us a renewed sense of purpose. Can't wait for all your Aunts & Uncles to meet you," she said.