Minnie Dlamini And Itumeleng Khune Weren't Traditionally Married
Minnie Dlamini And Itumeleng Khune Weren't Traditionally Married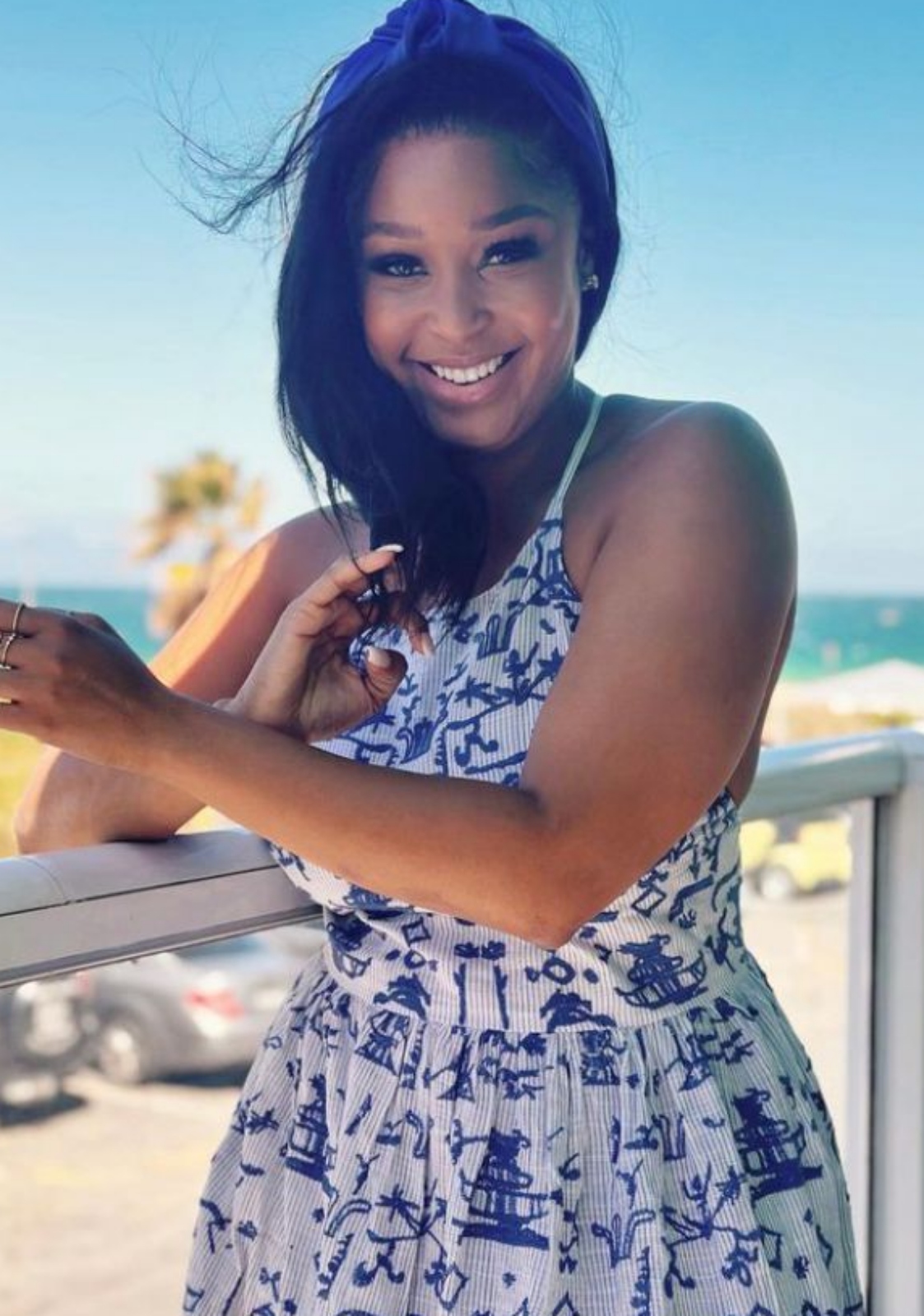 Minnie Dlamini is currently on a promotional tour for her newly released rom-com feature film The Honeymoon. As such, the newly divorced media darling and aspiring actress has been delving into depth about her private life, which includes details about her exes.
One of her most well-recognised exes is none other than soccer star Itumeleng Khune. This is as their relationship happened during the height when Minnie was still considered an IT girl in the entertainment industry. At the height of their on and off again relationship it was speculated that the two dated between 2011 and 2014.
This is as they called off their relationship in 2014 after it was reported that the two were engaged. Moreover, that at the time of them calling it quits, Itumeleng had paid a hefty lobola price as it was reported that Minnie was a virgin at the time.
However, Minnie is setting the record straight in terms of the misconceptions that have taken place since then.
Minnie Dlamini and Itumeleng Khune weren't traditionally married
In customary law, it is believed that once a groom pays lobola for their betrothed then the couple is technically legally married. As such, it would mean that during Minnie and Itumeleng's engagement, if he had paid lobola for her then the two were traditionally married.
A matter that Minnie clarified when making an appearance during DJ Fresh's recently created podcast WAW: What A Week. This is as she addressed what she believes is the biggest misconception held by the public about her. She addressed the matter by stating that:
"That worst misconception is that Khune lobola'ed me, that, that is the worst one. I hate it, I hate it! People still think it's true!"
Moreover, in her interview, Minnie addressed her marriage to Quinton Jones through side remarks. From suggesting that she was too young to have committed to marriage as she did not know who she was as a woman at 26 years old when she got married.
To also suggesting that since her divorce, she has turned into a single parent who takes care of their son 99.9 percent of the time.
It would seem that Minnie is highlighting just how toxic her marriage was. This is after she had recently suggested that she was married to a narcissist. As reported at the time:
Recently taking to her Instagram Stories, Minnie seemed to hint at the reason for her divorce. This is as she shared a post which talks about dating, specifically marrying a man who is a narcissist who uses "love bombing" as a tactic to keep the woman they are in a relationship within a toxic cycle in their relationship.
Love Bombing is a term defined as, "a controlling and manipulative tactic most often used by narcissists and abusive people. They seek to quickly obtain affection and attention before tearing their victims down. They may appear charming and exciting in the beginning, but this usually fades away and is replaced with emotional abuse."
The full clip that shares more details which seem to explain why Minnie might have taken less on-camera work during her marriage explained that: