Minister Nkosazana Clarice Dlamini-Zuma turns 72 today
Minister Nkosazana Clarice Dlamini-Zuma turns 72 today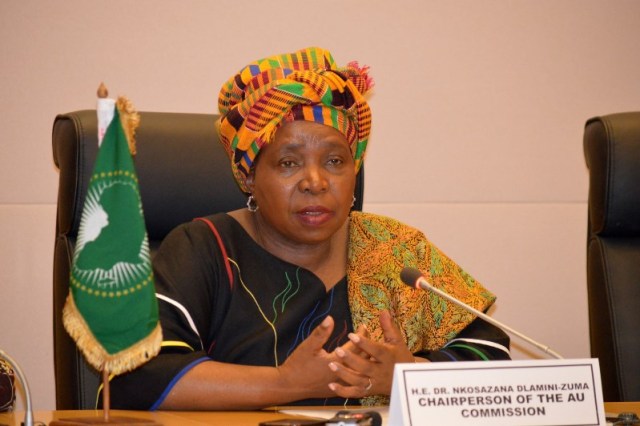 Minister of Cooperative Governance and Traditional Affairs, Nkosazana Clarice Dlamini-Zuma turns 72 today!
Born on 27 January 1949, South African politician and anti-apartheid activist is commonly referred to by her initials NDZ. Nkosazana Dlamini Zuma was married to for President Jacob Zuma from 1982 to 1998.
Dr. Nkosazana Dlamini Zuma's political career has been very successful. She was:
· South Africa's Minister of Health from 1994 to 1999, under President Nelson Mandela
· Minister of Foreign Affairs, under both President Thabo Mbeki and President Kgalema Motlanthe
· Minister of Home Affairs in the first term of former President Jacob Zuma
· Minister in the Presidency for the National Planning Commission for Policy and Evaluation under President Cyril Ramaphosa.
As she turns 72, let's take a look at how Dr. Nkosazana Dlamini Zuma's journey has been.
When she declared – No changes on international travel, initiation schools to remain closed
The Cooperative Governance and Traditional Affairs Minister Nkosazana Dlamini-Zuma declared that international travel rules have not changed under the country's level 3 lockdown. Updating the media, she said the 18 land borders, which were partly operative, would be fully functioning.
When Nkosazana Dlamini-Zuma laughed at the 'zol' meme that mocks her
During the lockdown, local music producer Max Hurrell used Dr. Nkosazana Dlamini Zuma's 'zol' speech into one of the most famed music trends on social media right now.
Nkosazana Dlamini-Zuma never conceived that her words would have such an impact with the youth of South Africa. They can't seem to get the words out of their heads now. She's expressed gratitude to Max Hurrell for "amusing the nation".
The people of South Africa were tickled by the old-fashioned slang word "zol", meaning a joint or blunt, that Nkosazana Dlamini-Zuma used in a speech. She was warning the people about the dangers of cannabis during the pandemic.
The snippet from the actual speech goes "When people zol they put saliva on the paper, and when they share that zol… they are moving saliva from one to the other,"
DJ Max Hurrell then placed these vocal samples over a track, and since then the song has been shared extensively on social media. It even became popular as a dance challenge on TikTok.
Dr. Dlamini-Zuma, whose official title is Minister of Cooperative Governance and Traditional Affairs, responded on Twitter:
"Who is this Max Hurrel fellow? We just need to talk."
What the minister said to me: pic.twitter.com/3o8197dHpJ

— Max Hurrell (@MaxHurrellSA) May 17, 2020