Mihlali Ndamase's dancing video breaks the internet – Watch
Mihlali Ndamase's dancing video breaks the internet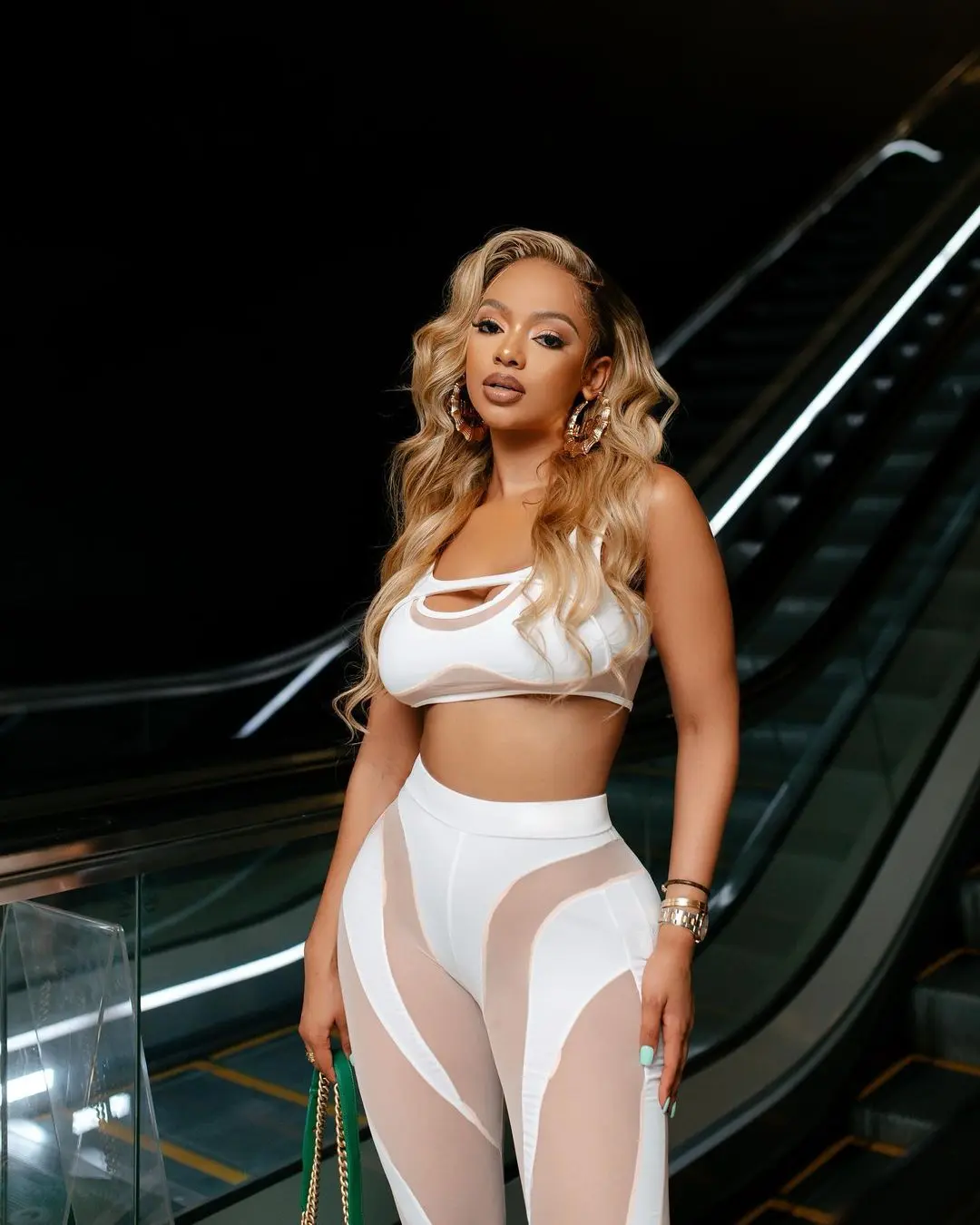 Media personality Mihlali Ndamase is South Africa's leading influencer whose beauty has been known to break the internet. For months now Ndamase has been going under the nickname "Hot Topic," which was an ode to the notoriety on social media she garnered because of the now-distant memory of Musa Khawula and his constant attacks on Ndamase.
With Musa Khawula all but gone from social media, it seems that Ndamase is letting social media a little more into some details of her private life. A case in point is her recent TikTok video which sees the influencer and digital content creator "dance," and subsequently catch strays for her "dancing."
Since the matter of her and Leeroy Sidambe has been public, Ndamase has been freer in the content that she produces for her social media. As such, one of her recent stories and TikTok videos revealed a weakness that beauty has, and that is dancing.
In a video lifted from her stories, one tweep took to Twitter to share how Ndamase has two left feet. A fact which Ndamase was quick to admit to after the video was shared on social the blue app. Proving that she has long been forgotten as the "home wrecker" the comments were wholesome as her fans highlighted how refreshing it was to know that even Ndamase has her own weaknesses.
The fact that Mihlali has two left feet is so cute to me!😭🤣🤣🤣 Love her shem!🖤 pic.twitter.com/fXvVeBw0sy

— Candy Cummings🤍 (@AntheaKingg) October 14, 2022
🤣🤣🤣🤣🤣🤣🤣🤣

— RIP Magesh (@Another_Siya) October 15, 2022
A beautiful Hun should never know how to dance kalok pic.twitter.com/Jv7dqMGxFA

— Calvinator (@Calvinator_HD) October 14, 2022
🤣🤣🤣🤣

— Quinxy SixFigures ♛♛ (@listen2Quinxy) October 15, 2022
Happily exchanging words with her fans, it did take long until a second version of the first video was shared on Twitter. This time it was not just Ndamase "dancing," but her now confirmed partner, Sidambe also made a cameo. And not to be outshined by Ndamase, Sidambe proved that the ability to be able to dance is a relationship thing as Sidambe is not any better, maybe even worse, than Ndamase.
Aneva shame😂😂 pic.twitter.com/grhq79Wkgr

— Teen_dyy (@Teen_dyy) October 14, 2022
Mihlali and Leeroy going strong
What might have started with an overwhelming air of scandal and salaciousness in terms of the relationship between Mihlali Ndamase and Leeroy Sidambe has turned out to be the newest and loudest relationship of 2022. After Surviving Mary-Jane, Ndamase seems to have never been happier in a relationship.
As followers of her social media, not a day can go by when she does not post about how much she is in love. But similarly so is Sidambe. A week ago Sidambe was celebrating his birthday with an intimate celebration with his friends and Ndamse friends including the likes of Zola Joka, Bobby Blanco and Somizi.
Recently, Sidambe took to social media to thank Ndamase for organising the birthday celebrations. Moreover, he made it clear again that Ndamase is the woman that he loves.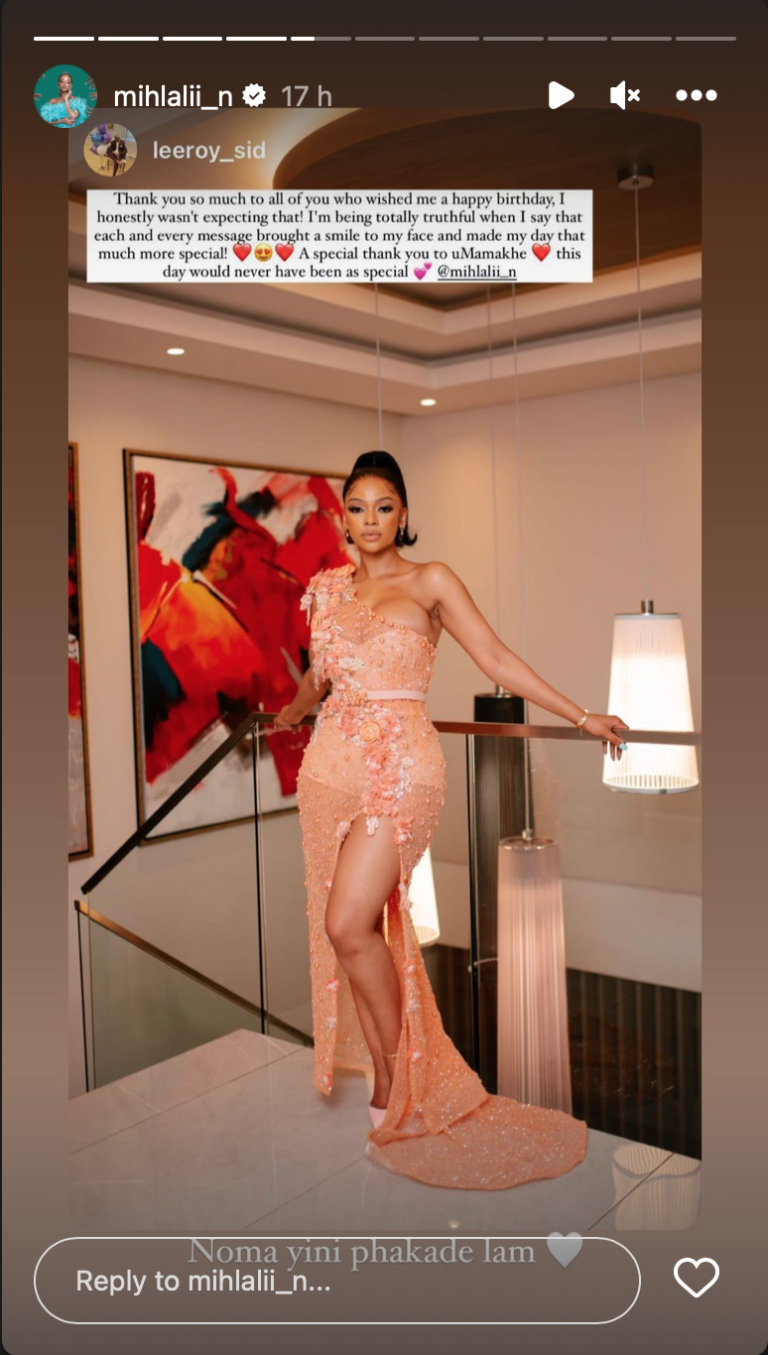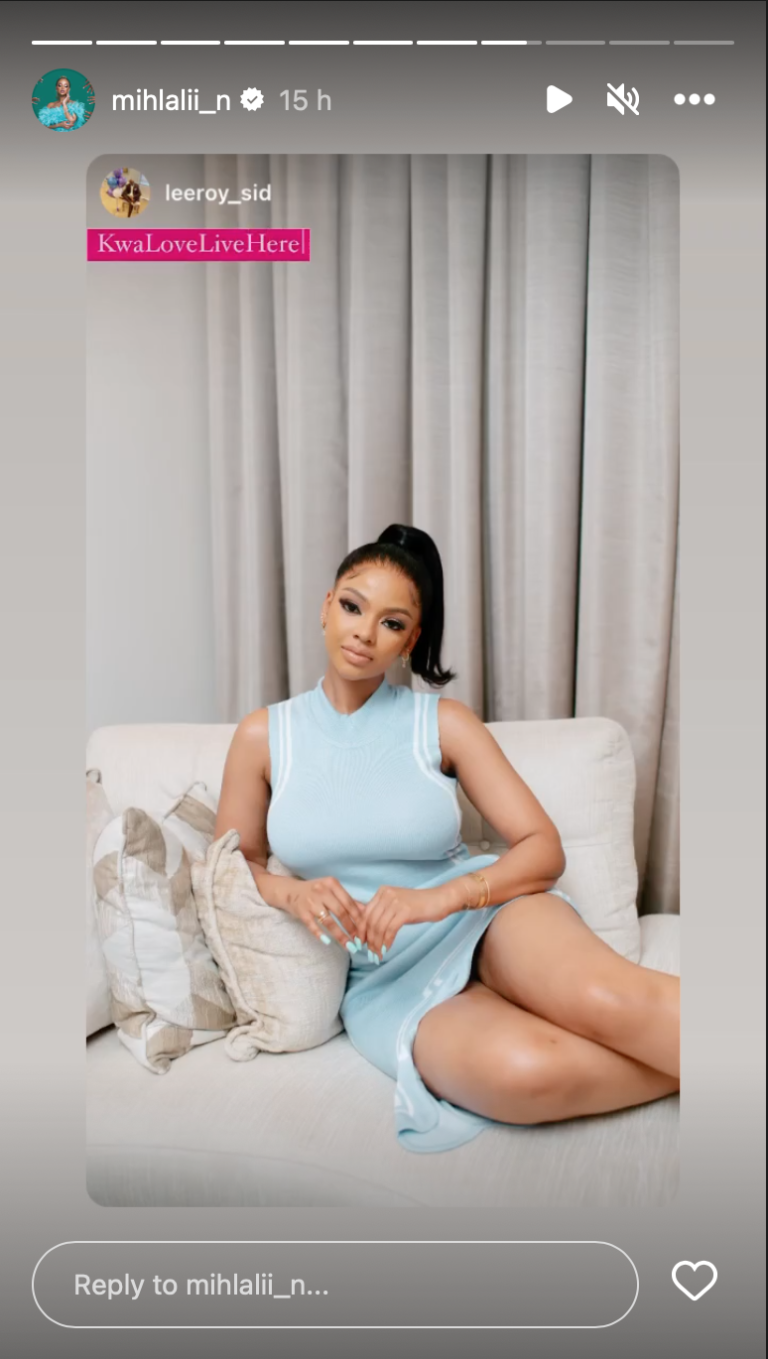 Ndamase also clearly loves being loved if her posts are anything to go by, like the fact that she can leave a girls night out in order to be with Sidambe. Or the fact that when he is at work, all she can do is wait until he comes back because that is how much she is still in the honeymoon phase.
I miss him so much, ngaske ndibeyi mouse kula office 🧍🏽‍♀️

— Mihlali 'Hot Topic' Ndamase 🤍 (@mihlalii_n) October 14, 2022
It is good to know that all is well "KwaLove Lives Here."