Mihlali Ndamase shoots her shot on her crush, Nasty C
Mihlali Ndamase shoots her shot on her crush, Nasty C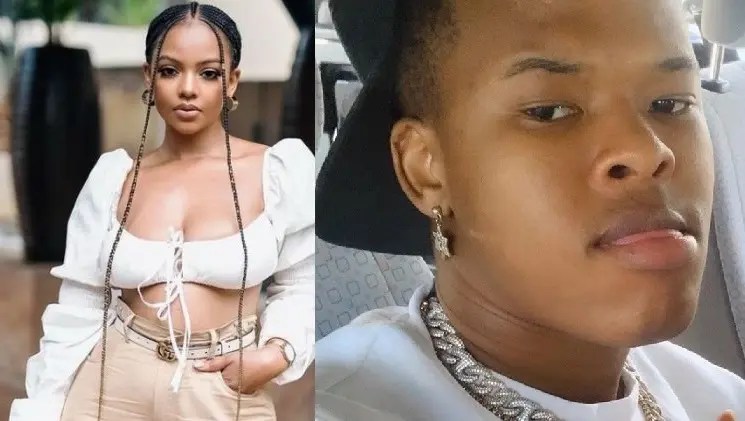 YouTube sensation and beauty influencer Mihlali Ndamase is always setting the internet ablaze with her very risky and scandalous tweets that always leave many raising their eyebrows in shock and disbelief. This time the situation is not any different.
Just the other day, the social media influencer took to her Twitter in a confession that has made many believe that she was shooting her shot to rapper Nasty C. In the tweet, Mihlali confesses and says that she prays her husband is nasty.
Now while we do not know exactly what made her make such a profound confession, you can already imagine how hilarious the reactions in her comment section are. One tweet decided to take her tweet and have a field day with it by adding a C to the very end so that it looks as though Mihlali wants Nasty C to be her husband.
Well, newsflash, that isn't gonna happen anytime soon because he and Sammie have always been destined for each other.
I pray my husband is nasty 🕯🥺

— Mihlali Ndamase 🤍 (@mihlalii_n) February 5, 2022
Nasty C? pic.twitter.com/xQMPbDMxEV

— 👑 – prince ya satafrika🇿🇦 (@maxwill_morake) February 5, 2022
Tweeps have even tagged the rapper in the comment section telling him that his lucky day has arrived and that it is time for him to shoot his shot. Reading the comments, you'd think that tweeps are actually encouraging Mihlali but we couldn't help but notice how lowkey the trolling also is.