Menzi Ngubane and his father Ndodeni Ngubane laid to rest
Menzi Ngubane and his father Ndodeni Ngubane laid to rest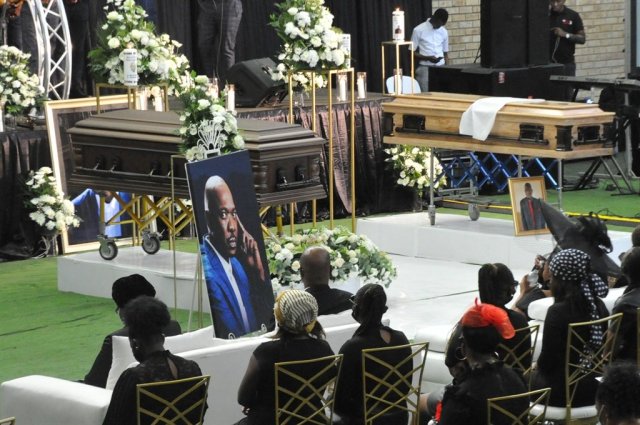 VETERAN actor Menzi Ngubane and his father Ndodeni Ngubane were laid to rest in Ladysmith in KZN today, 20 March.
Their funeral service, held at Ladysmith Indoors Sport Centre, was characterised by moments of sorrow and the complaints of actors about their craft not being recognised.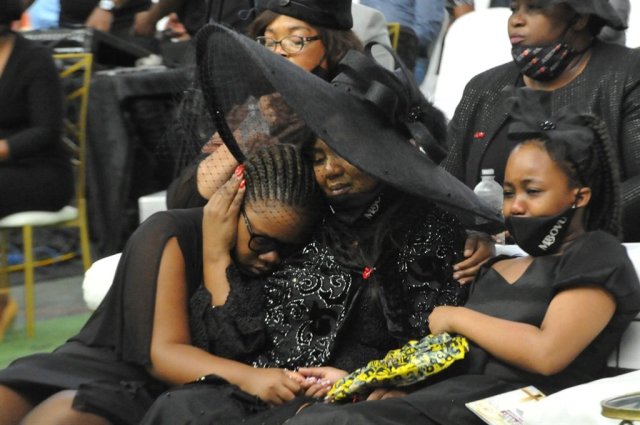 The actor passed away last Saturday, 13 March, following complications after a stroke while his father died on Tuesday.
heir funeral was attended by Minister of Sport, Arts and Culture Nathi Mthethwa, Minister of Tourism Mmamoloko Kubayi Ngubane as well as top actors and musicians.
Actors used Menzi's funeral service as a chance to ask Arts and Culture Minister Nathi Mthethwa to recognise the acting industry.
Isibaya actress Ayanda Borotho said God had given them an acting talent to feed their families but it had turned into a curse for them.
"Menzi Ngubane died in vain because the acting industry failed his 33 years of his best performances in acting. We hear many people saying Menzi left a big legacy but the big question is will that legacy will feed his family?
"We know Menzi will get the recognition he deserves in heaven," she said.
Actress Linda Sebenzo asked Minister Mthethwa to intervene as soon as possible in solving the crisis faced by artists and actors.
"We are all on TVs but we don't have money and we are poor. To attend this funeral, we had to ask for lifts because we don't owns cars. Minister, this is your time to fix this as soon as possible before one of us dies in vain again," she said.
Speaking during the funeral, Mthethwa said as a society it is time to change our mindset about the acting industry and give it recognition.
"Yes, it is part of the entertainment industry but it is their professional work and they need to be taken seriously and get paid well. It is not right that they are not being taken seriously if they come with their ideas to the authorities. We have to deal with that," he said.
Menzi's daughter Siya Ngubane said their father loved them so much. She said they are heartbroken.
"I will always remember him with his amazing TV characters. Especially his character on Ubambo Lwami, when he was threatening Ndosi, saying 'pha huu!'
"It is difficult that now we should start to live without him," she said.
WATCH: Friends and family of actor Menzi Ngubane as they pay their last respect to him and his late dad.
WATCH: Friends and family of actor Menzi Ngubane as they pay their last respect to him and his late dad.
The two were laid to rest today in Ladysmith, KwaZulu Natal. pic.twitter.com/LhUNh3l3UL

— Daily Sun Entertainment News (@DailySunCelebs) March 20, 2021