Meet The Award-Winning MC Who Has Met 'Every' A-Lister In Mzansi
Meet The Award-Winning MC Who Has Met 'Every' A-Lister In Mzansi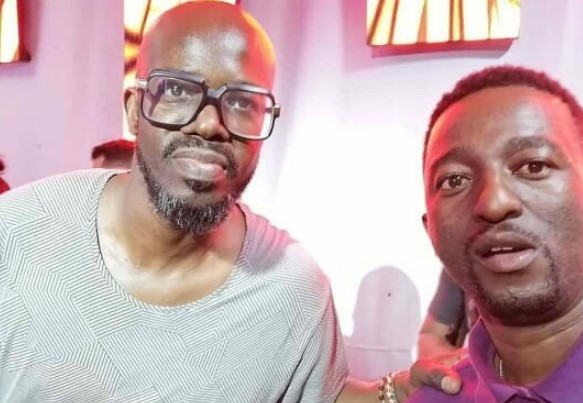 Gabriel Mogashoa is a multi-award-winning composer, broadcaster, and MC who has emceed for over 150 events nationwide, worked and met with every South African celebrity and politician you can imagine, from DJ Black Coffee, Bonang Matheba, NastyC, Khanyi Mbau, the late Winnie Mandela, to Black Motion and many more.
"Mr Gab" or "Gab Mapiano" as he is affectionately called by industry heavyweights and his fans chatted to ZAlebs about how Covid-19 has affected him, what he's currently busy with and what are his plans for the future…
Here are some facts about the popular MC:
How did you get into the entertainment industry?
Well I'm a musician, M.C, broadcaster and an all-round entertainer. As a musician and a Pastors kid, I started playing in church and that just became a part of me. I then furthered my studies in music because I wanted to teach music.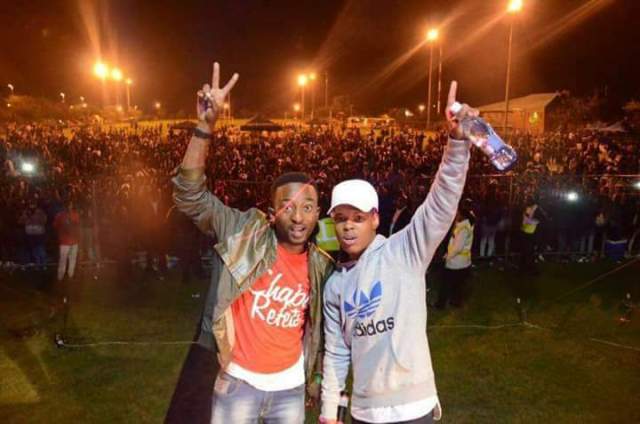 As an MC; I remember in a UL(University of Limpopo) fresher's ball, Phila Mazibuko and Bonang Mateba were booked as MC's but they kinda arrived late ,now the promoter was like "bro don't u wanna open for Teargas" and I stood in for Phila Mazibuko and on arrival I had fallen in love and killed it .
As a broadcaster I started my radio career at Radio Turf were I was the station compiler, producer and host of the drive show. Then I moved to commuter radio, then I joined Capricorn FM as a producer and presenter of "The Royal Movement Show" which I hosted with King Bash.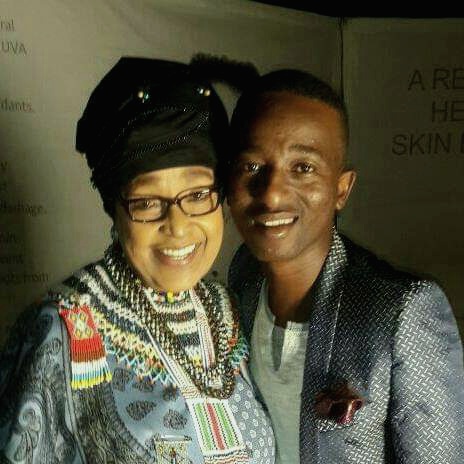 You also run a music school in your home province, tell us about more about that…
Ok I have a non-profit organization called "Undisputed Music Arts and Academy" where we empower young kids and train them orally and theoretically on music . I'm currently running the school on my own pocket as we are still outsourcing sponsorships, we have close to about 24 kids currently in the programme and we seek to grow and develop as many kids as we can.
It's a way to give back to the community and also give the kids a chance to pursue a career in music. Not every kid is born to be a Doctor, Teacher etc. but if identified at a young age and taught music, they can live off music and have a successful career. "So that's the dream."
How has Covid-19 affected you, how are you making a living at the moment?
The Covid-19 pandemic has affected all of us in all different ways. As for me, indeed it has cut off some of my financial income as we are not doing gigs anymore and are locked in, but then again. It's been an opportunity to explore other avenues to stay relevant and visible in the industry and explore online exposure. I have been
Surviving on grace honestly! It's just been survival of the fittest and I guess a few projects I've worked on lately. But the impact has been devastating and eye opening for us, to not only focus and rely on music but have other financial avenues.
You've met so many celebrities, performed on ETV&SABC, broadcasted for several radio stations and emceed at many events…what's been your fondest memory and which celebrity meet and event stands out for you?
My fondest memory was headlining the 2019 Durban-July. I think I emceed 4 Marques, 2 pre parties including the BET pre-party. It was the craziest weekend ever and killing it on those platforms just made me realize I could kill it on any platform. The experience of being recognized was just unbelievable.
Hosting with Khanyi Mbau was like my best ever MC experience and she was a great co-master ceremony. I mean I have done countless gigs with her…she's like a big sister to me, because she lets me, be me. She's the best!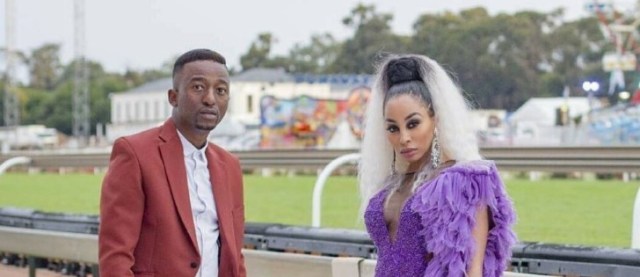 NB: I have done all this without TV so I really relish the day I work with Kope Makgae's Tswyza Media and Limpopo TV with content that is to be aired soon. I believe that will be another channel to Penetrate the industry.