Meet President Cyril Ramaphosa's children – Photos
Meet President Cyril Ramaphosa's children – Photos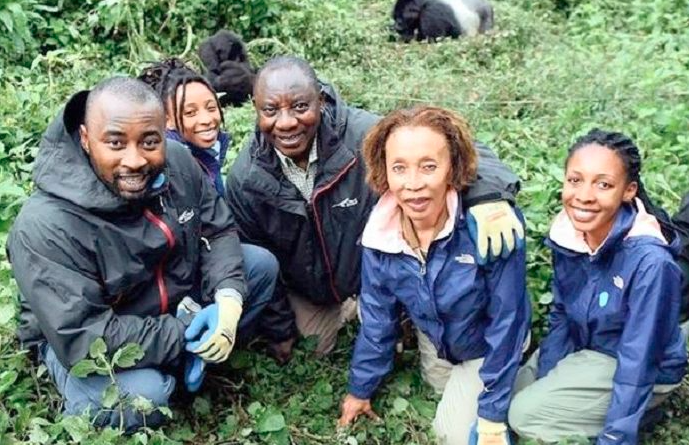 South Africa President, Cyril Ramaphosa has been serving as the 5th president of South Africa since taking over from Jacob Zuma in 2018.
As the occupant of the most powerful seat in the country, the president and his family are a subject of curiosity among many people in South Africa and beyond.
Today, we look at president Cyril Ramaphosa's children- from their names, what they do, and who their mothers are. These five first children of South Africa will fascinate you.
One thing that stands out about them is that, unlike most celebrity kids, Ramaphosa's children are quite private and are not obsessed with flaunting their status.
Andile Ramaphosa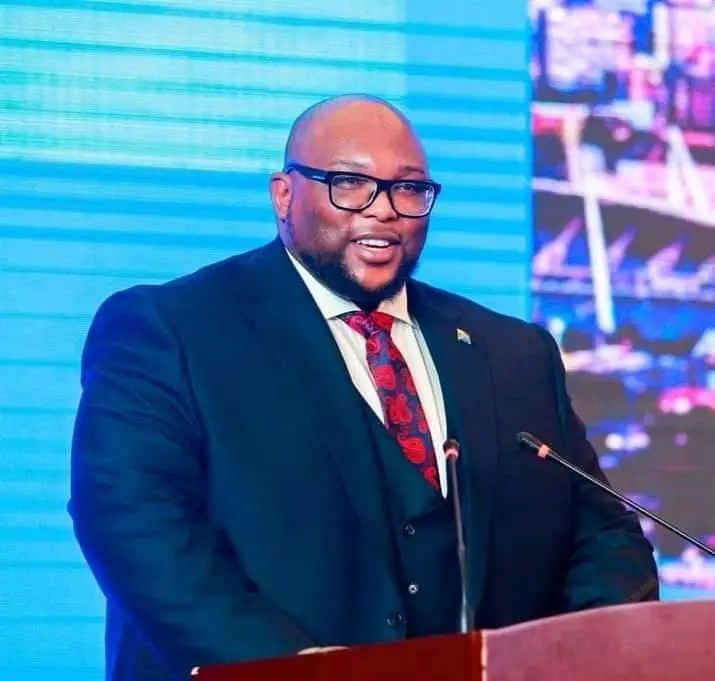 Andile Ramaphosa is the first of Cyril Ramaphosa's children. Andile was born to Cyril and his first wife, Hope, about 38 years ago.
Andile, who holds a Master's degree in Economics from Fudan University, is business-minded like his father and works for Blue Crane Capital in Johannesburg.
In 2018, he married Bridget Birungi in a lavish wedding ceremony that was held in Uganda, where Bridget is from. It is said that the two met in an Asian country where Bridget was studying while Andile was working.
Andile has had his share of negative publicity. In 2019, he trended after his name was mentioned in the Bosasa scandal where he was accused of receiving R2 million from Bosasa company which was under investigation for corruption. Although he initially denied the allegations, Andile eventually admitted to receiving the money and termed it as an honest business mistake.
Tulisa Ramaphosa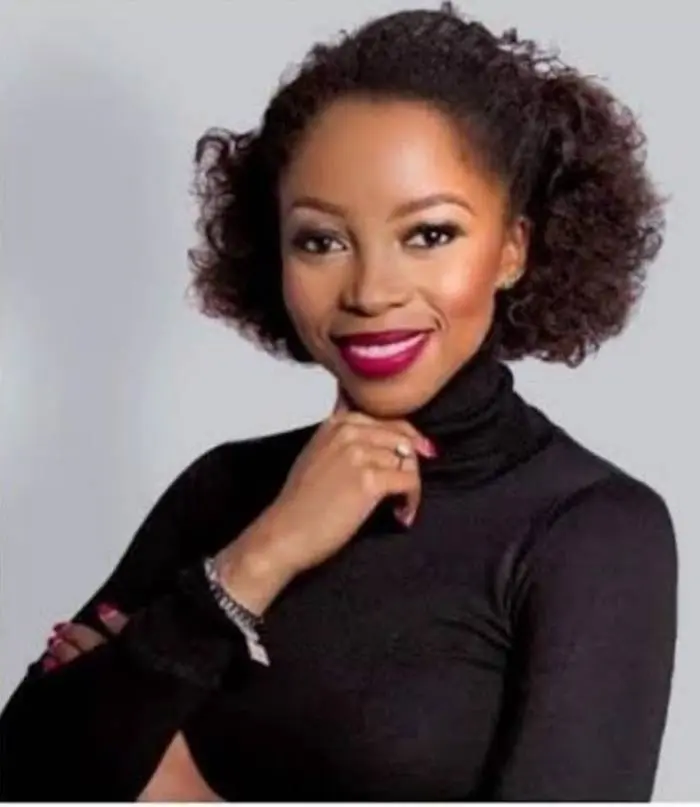 Tulisa Ramaphosa is Cyril Ramaphosa's firstborn daughter from his second marriage with the late Nomazizi Mtshotshisana.
Tulisa, who lives a very private life, is reported to have been born in 1992. She was the product of her parents' short marriage that only lasted between 1991 to 1993.
Besides the fact that her mother, Nomazizi Mtshotshisana, passed on in 2008 and that she is the president's first daughter, very little else is known about Tulisa.
But even though we can't tell you about her career and education, one fact that we know about her is that she is very lovely, just look at that smile.
Tumelo Ramaphosa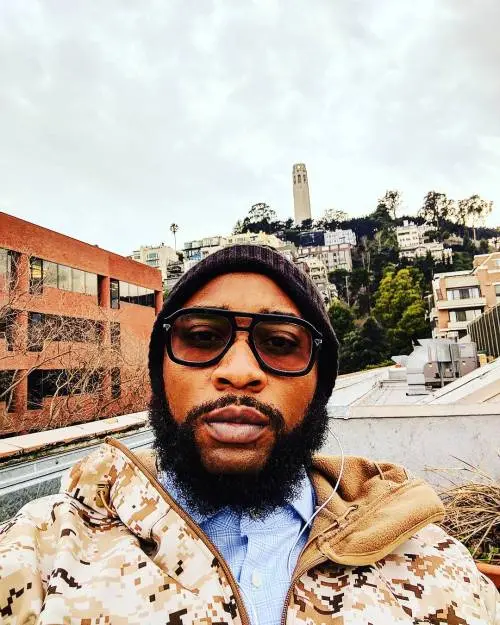 Tumelo Ramaphosa is perhaps the most famous among Cyril Ramaphosa's children.
The 31-year-old self-proclaimed gym bunny with a sharp sense of style got the nickname "National bae" for his social media posts that often comprise photos of himself flexing his muscular body that women drool over. But a hot body is not all there is to him.
Like his older brother Andile, Tumelo is also a businessman. He holds a Master's Degree in International Business from the Hult International Business School in Fransisco, USA, and he is the founder and CEO of a company called StudEx Wild Life.
He also has interests in cryptocurrency and has partnered with several cryptocurrency companies, including Chankura Global Crypto Currency Exchange.
In addition to his already long profile, Andile who has a soft spot for animals seems to have an affection for his father's Ankole cows as he frequently posts them on Instagram.
Tumelo is currently not married, and details of who he is dating have not been revealed to the public.
Kiki and Mashudu Ramaphosa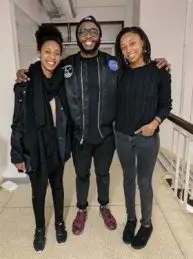 Kiki and Mashudu are the youngest of Cyril Ramaphosa's children who were born to Ramaphosa and his third and current wife, Tshepo Motsepe. Kiki is a bit older than Mashudu.
Like their older sister, Tulisa, the young Ramaphosa princesses are also very private. Their dates of birth are not known, and their pictures have not been shared with the public.
However, reports indicate that the youngest Ramaphosa daughters are students at Cape Town University.
Who is Cyril Ramaphosa's wife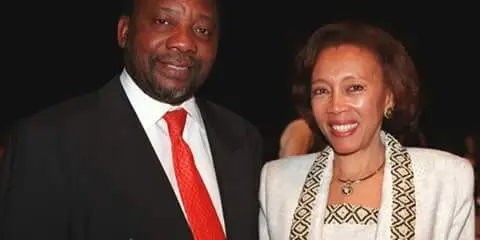 Ramaphosa's wife and current first lady of South Africa is Dr. Tshepo Motsepe. Tshepo, who is a medical doctor, is also the sister of South Africa's billionaire- Patrice Motsepe.
Together with Cyril, Dr. Tshepo has three biological children- Tumelo, Kiki, and Mashudu, and two stepchildren from Ramaphosa's previous marriages.
Before his marriage to Tshepo Motsepe, Cyril Ramaphosa had been married two times. His first marriage was to Hope Ramaphosa which lasted between 1978 to 1981 and resulted in the birth of his first son- Andile Ramaphosa.
Cyril Ramaphosa then married Nomazizi Mtshotshisa in 1991, but the two divorced in 1993. This marriage also resulted in the birth of a child- Tulisa Ramaphosa.
In 1996, Cyril Ramaphosa had his third wedding, and so far, it is his longest marriage. We send best wishes to him, his wife, and his children.