Meet Citizen TV Actress Kanini; A Gospel Musician & Deacon
Meet Citizen TV Actress Kanini; A Gospel Musician & Deacon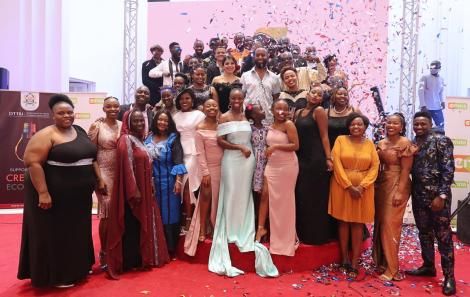 'Kanini', a character played by Alice Mari on Citizen TV's Maria is one that has managed to keep the audience guessing on her never-ending schemes on the show.
Kenyans.co.ke caught up with Alice who intimated that she is nothing like Kanini in real life. In fact, she is a deacon and a gospel musician.
Below is the full interview;
Maria cast pose for a photo with Mombasa Governor Hassan Joho in Mombasa County on Friday, January 29, 2021
Twitter
How did you land Kanini on the Maria series?
I took part in auditions for the show and was lucky to get picked for the role I play.
What has been the most challenging aspect of playing Kanini?
Playing Kanini has not been a challenge to me because I guess I know it is acting and am passionate about it. I can pull any role /character given to me. It's been amazing and especially when my director and producer are happy when I deliver.
How different or alike is Kanini to Alice?
Oh, Kanini is a wicked woman, using all ways to make her daughter, Sofia, happy, including witchcraft. She hates anybody who annoys Sofia. She loves her daughter so much that she forgets how her daughter mistreats and sends her away. She still loves her with all her heart.
Alice, on the other hand, fears God. Christ and I are friends, am a member of the woman's Guild, a deacon, married with children, calm, loving, and I wear a smile all the time. In short, am a happy lady. When I am not acting, I am at home doing house chores.
Maria's actress Alice Mari popularly known as Kanini
Instagram
When did you start your music career?
My music career started last year. I wrote the song and took almost nine months before I went to the studio. All the same, I've been writing songs since I was in high school but never thought of recording them.
Has Kanini the character impacted your music career?
No, the character Kanini has not impacted my music career. It just happened and I felt the need to record and thank God for everything that He's been to me.
How many years have you been in acting and what motivated you to get into acting?
I started auditioning 10 years ago with no success, just very small unnoticeable extra roles. During that time, I had lost my job and I spent most of the time indoors. I was very frustrated and I had a small baby. I got into a habit of watching Afro cinema and that's how I got motivated to get into acting.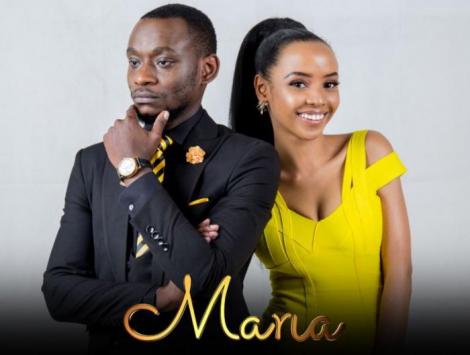 Maria lead actors Luwi and Sofia
Citizen Digital
What do you think should change in Kenya's film industry to grow it?
First, the government should recognise us. There should be a certain amount of money that the producer shouldn't go below while paying actors. Most producers misuse our talents in terms of paying less or not paying at all. If an actor asks for a contract, they are removed from the script.
Another issue in the industry is that the opportunities are limited, if only films produced locally could be aired at a higher frequency then we wouldn't have many actors getting depressed because of lack of a job.